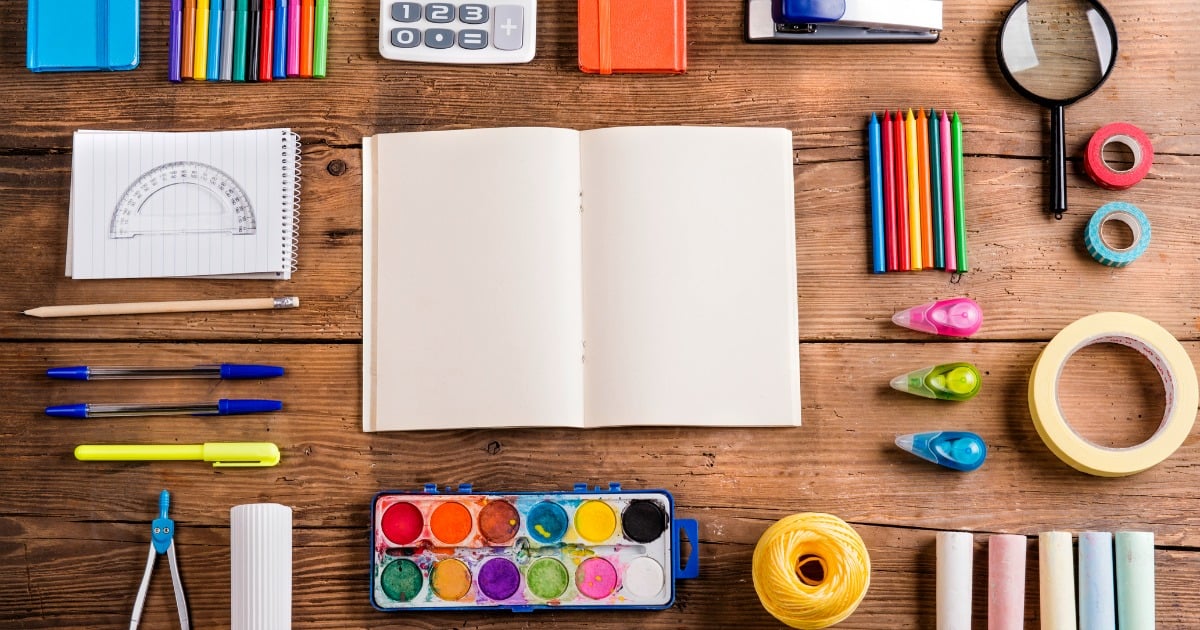 My mind is a bit of a scramble at the start of the year and for the first time since my kids started school they'll be attending three separate schools. My babies, scattered to the winds.
Please don't tell Philip, 12, I referred to him as one of 'my babies'. He'll get so cranky because he's starting high school and whenever the mood strikes him, expects to be treated like a grown up. Unless he's feeling sick or having trouble sleeping, in which case he still snuggles up next to me like a little, 12-year-old baby…
Three different schools means three separate lists of 'requisites', three different uniforms and three separate newsletters to read.
The only way I can begin to sort my way through all the things I have to buy and get done before the school year begins is to make lots and lots of lists, otherwise I'm going to forget something crucial and my children are going to suffer. Plus I'll lose my "perfect mother" crown that takes a bit of a battering during the school terms.
I've been a school-mum for 12 years to three children, the aforementioned Philip, 12, Giovanni, eight, and Caterina, seven, so I've learned a thing or two.
Here are all of my tips and tricks to help you save time, save money, avoid too much stress and get you and your family all the way through to the start of the school year in one piece.
1. School uniform checklist.
It's nice for kids to have new school uniforms for the start of primary and secondary, but any other year and it's just a waste of money. I learned the hard way not to bother buying brand new uniforms for my children if I could help it. They are so expensive and get ripped and torn and scrapped and shredded, particularly boy's uniforms. It's enough to make you cry.
At the end of each year go through your children's uniforms and figure out what they really need for the following year. Then access second-hand uniforms through school parent friends or the school uniform shop. There's even websites that organise the buying, swapping and selling of normally pricey school uniforms such as The Uniform Exchange and School Seconds.
2. Buy school supplies now.
Kids starting primary and secondary school deserve bright and shiny new stationary and school supplies but for every other year, go through what they already have and only buy what they need. Take advantage of any sales and if you find a good deal, stock up because you'll need to replenish their supplies throughout the year.
Schools provide you with specific requisite lists that start out quite small and grow dramatically as the years progress. In Kindergarten I only needed to get my eldest a few lead pencils and some wind-up crayons. His high school requisite lists an iPad! But I got off easy because some of the parents have to buy their children laptops.