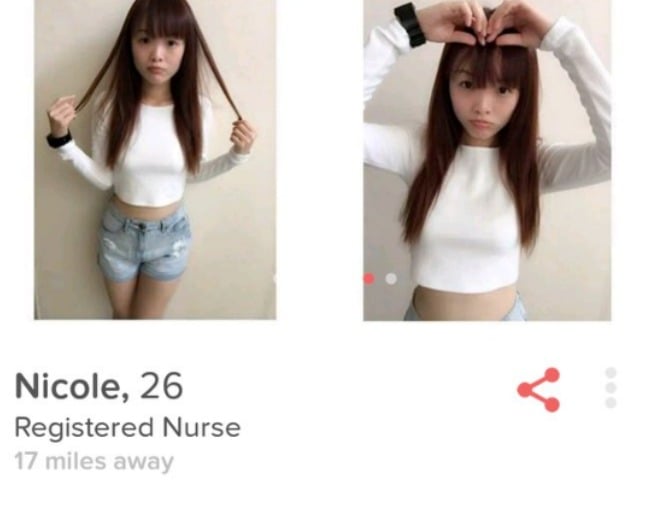 Nope.
No.
No thank you please.
If I've learnt anything from horror movies, it's that you should never, ever go into the woods.
You should also never swipe right on a Tinder profile when the person is looking for someone with "healthy kidneys".
You see, a woman's Tinder profile has gone viral for all the wrong reasons.
any yall looking to wake up with some organs missing pic.twitter.com/79x0NDHehn

— extremerly wise gamer (@gokunaruto2000) July 14, 2018
A 26-year-old registered nurse named Nicole apparently posted a profile on the dating app seeking a lifetime partner who is "really hardworking, humble, healthy and trustworthy".
Nicole also wanted said lifetime partner to have both lungs and kidneys and a heart with a sinus rhythm ¯\_(ツ)_/¯.
Oh, and while she's happy for her match to be an occasional drinker, she'd like him to be a non-smoker and not to take "any substance that could damage the liver".
Yep, you're pretty much guaranteed to wake up in a bathtub full of ice after a date with Nicole.
While the profile could be fake or a funny lil' prank, it's definitely giving people the creeps… and the giggles.
Donate one kidney and you're a "hero". Donate five and you're "under investigation" and "of serious interest to the police"

— Mt. Krug (@TheRyanKruger) July 15, 2018