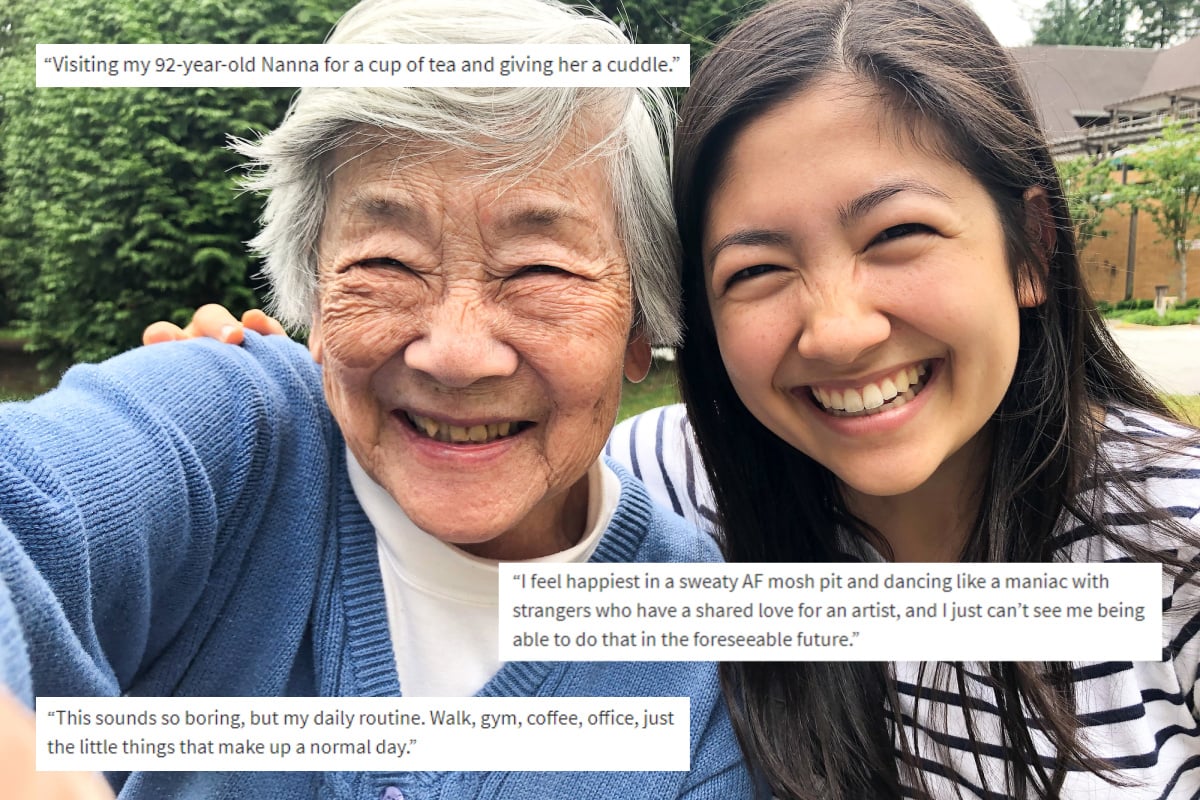 It's safe to say that before the COVID-19 pandemic, we were all too busy. 
Too busy to visit our grandparents. Too busy to pick up the phone when mum just wants to chat. Too busy to go for that coffee date we've been putting off for weeks.
Life gets in the way, we all know that.
But when suddenly faced with these new restrictions that make it physically impossible to do most of those things, we miss them. A lot.
WATCH: Mia Freedman's thoughts on coronavirus. Post continues below.

So Mamamia decided to speak to a group of women and ask them one important question: "What will you never take for granted again, once this is all over?"
And the answers flooded in.
From 30 Australian women, these are the small things in life that they will never take for granted again.
Anna
"Being able to have non-phone time. Now our lifeline to other people is pretty much completely phone-dependent."
Ella
"Visiting my 92-year-old Nanna for a cup of tea and giving her a cuddle."
Tamara
"As an introvert, I always thought this would be my dream scenario. But I'm finding what I'm missing most is the daily contact and banter with colleagues; the lightness and interactions that break up my day. It's never something I took for granted, but it makes me so much more appreciative of it now."
Lily
"Hugging my mum hello when I see her."
Gemma
"Going to the gym. It's my me time, my stress relief and my mental health must."