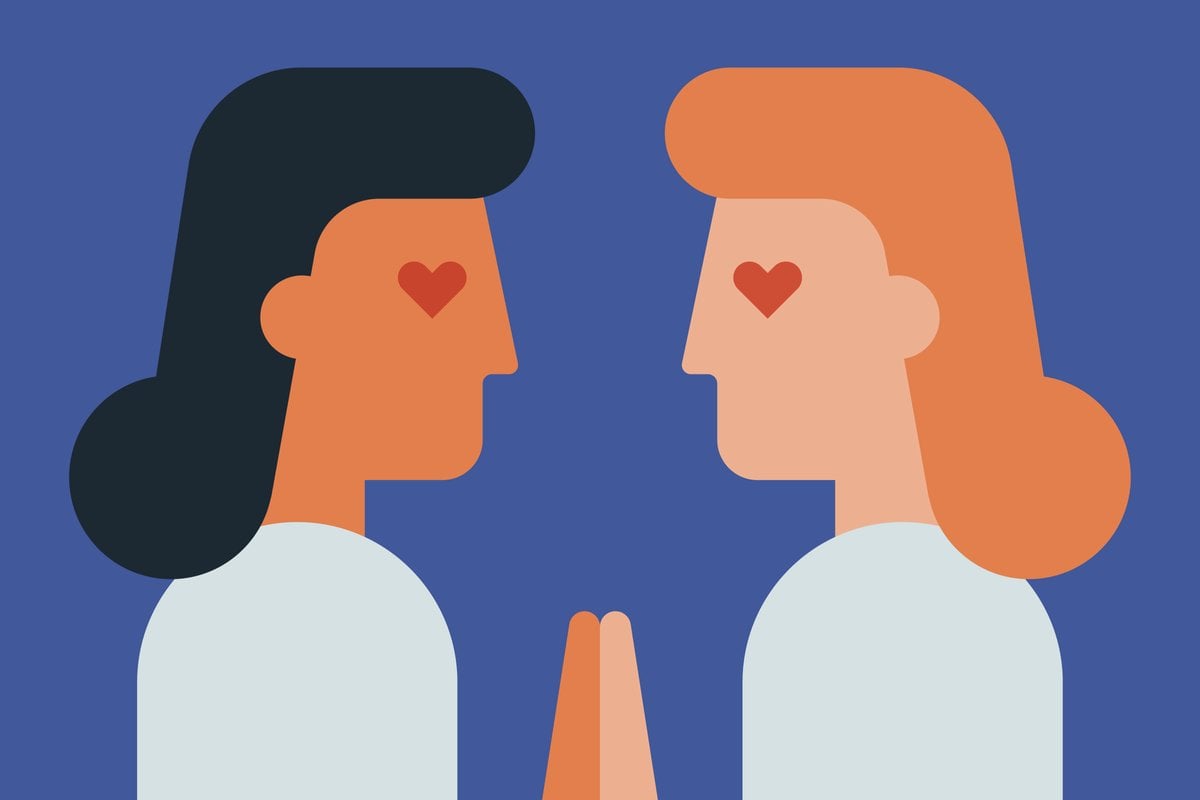 You know those couples who always boast about never arguing? The kind that like to remind us regularly that their partner is, in fact, their 'best friend'? You know the ones. 
But while some couples might think fighting and not spending lots of time together is the sign of a bad relationship, it's actually really healthy. And it can do a lot of good things for your relationship and your connection with one another. 
Yes, really!
Watch: Megan Mullally and Nick Offerman are the definition of #couplegoals. Post continues below.
We spoke to psychologist Nancy Sokarno from Lysn to find out some of the most surprising things that aren't necessarily good for your relationship.
Grab your partner and let's get into it!
1. Not arguing.
While being on the same team as your partner and being able to work together is obviously really important, that doesn't mean you can't disagree with one another. 
In fact, according to experts, it's not only entirely normal to argue but also really helpful in order to navigate each other's preferences and needs.
"Disagreements or arguments in a relationship can be a useful discovery tool if it is constructive and managed appropriately," said Sokarno.
"The truth is, it's virtually impossible to expect two people to agree on everything and sometimes the fun is that you don't! Whilst most people might shy away from conflict, it can often be a great opportunity to learn more about your partner – their values, ethics and views on life."
Listen to this episode of Sealed Section, all about reconnecting with your partner. Post continues after podcast. 
According to Sokarno, understanding your partner in this way can strengthen your relationship by allowing you to complement each other and work as a team. 
"If you and your partner never argue there are a couple of things to consider. Firstly, consider whether you really are that similar and if your approach to life is the same? If the answer is yes, then that's incredible and there is no need to fix something that isn't broken."