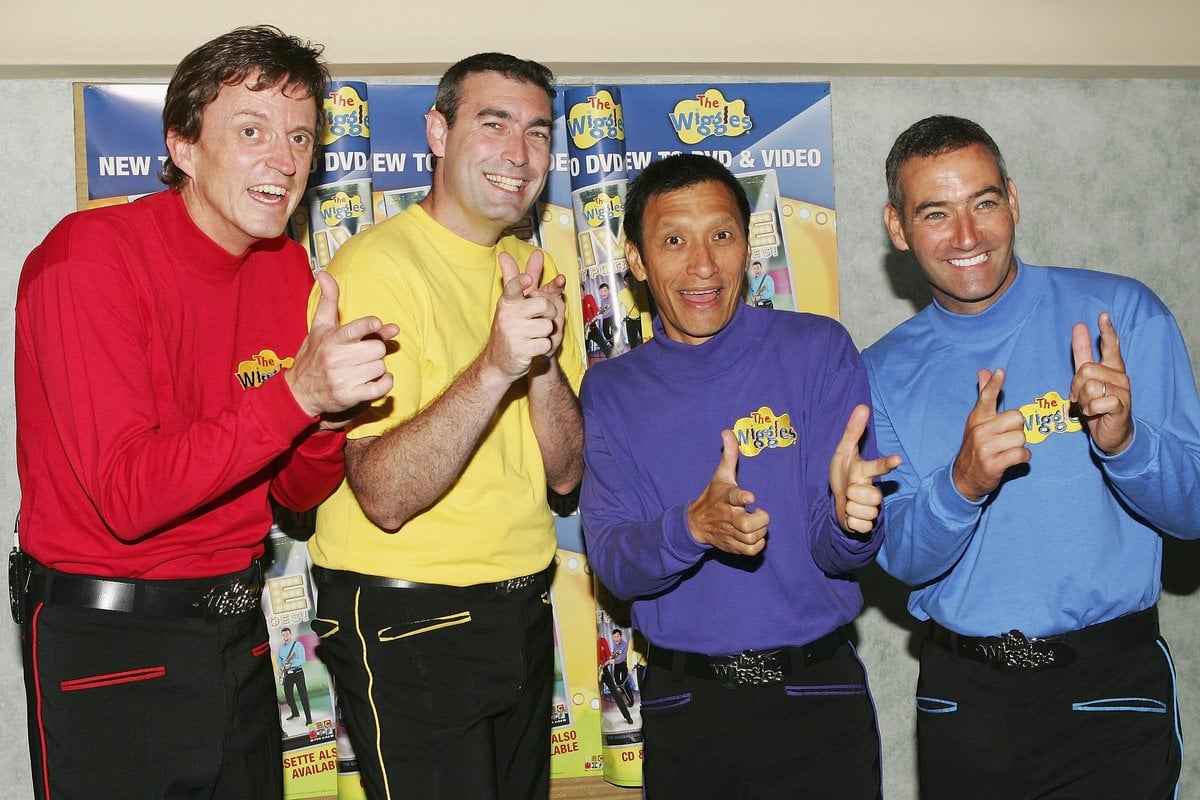 The Wiggles are known for their coloured skivvies, finger guns, their many, *many* iconic songs and most of all, childhood joy.
But the band, whose existence has brought smiles to the faces of children (and their parents, let's be honest) for 30 years, was partially born from tragedy.
In the band's Prime Video documentary Hot Potato: The Story of The Wiggles, blue Wiggle Anthony Field and his brother, the band's manager Paul Field, recall how the death of Paul's daughter Bernadette became a catalyst for the band's very existence.
Watch: the Hot Potato: The Story of The Wiggles trailer. Post continues below video.
During a 1988 tour for The Cockroaches, the band that he and his brothers were in prior to the Wiggles, Anthony recalled being down the hall when Paul got the phone call that his daughter had died.
"Bernadette passed away at 10 months from SIDS. The Cockroaches were on tour at the time. I remember hearing this scream from a room that I haven't heard before," Anthony recalled.
"It was a guttural scream and I thought 'What has happened?' Paul had rung home, found out that Bernadette had passed away."
Paul told the documentary that even though this was more than 30 years ago, his emotion still lives just below the surface.