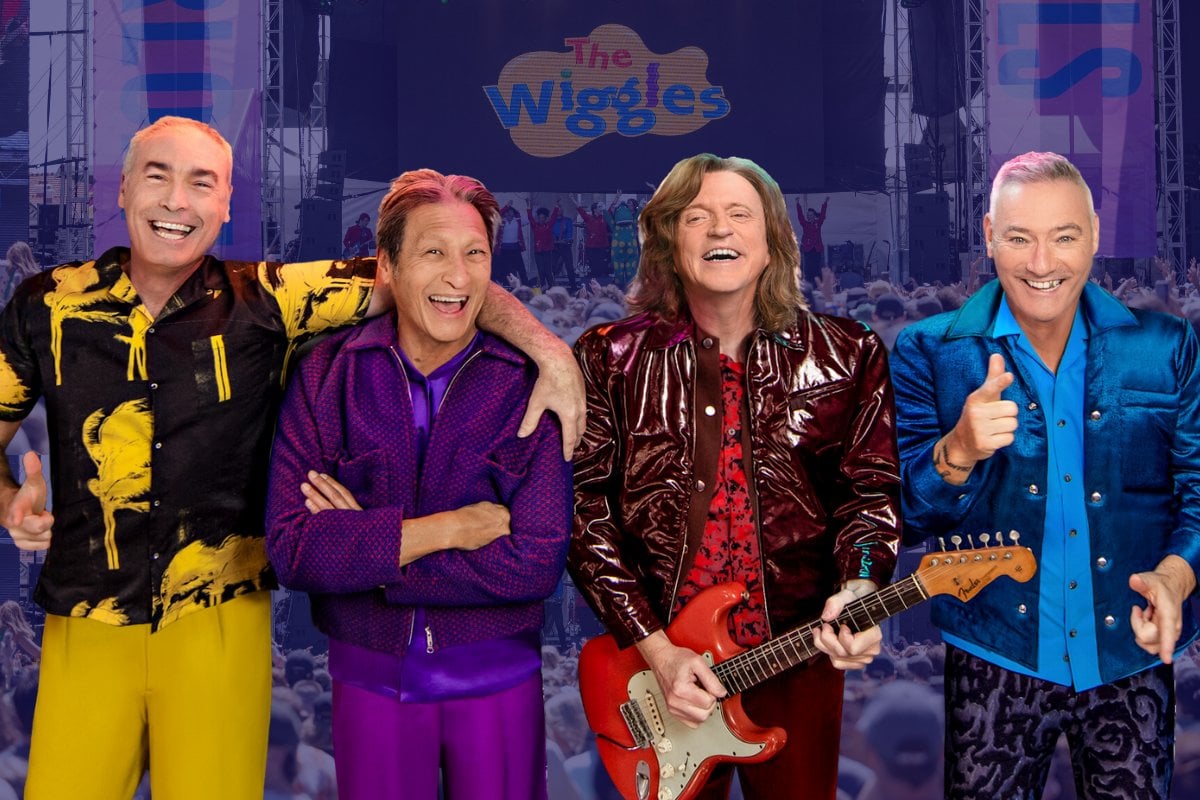 As I watched the opening scenes of Prime Video's new Wiggles documentary, Hot Potato: The Story of The Wiggles, I was overcome with a sort of nostalgic excitement. An all-consuming sense of FOMO as the 10,000-strong crowd screamed and cheered as the original four walked onto the stage.
But it wasn't a crowd of children singing along as the OG Wiggles members – Anthony, Greg, Murray and Jeff - performed a string of hits including, Hot Potato, Get Ready to Wiggle and Rock-a-bye Your Bear. These die-hard fans were grown ups.
"I remember when Anthony brought up the idea of an adults-only concert," recalls the original and longest standing Yellow Wiggle, Greg Page, who wore the yellow skivvy for 16 years.
"I think it sold out in 10 or 20 seconds. It was phenomenal. So we knew there was a bit of a market there," Greg tells Mamamia.
More than "a bit of a market", The Wiggles performed to around 10,000 extremely enthusiastic fans at world-class arenas including Rod Laver and Qudos Bank. In 2021, the group took out the top spot in the Triple J Hottest 100 with their cover of Tame Impala's song, Elephant. They've graced the cover of The Rolling Stone magazine, and performed at the Mardi Gras and Falls Festival.
"And I think what that speaks to is the relevance of The Wiggles, to the young people, but also the older people. And for me, what it says is that, even as adults, we're still so connected to who we were as children.