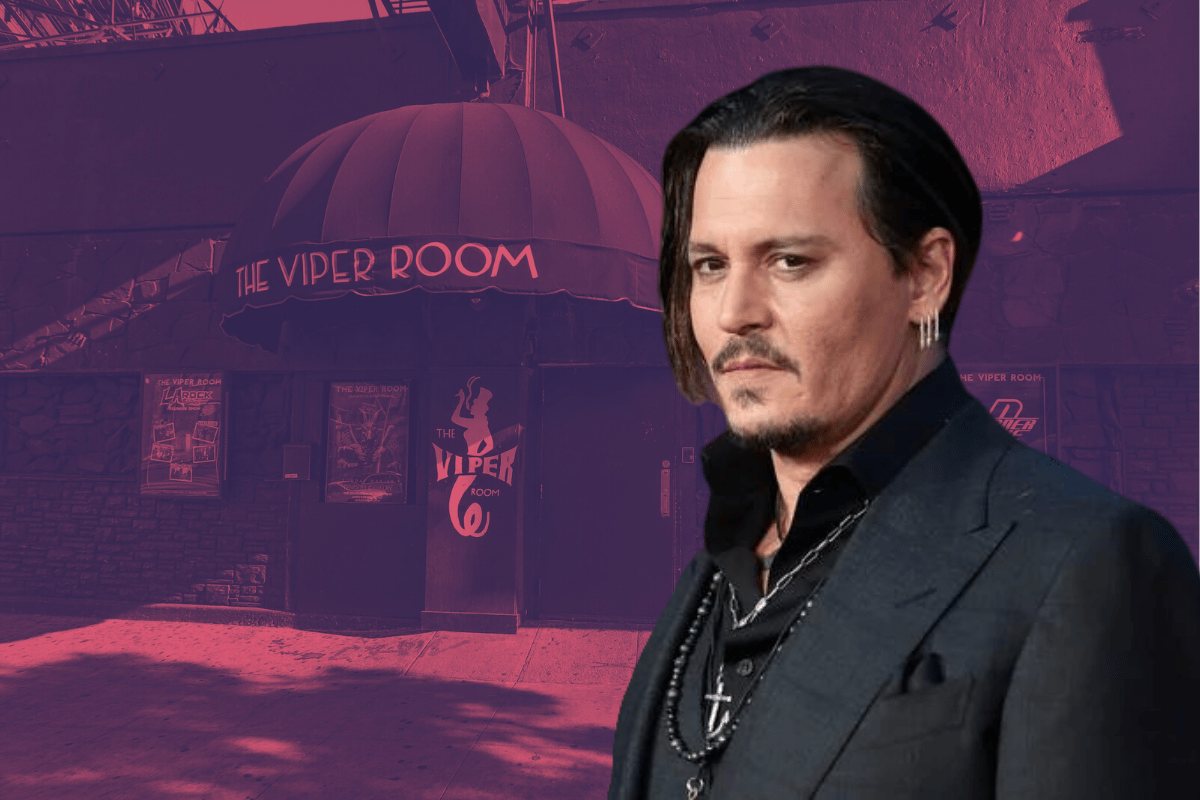 Johnny Depp was at the height of his popularity in the 90s. He had multiple hit films to his name, a role on a cult TV show, and a string of famous relationships.
But one story you may not have heard as much about is Depp's stint as a business owner.
From August 1993, Depp co-owned The Viper Room - a nightclub and live music venue located on the Sunset Strip in West Hollywood, California. 
Watch Johnny Depp on the stand. Post continues below.
The poky venue, which was originally converted from a grocery shop to a music venue in 1947, had a capacity of just 250 people. But that didn't falter the club's popularity.
"I really love the idea of clubs from the twenties, thirties and forties," Depp told the LA Times, explaining his reasoning behind opening the club.
"[A club where celebrities] won't feel like they're on display."
Despite being one of the most sought-after clubs of its time among Hollywood's young elite, The Viper Room was blighted by scandal.
In fact, just months after the club opened, actor River Phoenix died at the West Hollywood venue. He was just 23 years old.
On October 30, 1993, River attended The Viper Room with his girlfriend and fellow actor Samantha Mathis, his actor brother Joaquin Phoenix, and his sister Rain.
River was beyond a rising star at the time of his death, starring in over 25 movies and TV series. And that evening, he was set to perform with the band P - a short-lived alternative rock band featuring Depp, among others.
It was during the band's performance that night when River began to suspect that he was overdosing.
Listen to The Spill: The Kate Moss testimony everyone's been waiting for. Post continues after audio.
"I knew something was wrong that night, something I didn't understand," Samantha later told The Guardian. 
"I didn't see anyone doing drugs, but he was high in a way that made me feel uncomfortable - I was in way over my head."
After a commotion later erupted in the club, a bouncer pushed River out of the venue.