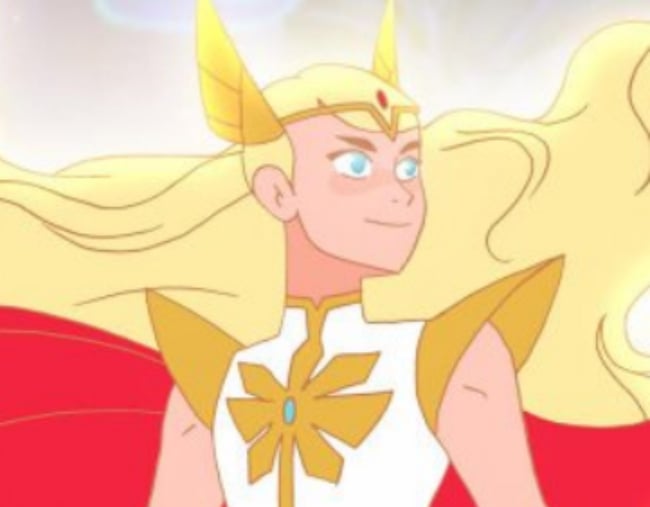 Netflix have announced they will be rebooting 1980s anime series She-Ra, and the first photos of the newly designed lead character have got some men very upset.
For those unfamiliar with the original series, the character – Hee Man's twin sister – is a warrior with long blonde hair, a very short skirt and prominent breasts. The redesign, however, features a desexualised She-Ra, with the show focussing on her ability and courage rather than her cleavage.
Now male fans of the original have taken to Twitter to complain that the new animation isn't sexy enough for them. Yes, really.
Dreamworks is making a Netflix original about She-Ra. People are saying her new design is way to masculine/tomboyish. I think the design is much more realistic from a beauty standard perspective and more attainable by the new show's target audience. PS She-Ra is canonically 16 pic.twitter.com/8TtoYw8Mo5

— Ryan Marren (@MarrenRyan) July 18, 2018
The character is 16 in the series, and since this is a series that is being made for kids, we are pretty confused about why men are angry about the protagonist's desexualisation.
Netflix is clearly afraid of She-Ra looking like a beautiful woman.

Of course. Look how scary she can be. pic.twitter.com/WEzq9ZB8e2

— Daddy Warpig (@Daddy_Warpig) July 15, 2018