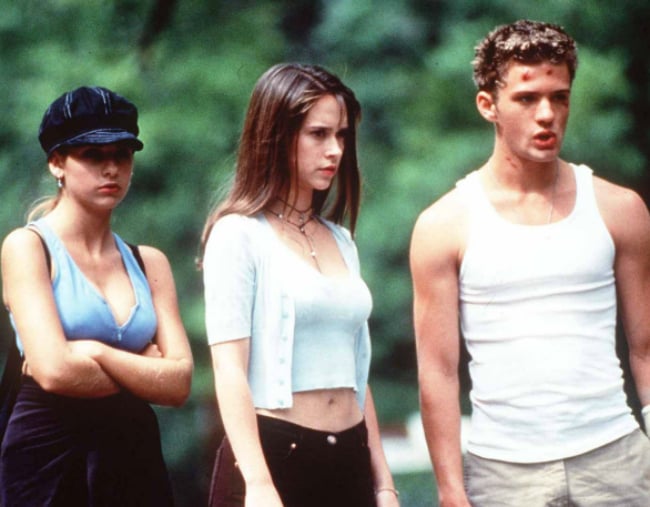 Anyone who's spent 45 minutes scrolling through Netflix's home screen trying to find a movie to watch knows the very struggle of having too many choices.
Or maybe you feel like you've seen (or rejected) everything the streaming service has to offer.
Well, that's where the handy Netflix codes come in. They're perfect for when you know what type of entertainment you're in the mood for and only want to watch movies or TV shows in that genre.
You can find a comprehensive list of Netflix codes here (as well as more detailed instructions on how to use them). But here are just a few that we've uncovered that result in entertainment gold.
Simply type in www.netflix.com/browse/genre/XXXX in your browser, add the number code in place of the XXXX, hit enter and enjoy.
Teen Screams – 52147
Type in "52147" and you'll be met with an abundance of popcorn favourites perfect for when you're in the mood for something more fun than scary.
Right now there's high school nostalgia classics I Know What You Did Last Summer (starring 90s teen icons Jennifer Love Hewitt, Sarah Michelle Gellar, Ryan Phillippe, and Freddie Prinze Jr), angsty witch flick The Craft, and spoof Scary Movie.
And some more modern films you may not have seen before will equally hit the spot, including Jennifer's Body, Pride and Prejudice and Zombies and Netflix Original The Babysitter.
Tearjerkers – 6384
You know when you just feel like a good cry? Or more specifically, when you want to watch a well-made film that will warm your heart before it breaks it in a way that is still, somehow, uplifting?
Code "6384" is perfect for that.
This unlocks such "tearjerker" gems as The Notebook, PS I Love You and Finding Neverland. You'll also find My Girl if you can handle it, as well as Nicholas Sparks' The Best of Me, and historical drama The Butler.