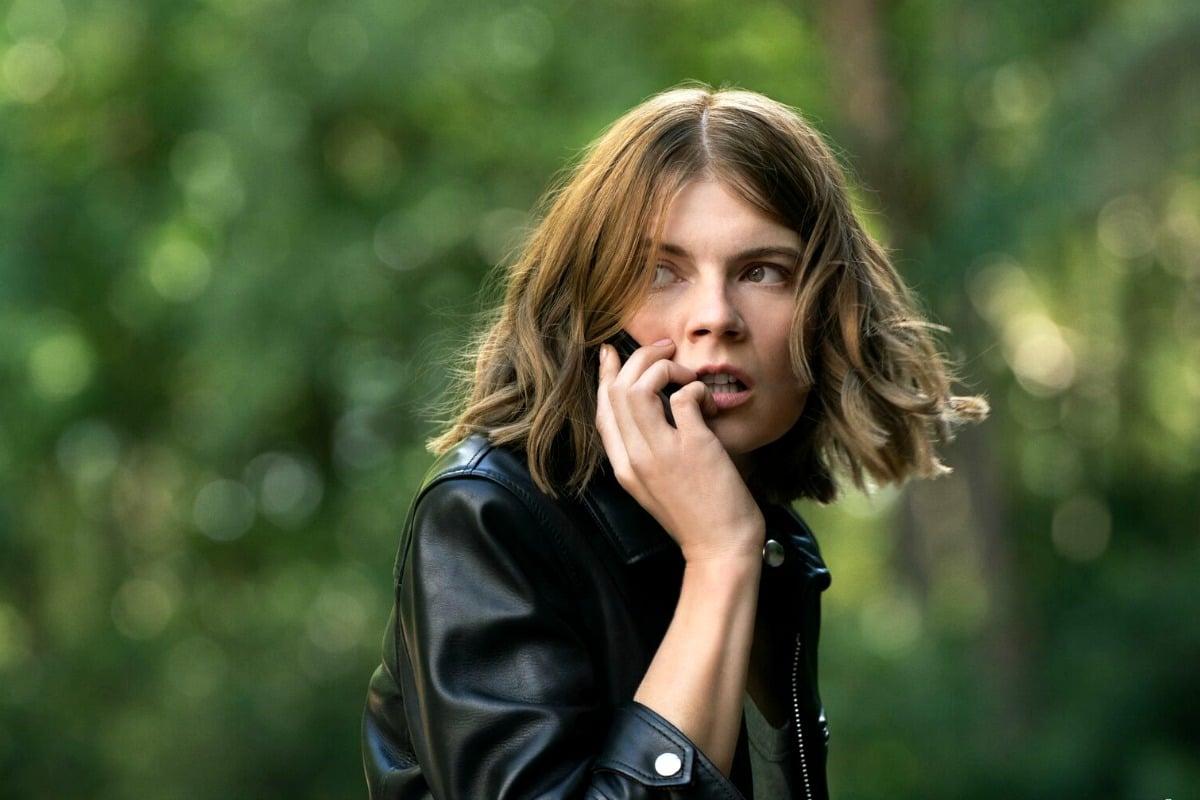 The opening scenes of The Rook set up the most fascinating kind of TV puzzle.
In The Rook, which is screening now on Stan, a young woman (Emma Greenwell) wakes up at Millennium Bridge in London surrounded by dead bodies, with her hands clad in latex gloves.
It's a gruesome yet compelling scene in which to kick off a new series and is made far worse by the fact that she has no idea who she really is or how she came to be there.
With the sense that another type of threat is looming nearby, the woman holes herself up in a skeezy London hotel and then over the next couple of days begins to slowly unravel and then piece together her former life and identity.
Through a series of hidden video messages that she had left for herself, with her past self knowing that a memory wipe could be a potential threat, she learns that her real name is Myfanwy (rhymes with "Tiffany", as she says in the video) Thomas and she's not exactly a regular citizen.
Take a look at the trailer for The Rook on Stan, post continues. 
In fact, she's actually a high-ranking agent with supernatural abilities in a British secret service called the Checquy.
The Checquy exist to combat the supernatural and unnatural forces that threaten Great Britain. Mostly through the act of monitoring people with Extreme Variant Abilities (dubbed EVAs inside the agency) and recruiting them into the organisation. They also fight human traffickers who capture them and sell them to the highest bidder. The Checquy is Britain's last truly secret service for people with paranormal abilities, but of course, there's much more going on beneath the surface than first meets the eye.