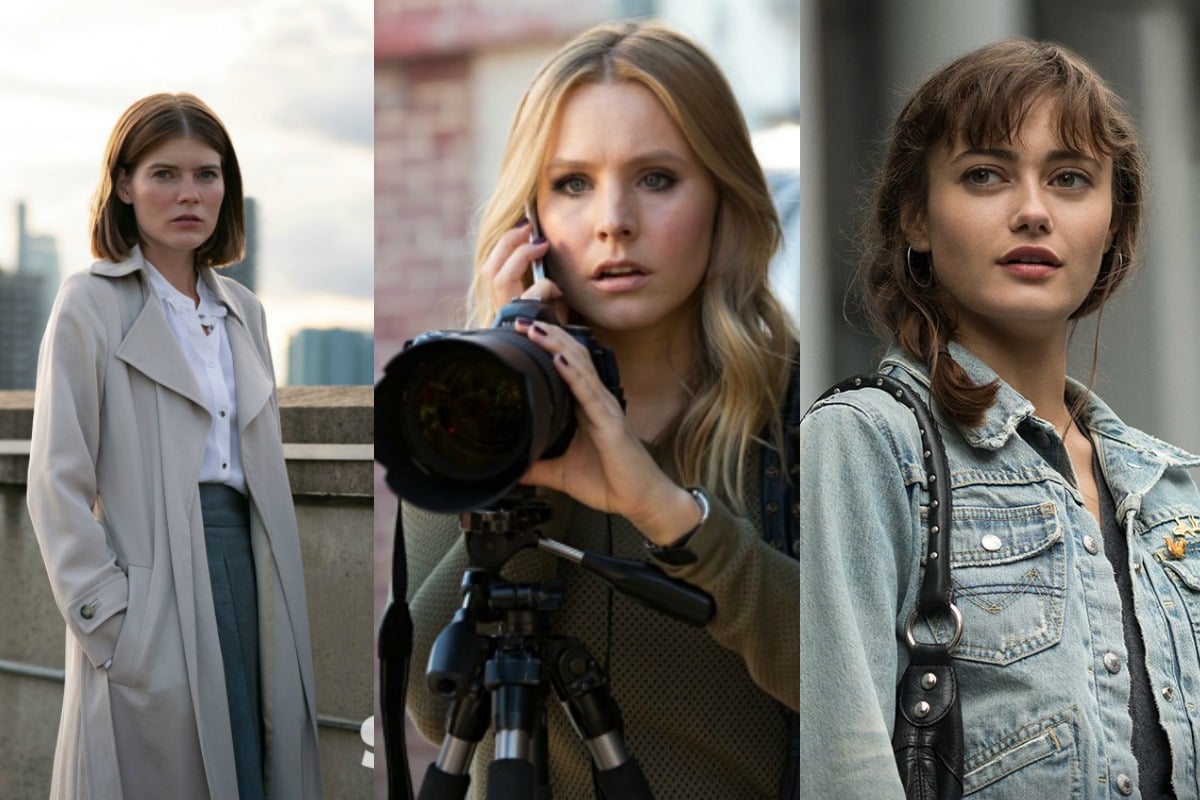 Who needs friends, family and loved ones when you have a whole slate of addictive new TV shows and movies to get lost in this month?
All jokes aside, July really is shaping up to be a particularly excellent month for new offerings on Stan.
It's already been a bumper year for new TV shows on Stan with shows such as Catch-22, The Spanish Princess and Perpetual Grace all dropping onto our screens, but the July release schedule is set to kick things up a notch.
Here are the best new movies and TV shows coming to Stan in July.
The Loudest Voice
This must-watch new drama provides an insider look at the meteoric rise and then brutal fall of Roger Ailes, the infamous founder of the Fox News network. Russell Crowe is almost unrecognisable in the meaty role of Ailes throughout the seven-part prestige series and is supported by a stellar cast including Sienna Miller and Seth MacFarlane.
The Loudest Voice will chart everything from the ongoing sexual harassment accusations and settlements that ended up bringing his hold over Fox News to an end while also looking into how he effectively became the Republican Party's de facto leader.
Premiering July 1
The Rook
The Rook is best described as a juicy cross between Black Mirror and Bodyguard and the new thriller series is based on the best-selling science-fiction novel by Australian writer Daniel O'Malley. In this British drama, Myfanwy Thomas (Emma Greenwell) wakes up wearing latex gloves, all alone in a park and has no memory of how she came to be there. Oh, and as an added bonus, she is also surrounded by a whole lot of dead bodies. Joely Richardson and Olivia Munn co-star in the series, which will drop weekly on Stan.
Premiering July 1
Clique, season two
The BBC produced drama Clique is a dark and sexy thriller that follows the lives of a group of entitled Edinburgh students. In a storyline that's a little reminiscent of other adult-tinged teen TV shows such as Gossip Girl, Clique follows childhood friends Georgia and Holly as they're drawn into an elite clique of alpha-girls during their first few weeks at college.
Part psychological thriller/part teenage drama, this juicy new Stan offering takes a twisted look at what happens when friends are pushed to the extreme.
Premiering July 25
Sweetbitter, season two
Sweetbitter is a dreamy TV drama set against the delicious backdrop of the New York restaurant industry.