tv
'I'm Amy and I'm one of the 11 million people addicted to this new Netflix crime drama.'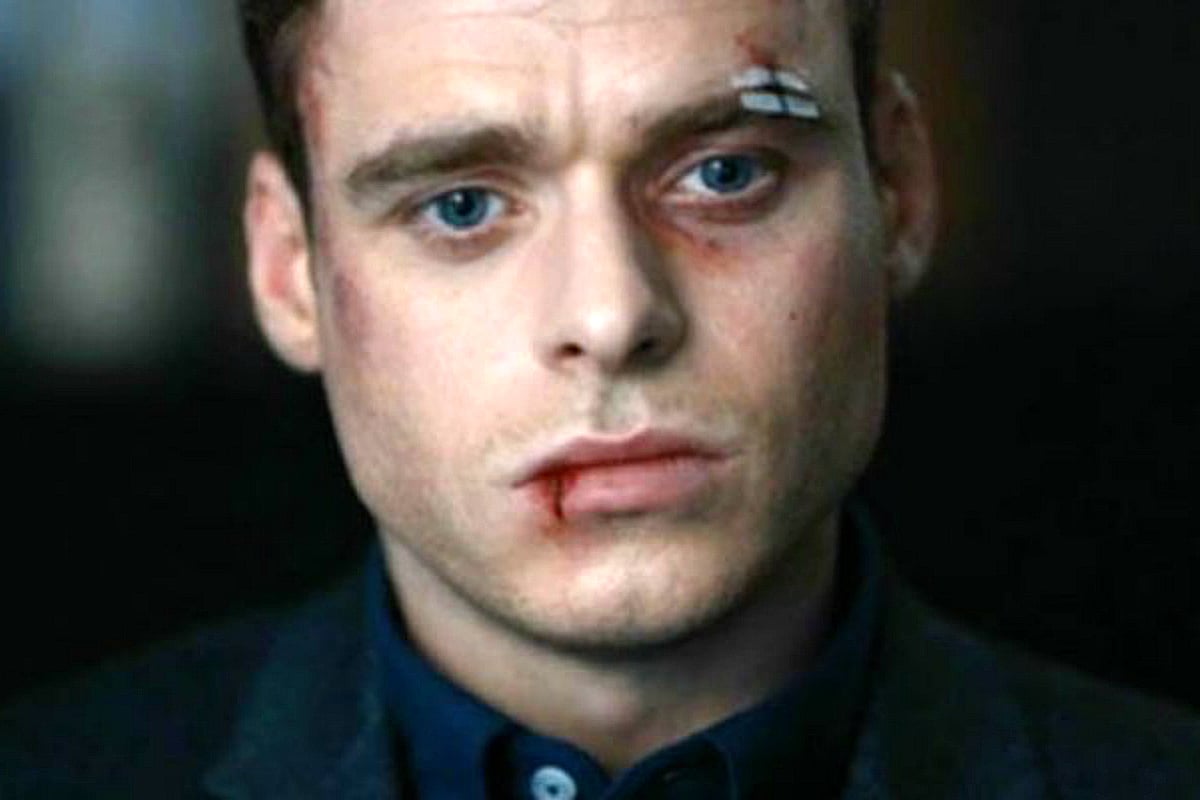 Hi, my name is Amy and I'm one of the 11 million plus people who are currently obsessed with The Bodyguard.
Not the 90s movie with Kevin Costner and Whitney Houston that gave us 'And Iiiiiiiieeeyyyyyyiiiiiiiiiiii…'
No, I'm talking about the wildly popular BBC British crime drama that dropped on Netflix in Australia last week.
Labelled as the most successful British TV show of the last decade, not since 2008's Dr Who Christmas Special or the final episode of Downtown Abby Season Two in 2011 have so many people tuned in to watch a finale of a TV show as they did when The Bodyguard wrapped up in the UK in September.
Following on from its home-grown success, all six episodes of The Bodyguard appeared on Australian Netflix accounts on Wednesday October 24.
Set in London in the present day, The Bodyguard centres around David Budd, played by Game of Thrones star Richard Madden (a.k.a Robb Stark), a war veteran now working in a police unit that provides protection details.
We first meet Budd on a dreary train travelling towards London with his two young children. After noticing suspicious behaviour in one of the carriage's bathrooms, the off-duty officer finds himself in a terrorist situation involving a suicide bomber. The opening scenes are swift and tense, and completely effective in drawing you in for what will become a long afternoon of binge watching or late nights staying up for just one more episode.
You can watch The Bodyguard trailer below. Post continues after video.
The events of those opening scenes tell us everything we need to know about Budd – he's a man capable in a crisis and willing to put his life on the line for others, but not one without deep personal flaws. We learn he's separated from him wife and is suffering from undiagnosed post traumatic stress syndrome from his military service.
Shortly after what becomes known as the October 3rd attack, Budd is promoted to the personal protection officer (PPO) for the Home Secretary Julia Montague. If you're a fan of classic British dramas, you'll recognise actress Keeley Hawes, who plays the UK's equivalent of Australia's Minister of Home Affairs, a politician responsible for issues of national security, law enforcement and cyber security policies.
We unravel everything that happened on The Bodyguard in our Recap podcast. Listen below, post continues after audio..

The job of protecting Montague as London's terror threat level is increased to substantial is a tough one. As the face of a controversial bill that would see the online data and activity of private citizens available to third party security providers, a lot of people would benefit from the Home Secretary's death.
It's hard to go any further into what to expect from The Bodyguard without spoiling the plot's twists and turns that make it impossible to stop watching once you've started. What I can tell you is that it's a classic British political crime thriller, less true crime and more police drama with a nice dollop of forbidden love and steamy sex scenes.
Possibly one of the most compelling aspects of this TV show is that, frighteningly, it could be a true story. Since the late 90s, London has been the victim of multiple terror attacks, from a 13-day nail bombing campaign that left three people dead and 139 injured in London in 1999 and the 2005 co-ordinated suicide bombings targeted London's public transport system that claimed 52 lives, to 2017 attacks on Westminster Bridge and London Bridge that killed six and seven people respectively.
In June, 2016, British Labour MP Jo Cox was shot and stabbed to death in West Yorkshire by Thomas Mair, a far-right extremist who shouted 'Britain first' as her murdered the mum-of-two in cold blood. In a time and political climate where the happenings of a fictional TV show could realistically (but hopefully not) take place in real life, The Bodyguard makes for timely and gripping viewing.
But the biggest thing The Bodyguard gets so right is its ability to keep every plot loop open right until the very end. Yes, there are heroes and villains, and you'll have your suspicions about which characters are playing those roles, by the series' finale, you as the viewer will genuinely not know whodunnit.
That's why it's so captivating. It's also why I watched all six episodes in one sitting.
That's six hours and 15 minutes, in case you're wondering.
Have you watched The Bodyguard yet? Tell us your thoughts in the comments.