I can't believe what I'm about to say.
It's Christmas blasphemy and quite probably hundreds of festive fairies will drown in tinsel the minute the words leave my lips.
But I have to. So here goes.
Love Actually isn't the best Christmas movie.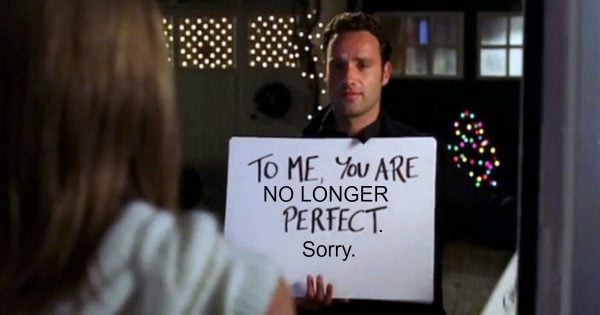 Now - before you call me a Grinch - don't get me wrong. Love Actually is a GREAT Christmas movie. I fully intend to watch it multiple times this month and may have actually already watched it more than a few times once. And it's only just December 1st.
I just don't think it's the great-EST Christmas movie anymore.
There's a much more underrated festive film that deserves the accolade - The Holiday.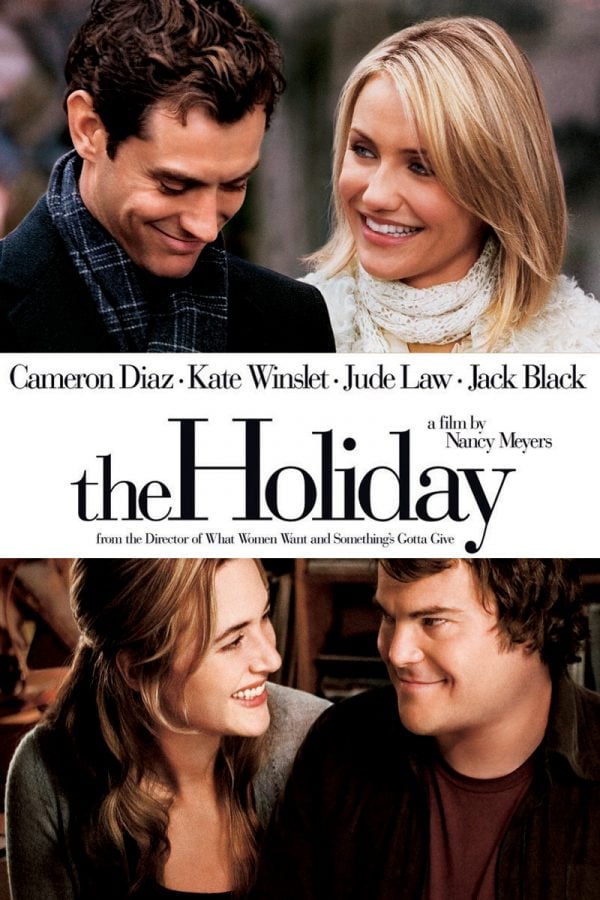 Hear me out.
Starring Kate Winslet, Cameron Diaz, Jude Law and Jack Black, The Holiday focuses on two women Iris Simpkins (Winslet) and Amanda Woods (Diaz) who spontaneously exchange homes (LA and London respectively) to escape heartbreak over the holiday season.
Iris is a British newspaper columnist who has been in love with her colleague Jasper, who not only cheated on her when they were together but keeps stringing her along for a further three years. Iris hits breaking point when it's announced at their work Christmas party that he is engaged to someone else at the paper. Then, there's Amanda, a US movie trailer producer, who finds out her long-term boyfriend Ethan has been cheating on her with his secretary.
Both needing an escape from their lives, they find each other on a house swapping site and agree to switch.
While Iris takes to Amanda's Hollywood mansion instantly, Amanda is left feeling lonely in Iris' country cottage... until she meets her absent host's older brother (a widower with two young daughters) when he drunkenly visits late one night.
Then it gets complicated.
The Holiday ticks all the boxes for a great rom-com (likeable characters, unrequited love, crap ex boyfriends, loveable future love interests etc) AND combines many great elements from your other favourite Christmas movies.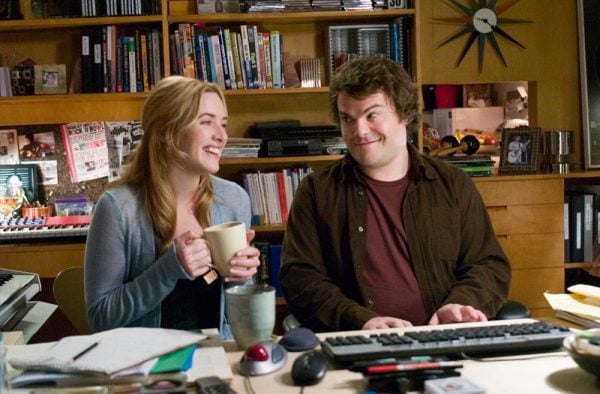 Like in Love Actually, there's the multiple love story threads as we follow both Iris and Amanda recovering from heartbreak in very different ways.
There's also an iconic drunk singing scene popularised by Bridget Jones where Diaz does her rendition of The Killer's Mr Brightside (fuelled by a bottle of wine or two).
While romance is the dominant story line, The Holiday is female-led, with Diaz and Winslet and their individual and intertwining lives really the biggest takeaway.
There are also references to Old Hollywood thanks to Iris befriending Amanda's elderly script-writing neighbour which is wonderfully nostalgic.
It's half set in the UK, so there are quaint English country pubs and snow-covered cottages (a necessity for any Christmas film, in my humble opinion). There's also Jude Law, which is really... really reason enough in itself.
LISTEN: How much is too much to spend on Christmas presents for staff? Post continues after audio.

Jack Black as love interest is also a positive departure from the conventions of what a romantic leading man needs to look like.
It's not groundbreaking. It's a rom-com that follows the standard and yes, sometimes predictable formula. But no one wants groundbreaking at Christmas. We want comforting, heartwarming and romantic.
And unlike Love Actually, EVERYONE gets their happy ending.