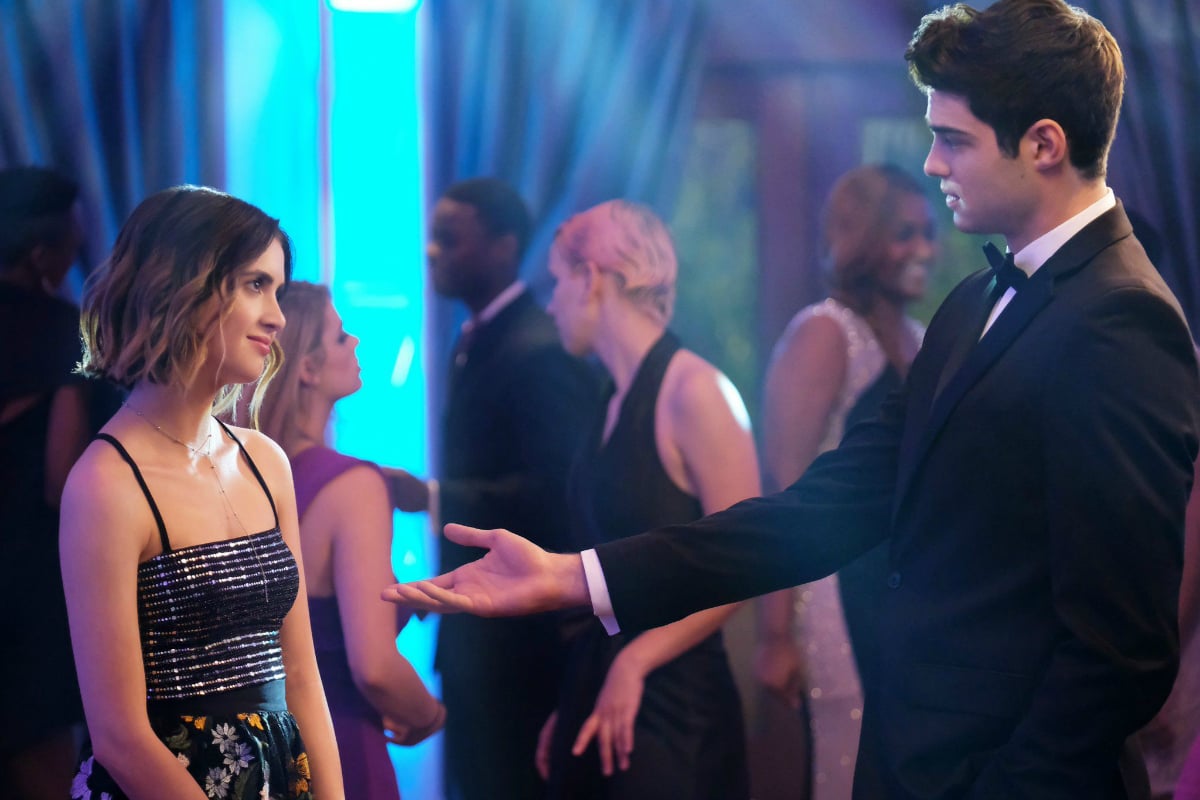 Last year, the world was graced with some of the best romantic comedies that had been released in years.
From To All The Boys I've Loved Before to The Kissing Booth, many a night was spent cuddled up on the couch with some popcorn, chocolate, and all your gal pals.
It was a good time for the world, and we're willing to bet that crime rates reduced on the back of everyone staying inside.
But then, following the Christmas movie boom, it all just… stopped.
We were forced to endure life without Noah Centineo and forgot what second-hand butterflies felt like.
Crime rates went back up, and no one knew how to spend their weekends.
Until now.
Featuring two crowd favourites, Riverdale's Camila Mendes and Sierra Burgess Is a Loser's Noah Centineo, The Perfect Date is on the way.
According to the Netflix website, the plot follows high-schooler Brooks Rattigan, who creates a dating app that lets him act as a "stand-in" boyfriend to raise money to get into an Ivy League school.
But then, whilst acting as a stand-in boyfriend, Brooks meets the girl of his dreams, and is forced to choose between love and his booming business.
The cast finished filming The Perfect Date, which was originally titled The Stand In, in April, and shared a very ~smug~ photo to Twitter.