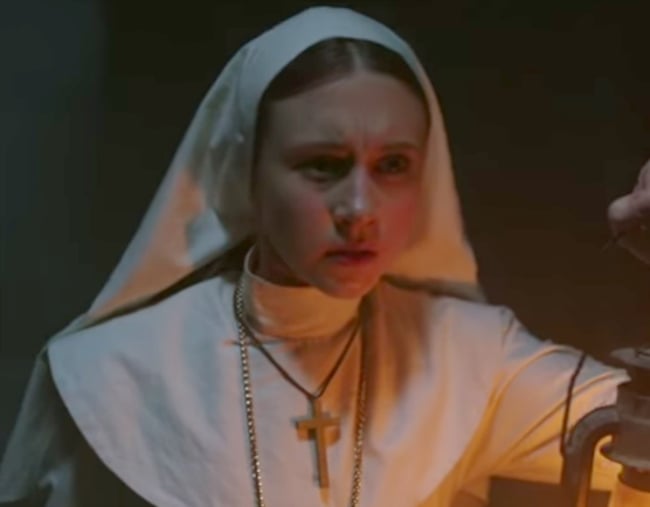 This trailer is deceiving.
So deceiving that I won't be sleeping for the next week. I feel cheated.
The trailer for The Nun was only six seconds long, but it was so horrifying that YouTube has taken it down completely.
The terrifying advertisement starts with a volume down symbol, making you think that your computer is stuffing up and turning the volume down, tricking you into turning the volume RIGHT up.
Then there's a jump shock so terrifying and loud that you nearly wet yourself.
Do you dare watch the trailer for The Nun?
The worst part of all this is it wasn't an independent trailer that you choose to click on, but an advertisement playing before unrelated YouTube videos. And too short to skip, so non-horror people were being lured into this deceitful trap.
People like myself, who go on YouTube to watch beauty influencers were tricked into watching this.
Twitter user @bbydvas issued a warning to Twitter which was retweeted over 150,000 times so it's safe to say I am not the only one feeling horrified right now.
WARNING! If you see an ad on youtube with the volume sign ???????????? being turned down and nothing else, ITS A JUMPSCARE for the new NUN movie coming out. i advise you look away and/or turn down the volume if you have anxiety or just straight up hate jumpscares, pls rt to save a life

— apple ???? (@bbydvas) August 12, 2018
Watch this movie at your own risk.
The Nun will play in cinemas in Australia from September 6.