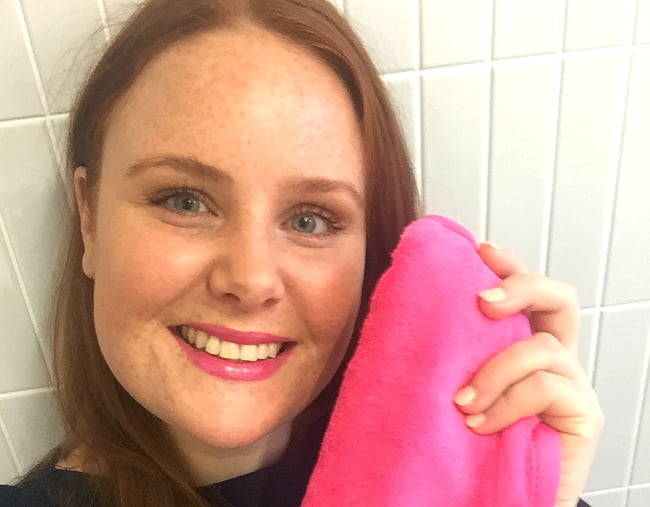 Be honest. How often do you actually remove your makeup before going to bed?
I'm not talking about a quick splash of warm water or chucking your face under the shower head, but taking the time to properly slough off the layers of products that have been sitting on your face all day.
If you said 'every night', you're either a skincare saint or a really good liar.
Even though magazines and beauty blogs have been pleading with us to take off our makeup before hitting the pillow for yonks, after a long day it can feel like a chore.
That's why when the Original Makeup Eraser waltzed into my bathroom, I was equal parts excited and sceptical.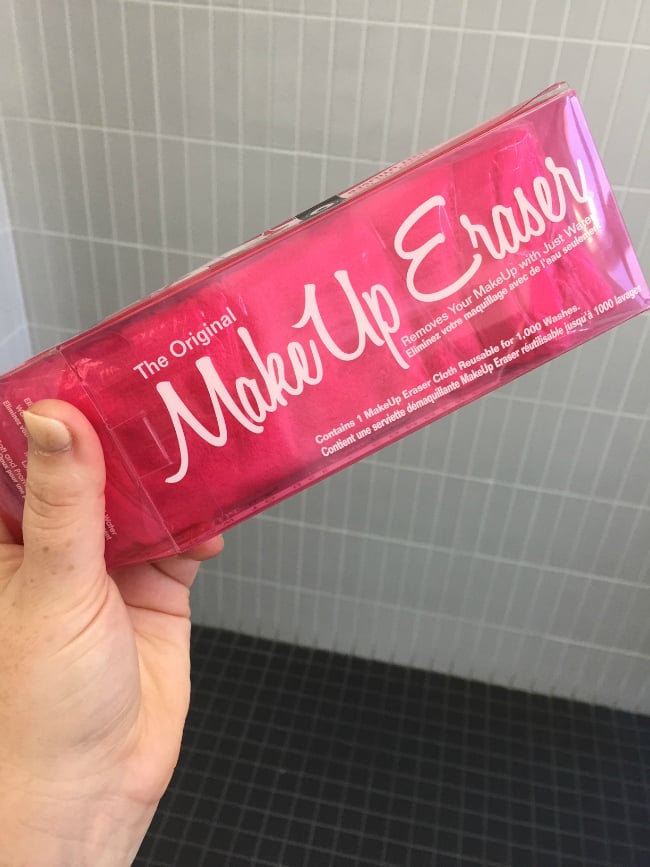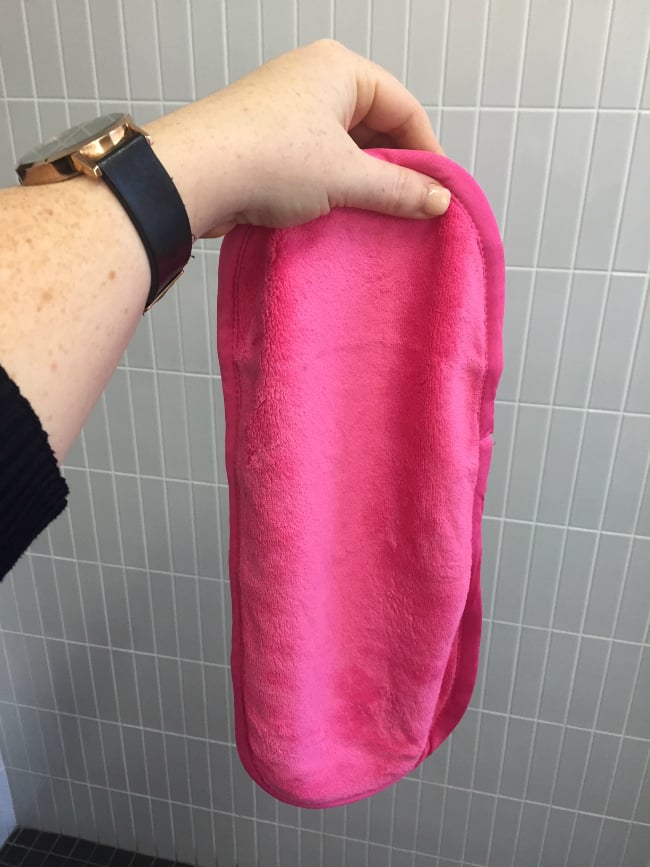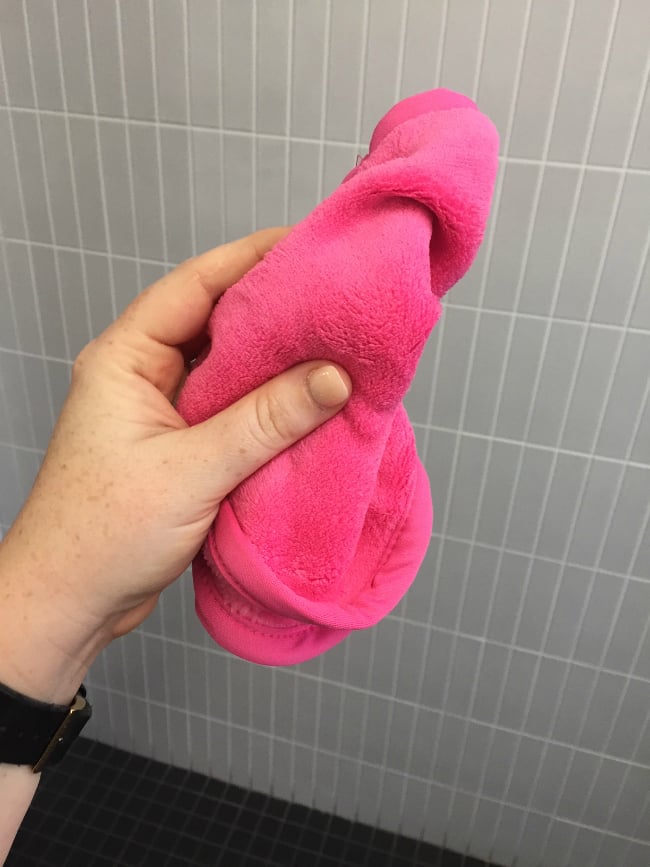 Essentially, it's a rectangle-shaped cloth not unlike your gym towel or a bib. But it's not your run of the mill cloth, because it claims to remove 100 per cent of makeup with just water. Yep, just water.
No chemicals or products, just warm water on a pink piece of cloth. It seemed too simple, a sick practical joke.
To find out if the Makeup Eraser actually, well, erases makeup, I put it to the test on a full face of makeup, complete with mascara.
Here's how it scored.
How does the Makeup Eraser work?
According to the product's website, the key to the Makeup Eraser's success is in its patented fabric.
Hand sewn and dermatologist approved, the double-sided cloth is made up of ultra-soft, tightly packed threads that grip onto your makeup up and lift it from the skin. Rather than wiping away makeup like makeup remover wipes, the Makeup Eraser fibres bind to the makeup particles and whisks them away, kind of like how the mop at the drive-through car wash lifts the dirt off your car.