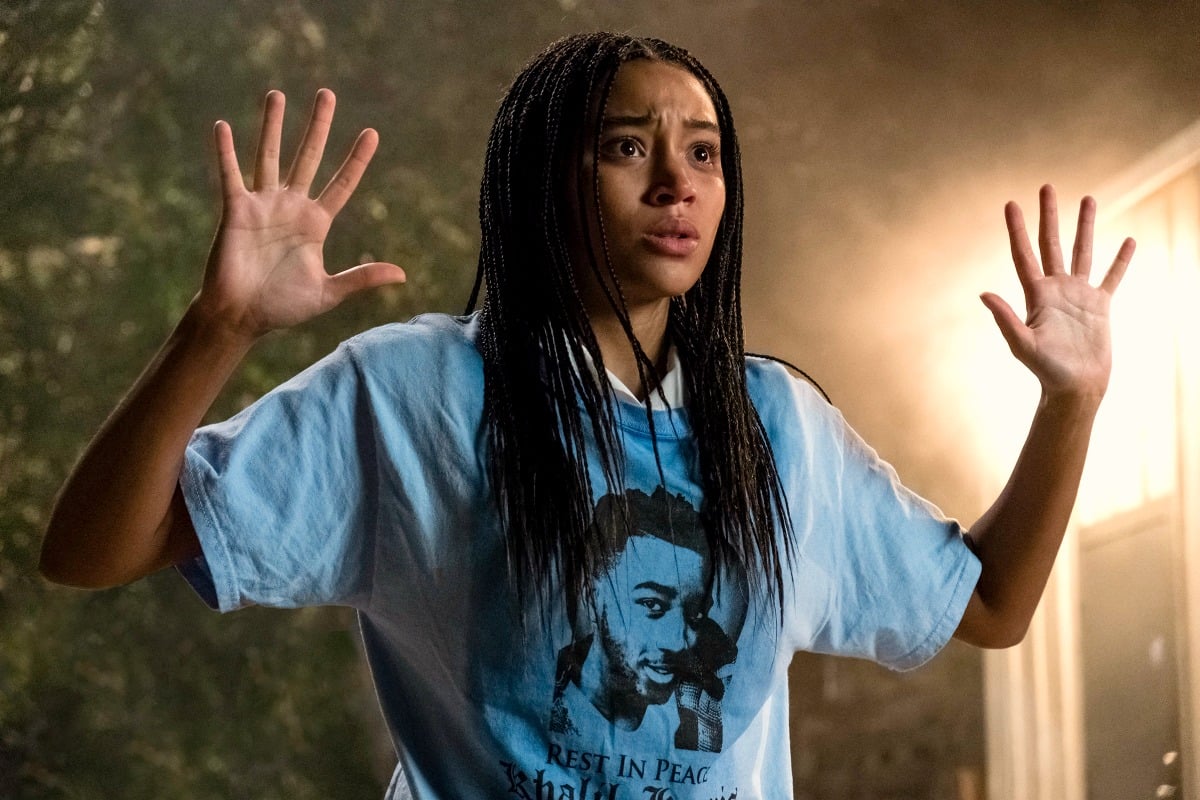 Every so often, a single movie is able to achieve something phenomenal.
The Hate U Give is one such movie. Somehow it has managed to successfully translate a story from a beloved book onto the big screen, while also being a big studio movie offering that's laugh-out-loud funny, packed with social commentary and a deeply sobering message.
And that achievement is no easy feat.
The Hate U Give, which is based on the 2017 best-selling novel of the same name by Angie Thomas, stars the brilliant Amandla Stenberg as Starr Carter. Starr is an African-American teenage girl who is constantly forced to switch between two worlds. One is the poor, mostly black neighbourhood where she lives with her parents and two brothers, while the other is the wealthy, mostly white prep school she attends due to the fact that the school near her home is where people go to "get murdered or pregnant".
Both of these worlds are quickly shattered after she and her childhood best friend are pulled over by a police officer on the way home from a party and her friend Khalil (Algee Smith), is shot and killed at the hands of an officer, reaching for his hairbrush that the officer mistakes for a gun.
Khalil's death becomes a national news story, sparking protests, public outrage and then allegations around his own drug use and gang affiliations. All the while, Starr's identity as the only witness to the event must be kept a secret from everyone outside of her family.
There is such a wealth of complexity and heart in each thread of Starr's storyline that any one of them alone could have easily made up their own movie.
As racial tensions and public outcry continue to escalate The Black Lives Matter activists in her neighbourhood want her to stand up and lead the protests, but she lives in a world where using her voice and pushing back has dangerous consequences.
Her father, Maverick Carter (Russell Hornsby) spent three years in prison to cover for a gang leader in their neighbourhood and has drilled into his children a set of rules for survival, which we see them repeating as kids in a series of flashback moments. One of rules they must live by involves placing their hands on the dashboard of the car if they are ever pulled over by police and staying perfectly still.
There is a lot of humour and love to be found in the depiction of the Carter family in this movie, but one of the strongest elements of the film is showing how their lives can change in a instant.