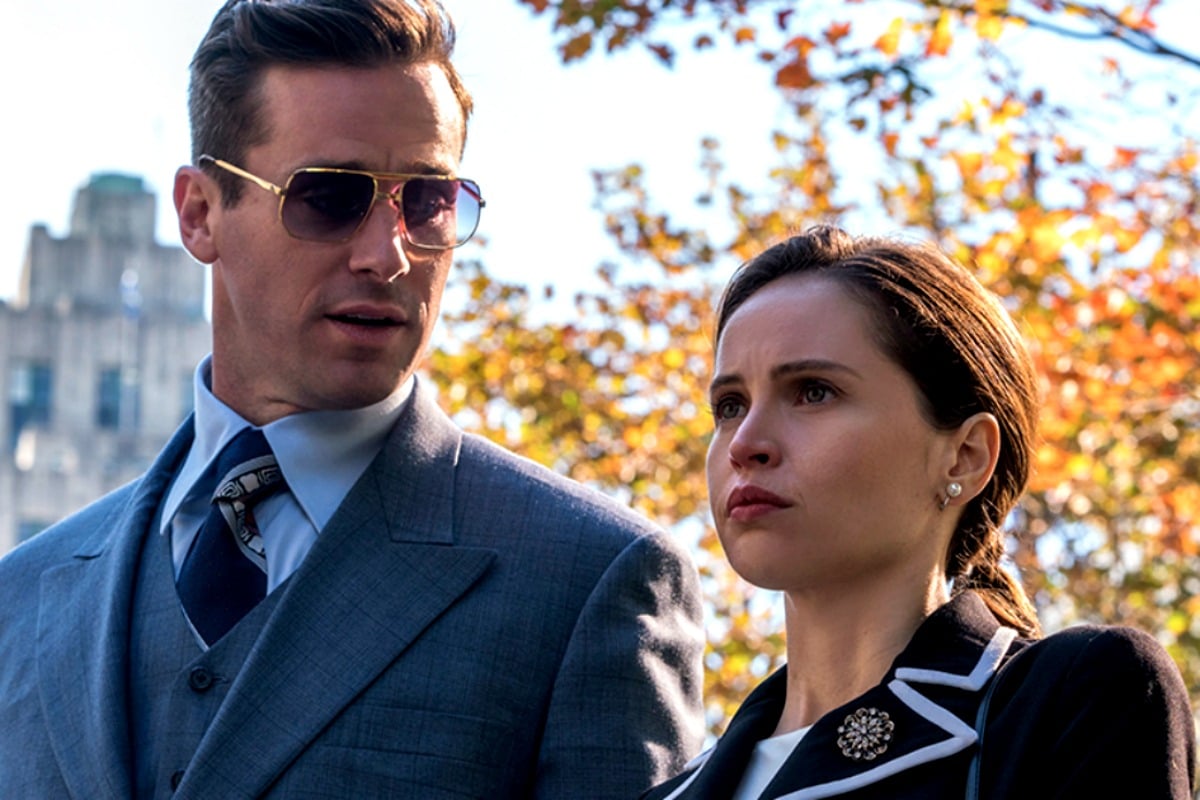 True movie romance usually comes in the form of a prince rescuing a princess from an evil foe, but in reality, real love is at its best when two people tackle a lifetime of obstacles together and help each other achieve their dreams.
Luckily for all the true romantics out there, the brilliant new movie On The Basis of Sex highlights a love story just like this, exploring the life of revolutionary US Supreme Court Justice Ruth Bader Ginsburg (played in the film by Academy Award nominee Felicity Jones) and her husband Martin Ginsburg (played by Armie Hammer).
It's a hard task to condense Ruth Bader Ginsburg's many achievements into a short CV.
After all, she is known as the leading and most prominent voice in the advancement of gender equality and women's rights, winning multiple victories arguing before the Supreme Court. She is also only the second woman ever to serve in the Supreme Court and the very first woman of Jewish descent to do so.
Along with being the founder of The Women's Rights Law Reporter, the first American law journal on gender equality issues, she wrote the first textbook on sex discrimination law in 1974. In addition to this, R.G.B, as she come to be known internationally, is also a best-selling author following the publication of her book My Own Words, which is a collection of Bader Ginsburg's speeches and writings dating back to year eight of primary school.
On The Basis of Sex puts the spotlight on Ruth's extraordinary life and the lesser-known love story that took place behind the scenes.
The story of Ruth and Martin Ginsburg is truly one for the ages, and different from any other story we've seen play out on the big screen.
Watch trailer: On The Basis of Sex (post continues after video)
Ruth arrived at the Cornell University campus in 1950, and the formal story of how they met revolves around the ambitious pair being set up on a blind date.
Although, it was later revealed by the couple that the set-up was really only "blind" on one end as Marty, who was already a sophomore at the college, had coerced a mutual friend into setting him up with Ruth when she arrived as a freshman.
Speaking publicly later in their lives about how they fell in love, Ruth often stated that Martin was "the only young man I dated who cared that I had a brain".