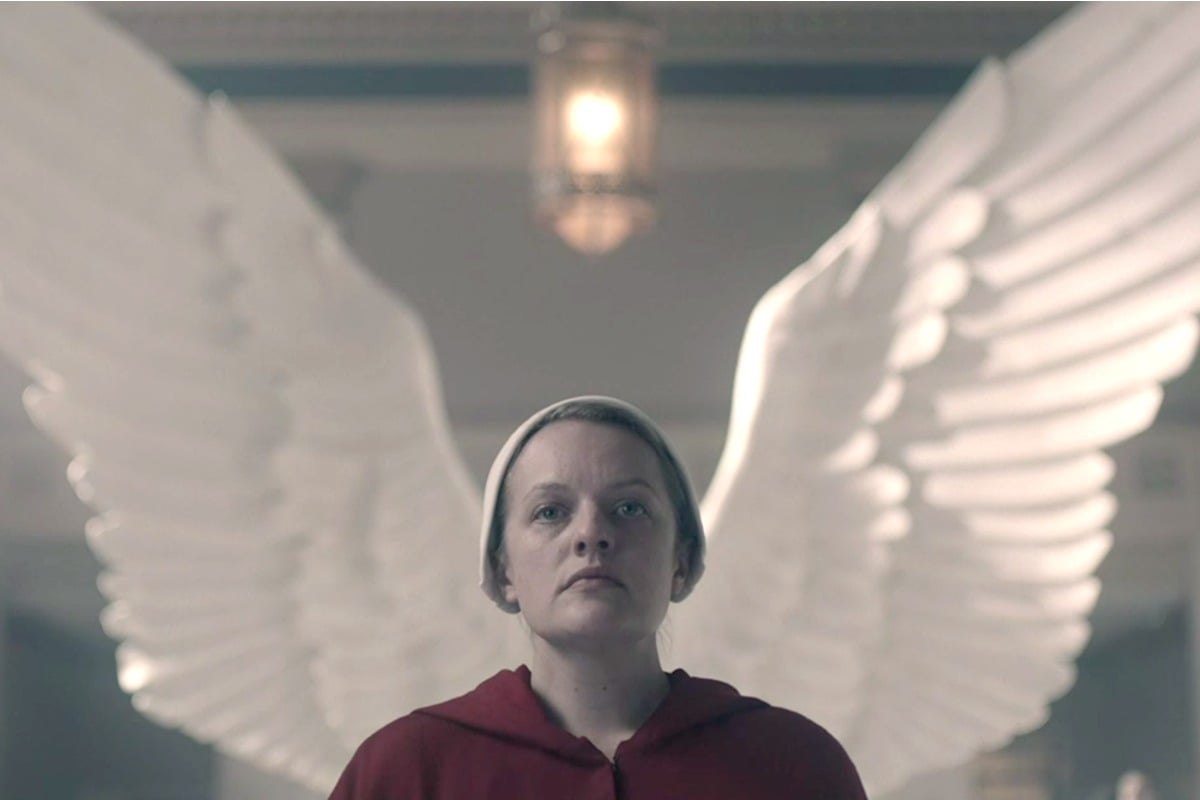 Warning: This article contains MANY spoilers for The Handmaid's Tale season three, episode six, Household. If you're not caught up yet, bookmark us and come back once you're ready to properly debrief. Ready? Let's go!
Other than a few short trips to Canada and the colonies, The Handmaid's Tale has spent its time in Boston, Massachusetts.
Gilead's Boston was bad enough, with its ritualised rape, cruel punishments, child brides and 'the wall'.
We'd heard about other parts of what was once the United States: Mid-western states were now radioactive, known collectively as 'the colonies'. We knew there was war waging in Chicago, and that states like Texas and Florida were held by anti-Gilead forces.
But in season 3, episode 6, we first stepped foot into Washington DC, the capital, and it's so. much. worse.
What we discovered in DC makes for one of, if not the most horrifying episode of the series so far. I mean, if even Aunt Lydia thinks it's f*cked…
DC is the Gilead we're used to on steroids.
When Aunt Lydia and June see handmaids at the train station with a red muzzle added to their usual red robes, we immediately feel discomfort. Then June is told to go to her 'spot' – a literal red dot on the ground, where handmaids must kneel and wait to be collected.
The first sense of true horror comes when we meet the Winslows and their large family of six children, many older than the state of Gilead:
"Are they all yours?" Serena asks, with a look of awe and a hint of jealously.
"Who else's would they be?" Olivia Winslow replies.
Six stolen children. Six mothers without their child. And still, the Winslows have a handmaid to create more.
Then, moments later, when we discover why DC's handmaids wear the red muzzle – well, it's a sucker punch unlike anything we'd felt in a while.
"Blessed be the meek", a favourite quote of Aunt Lydia, has been escalated to "blessed be the silent" in the most horrific of ways.
These women have their mouths wired shut. They are now literally just walking incubators: No reading, no writing, no talking.
If Gilead's Washington DC had your head spinning, here are some things you may have missed from The Handmaid's Tale season 3 episode 6, Household.