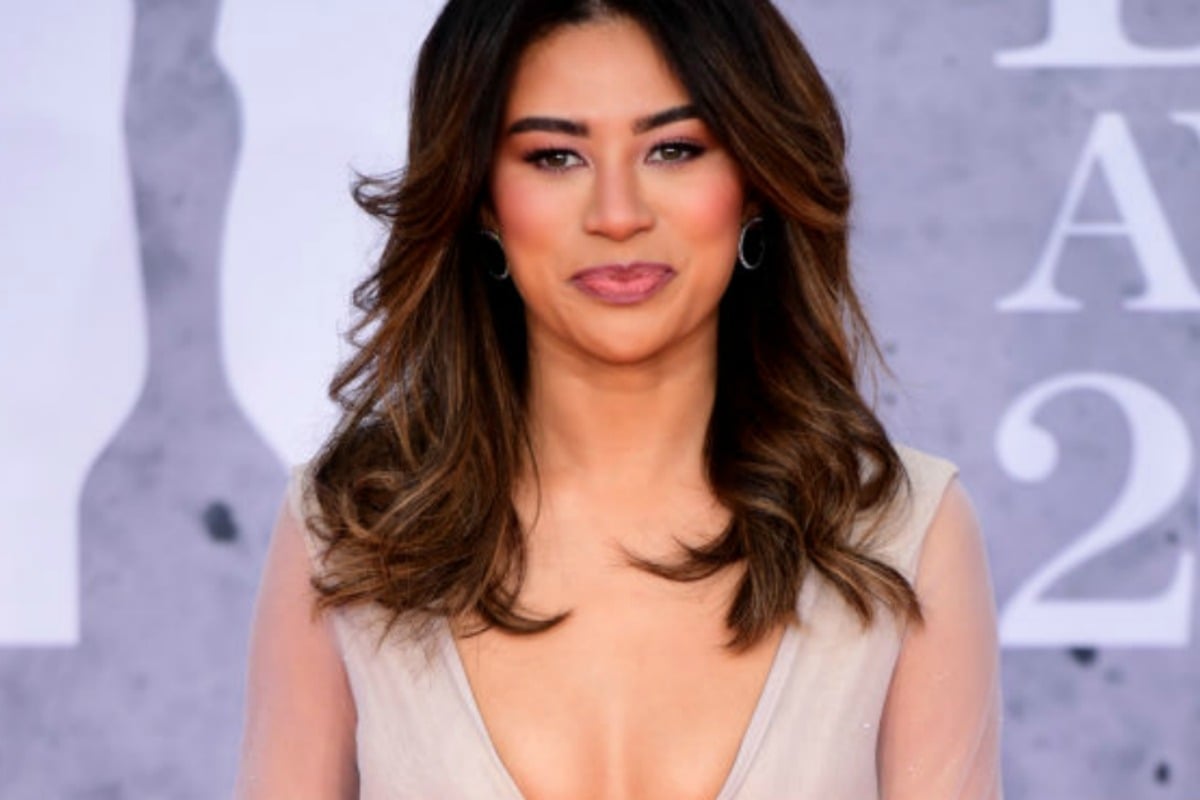 Look.
I think deep down we all knew this day would come.
It started in the deepest corners of the internet.
Slowly, women everywhere noticed their friends tagging them in a strange comment thread.
'Read these,' the notification read. 'You must read them.'
The comments were in response to a photo. An advertisement, if you will. For bikini bottoms. Except… they looked like this: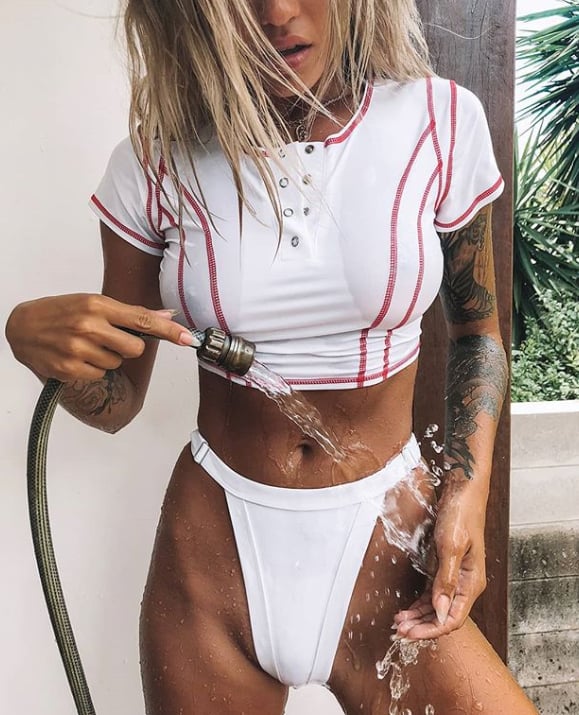 The comment thread - growing quickly by the thousands - was rogue.
"I had a less intrusive smear test today," wrote one woman. "I feel like she has quickly shoved her vagina in and pulled them up like I have to with the towels to shut the laundry cupboard before it all quickly falls out," wrote another. Then, a hero emerged:
"Hmm, nice clit hammock. Sell anything for women with vaginas?"
Omg it does look like a clit hammock. 
And now the clit hammock, in all its hairless, 'what if you accidentally pop a flap' glory, has made its way onto the red carpet.
At the 2019 BRIT Awards, TV personality Montana Brown arrived in a sheer, nude coloured dress, that was entirely see-through from the waist down.
Below her waist, she was wearing a clit hammock.