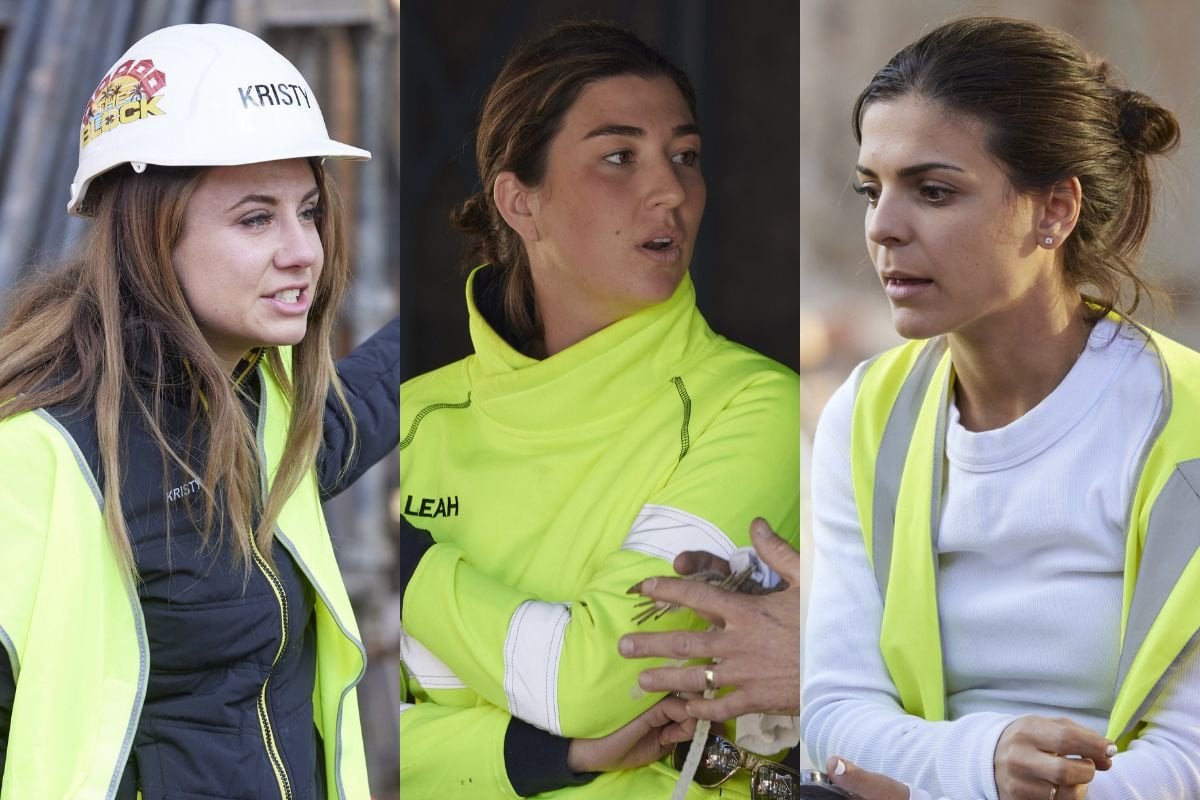 To catch up on all The Block recaps and gossip, check out Mamamia's recaps, and visit our The Block hub page.
The entirety of Australia is watching The Block right now.
And all anyone can talk about is the feud unfolding between contestants Kristy, Leah and Steph.
Right now, we're in Week 2 of The Block, but the drama erupted from the first week.
For those who haven't caught up yet, here is everything you need to know about the divide between houses including a major lie, a body corporate meeting and several accusations.
Kristy is caught out in a lie.
On August 8, The Block's Kristy was taught a valuable lesson in taking note of your surroundings.
Like for instance, making sure there are not 8-10 cameras pointing in your direction.
Because on August 8, she was filmed telling a lie, multiple times, about her fellow renovator Steph.
Watch the moment here. Post continues after video.
During the episode, Kristy approached Leslie for help for what was once Steph and Gian's challenge room but turned into Leslie and Kyle's house after the House Decider challenger was over (we know it's confusing — stay with us).