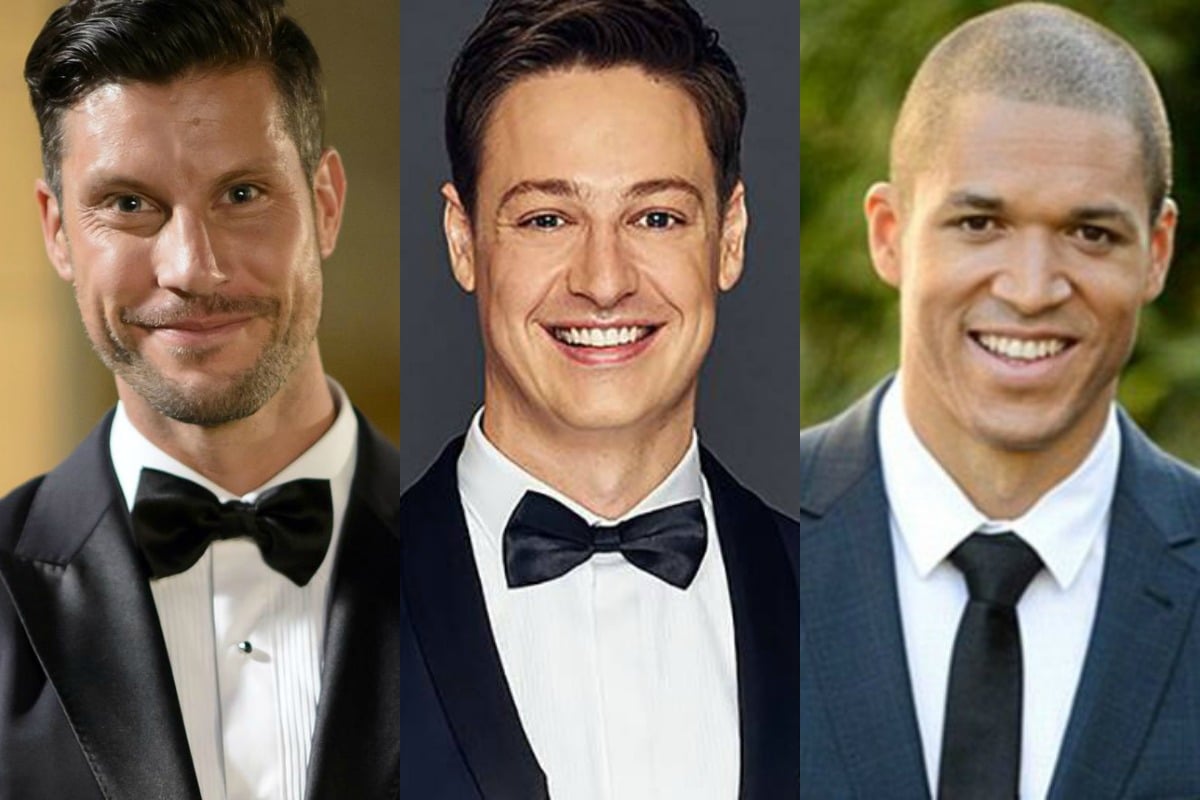 It's a truth universally acknowledged that not all Bachelors – and Bachelor seasons – are made equal.
There are the Bachies who deliver us the epic love story, complete with a romantic looking archway and a bended-knee proposal.
Then we've got the Bachelors who choose one woman and then turn around, dump her, and hook up with the second runner-up.
And finally, we've had bachelors who choose precisely… no one, wasting approximately EIGHT WEEKS OF OUR GODDAMN LIVES. ¯\_(ツ)_/¯
Having said all that, we'd watch all of them again in a heartbeat. For the drama. And also the… gossip.
Because we don't have time for that, we thought we'd take a little trip down memory lane and rank our Bachies from absolute legend to… sir, no.
7. Blake Garvey.
Who could forget the dirty street pie, I mean... Blake Garvey.
At the end of his season, Blake chose Sam Frost.
But then he turned around and did a sneaky sneak - dumping Sam and running off with his second runner-up, Louise Pillidge.
Blake and Louise lived happily ever after in isolation, hiding from the boos of the entire nation, for several years before announcing their breakup through a two-page spread and glossy photo shoot for a gossip magazine.