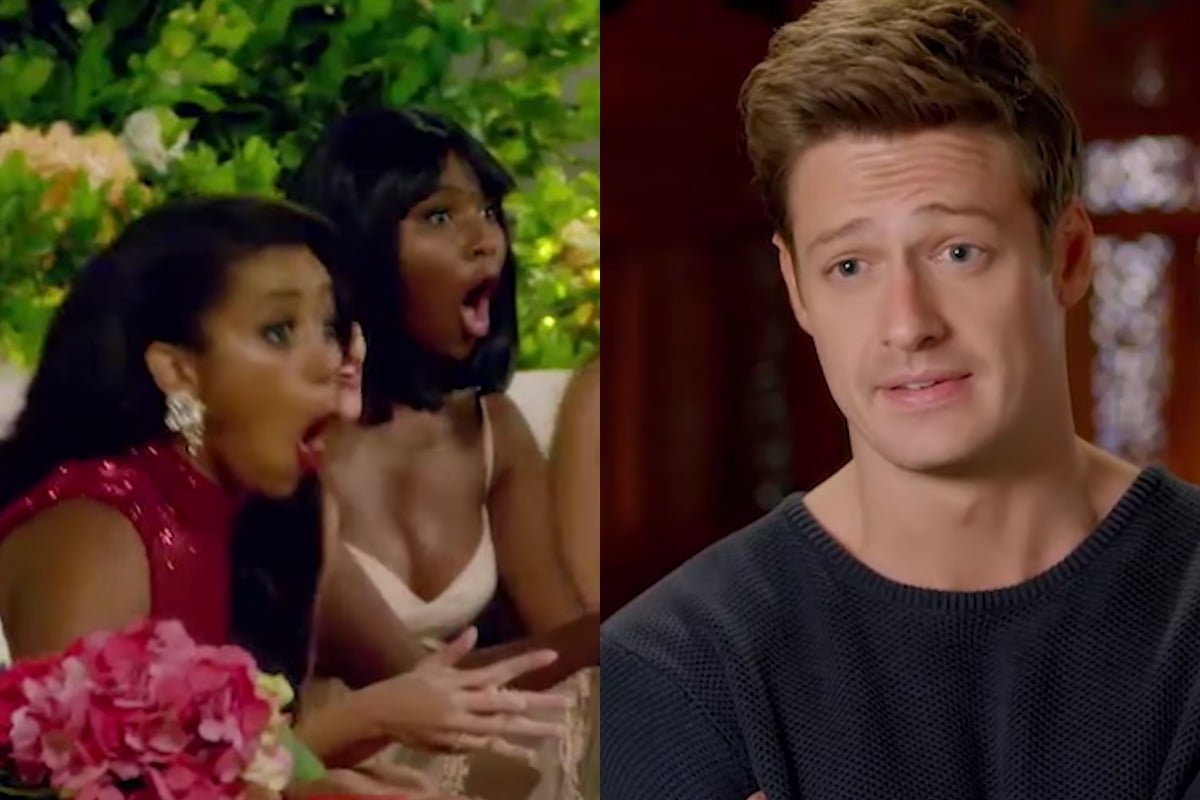 We can't always count on a season of The Bachelor to end in everlasting love (looking at you, Honey Badger). But if there's one thing it will never be short on, it's drama.
The newest season begins next week starring astrophysicist Matt Agnew as a bachie looking for love.
We've already blocked out our calendars, purchased snacks and told precisely everyone we know we will be uncontactable after 7.30pm on Wednesday, so we were extremely pleased when Channel 10 released a new sneak peek promo showing just how dramatic good this season is going to be.
Watch the full trailer below. Post continues below video.
There's a lot going on, so we've unpacked it for you. It also gave us an excuse to watch it approximately 27 times… but that's not the point…
On what planet are space puns funny? (SORRY).
In the nearly three minute promo we hear approximately 12,000 space puns.
"A down to earth Bachelor"
"Leaves the ladies over the moon"
"He boldly seeks a love that is out of this world"
"It's the final frontier"
"When the planets align"
"The stars will definitely shine"
WE GET IT (even if some of the bachelorettes… don't), he's an astrophysicist.
There will be A LOT of insults.
Woah. Bachelor Matt is going to deal with some stuff, if this promo is anything to go by.
"She said that you were a dog f**ker and a disrespectful pig," one contestant tells him about a fellow bachelorette.
Matt then tells producers he needs to grab her and "see if we can sort this out".
Speaking to the camera, the woman who we think is behind the remarks (this could all be clever editing, ¯\_(ツ)_/¯) says "I don't want to change for anyone at this stage".