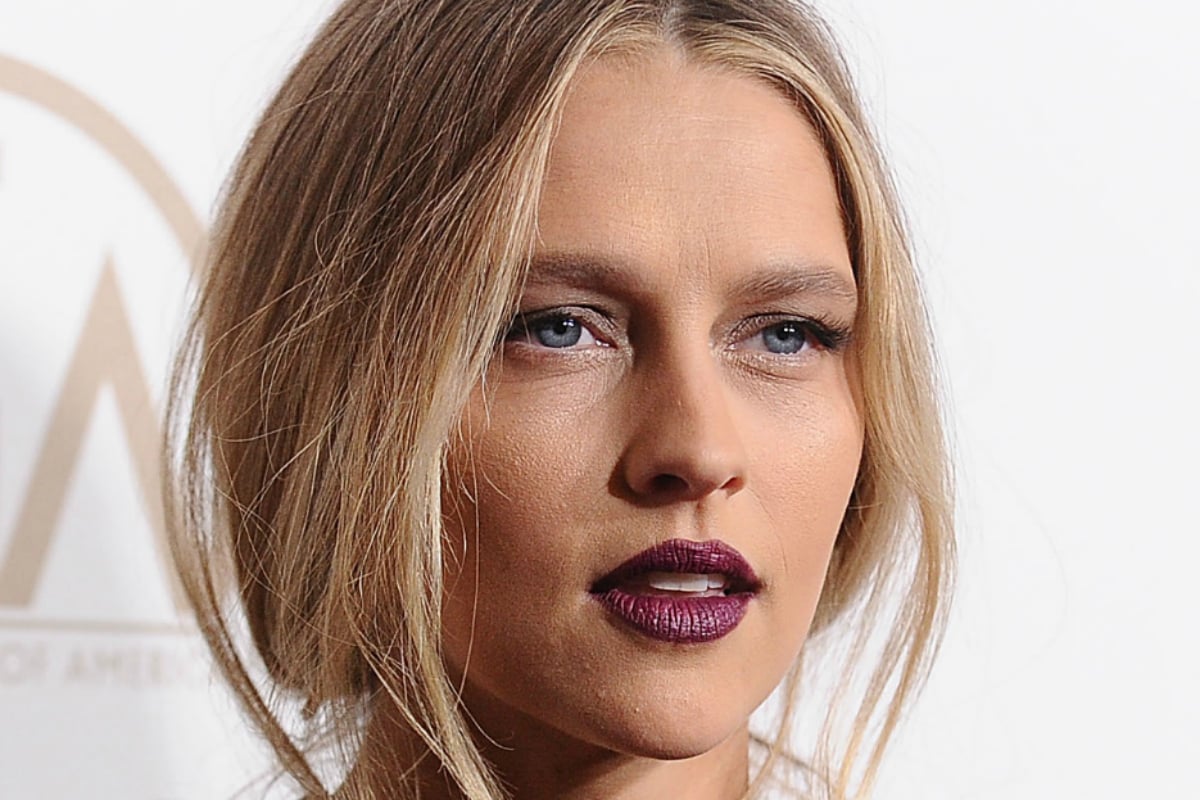 The following deals with pregnancy loss, which may be triggering for some readers.
Teresa Palmer is done with the word 'miscarriage'. Break it down, she says, and it's simply not fair.
"The word 'miss', to miscarry something, puts the onus on the mother; it's shame, it's guilt, it's [as if] the mother's done something wrong — she's miss-carried the baby," the Adelaide-born actor told Mamamia's No Filter podcast.
"The majority of miscarriages just have nothing to do with any of the mother's actions."
"I felt like no one could reach me": Mia Freedman on the pain of losing her unborn daughter. (Post continues below.)
The Hollywood star (Hacksaw Ridge, A Discovery of Witches) prefers the term 'pregnancy loss'. It's what she uses to describe the difficult experience she endured in August 2015.
Teresa experienced a type of early pregnancy loss known as a hydatidiform mole, or complete molar pregnancy. It occurs when an egg carrying no genetic material (DNA) is fertilised and implants into the uterine wall. Despite the embryo not being viable, the process still triggers the usual signs of pregnancy, like morning sickness or sore breasts.
It's uncommon — just one in every 1,200 pregnancies are affected.
And that made the diagnostic process all the more gruelling for Teresa.
"I remember the doctor at the time, she felt awful. But because it's so rare, I don't think she had seen it many times in her career and so she was trying to guess what it was," Teresa said. "And it made it worse for me.
"Actually, 10 specialists came in and they were like, 'Ooh, what is it? Could it be conjoined twins that didn't make it? Could it be this, could it be that?' I felt like such a freak.