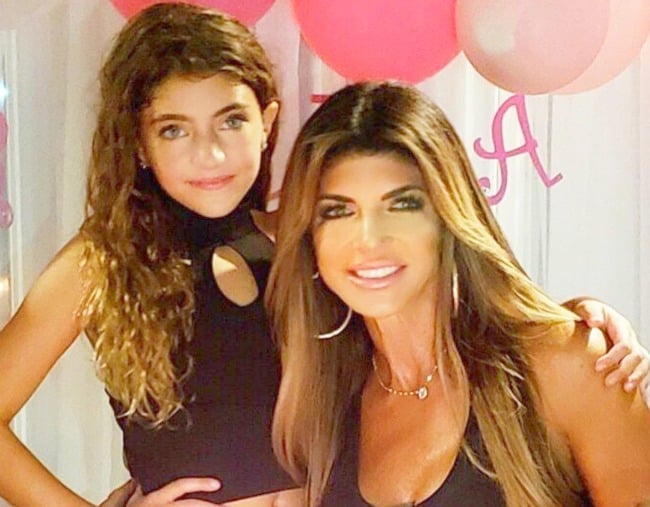 Real Housewives of New Jersey star Teresa Giudice has been attacked on Instagram for allowing her daughter to wear what some saw as a revealing piece of clothing.
The mother of daughters Gia, 17, Gabriella, 14, Milania, 13, and Audriana, 9, shared a photo of her youngest daughter's birthday party, where Audriana is seen to be wearing a top baring some midriff, and with a keyhole (cut out) neckline.
Giudice made a number of posts from the occasion, showing guests enjoying a large cake, Cuban food, and a mechanical bull.
However, the comments section was quickly filled with critique of Audriana's outfit.
"She's 9 Teresa, not 25. Stop teaching your daughters all the wrong things," wrote one commenter.