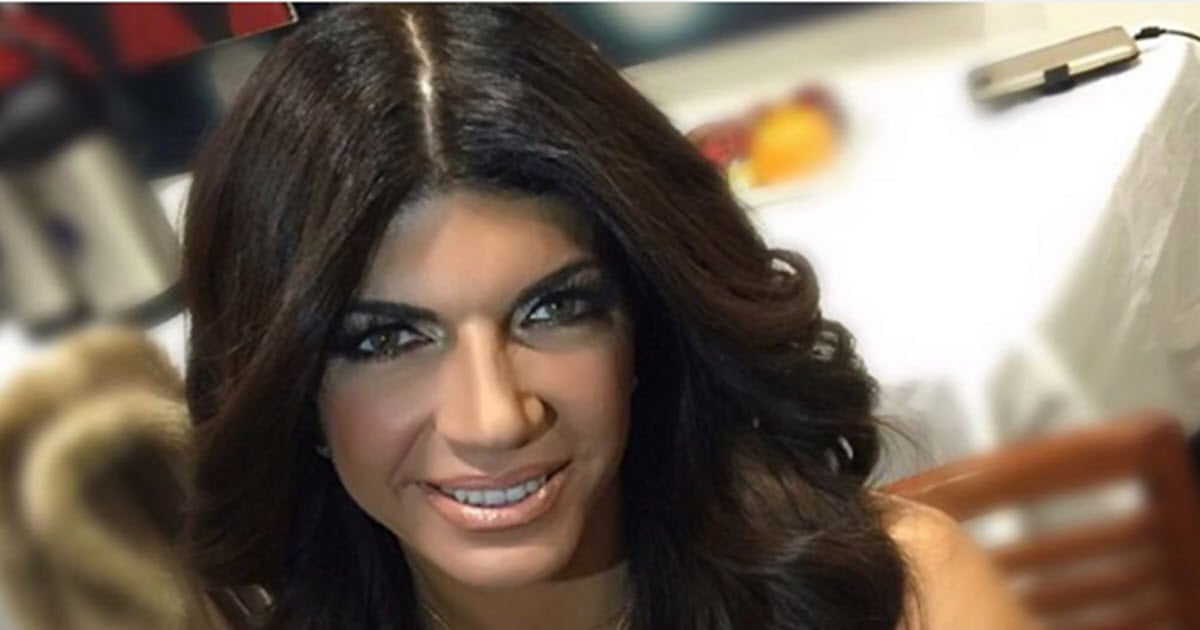 There is a long and celebrated history of reality stars going to prison: think Paris Hilton, various Teen Moms, and even Khloe Kardashian.
None of them served longer than a couple of weeks (most of them just a few hours), but Real Housewives of New Jersey star Teresa Giudice, 43, has just been released after spending 11 months in the slammer for fraud.
Throughout the ordeal, Giudice kept a diary to describe the goings on at a minimum security women's prison, which feature in the inevitable memoir she's released, called Turning the Tables: From Housewife to Inmate and Back Again.
She's described her prison stint as a "living hell", but it actually doesn't sound all bad: "I went to my first party the first week I was there," she writes in the book, according to Fox News.
EXCLUSIVE: Photos from @Teresa_Giudice's life in prison https://t.co/XNPNxJ4hMF pic.twitter.com/yVf3uG2Opb — People Magazine (@people) February 9, 2016
"Besides all the parties I was going to at Danbury, another thing I hadn't expected was that you basically had spa services at your disposal there—prison-style… Tonya painted my nails at least once a week and did my makeup for me before visitation."
Watch Teresa and her fellow Housewives on a pre-jail photoshoot… Post continues after video.
Tonya sounds just like Laverne Cox's character Sophia from Orange is the New Black! In fact, the Connecticut penitentiary Danbury in which Giudice was incarcerated was the same one that Litchfield Prison of Orange is the New Black fame was based on.
Giudice told Good Morning America that being in jail was nothing like being on The Real Housewives of New Jersey.
"Let me tell you … when you go to prison it's a whole different — there's a lot of drama," she said. "That's all there is, is drama. And I never lived with so many women in my life before. I mean that's all they — they thrive on drama. It was crazy to me."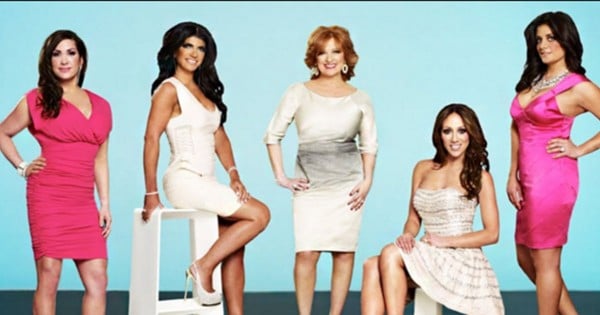 At the prison Giudice took to working out three times a day, doing weights, running, and yoga, and as a result dropped three dress sizes.
So, yoga, regular pampering treatments, and parties? This jail lark sounds kind of awesome.
Giudice maintains it was not.
She says the ladies in her room had so much sex it was known as the "Boom Boom Room".
"I'm pretty laid-back, pretty cool, and if that's what you want to do to make your time go by, then I'm not going to mess that up for you," Giudice told People. "But I don't need to watch. They didn't make it a secret, so I just put a blanket over my head."
The food was mostly soggy burgers and processed potatoes, and there were maggots in the rice once. She had to use sanitary pads to clean her floor and locker.
"I mean there was mould in the bathrooms. There was not running water constantly. The showers were freezing cold … I mean, the living conditions were really horrible. Like, horrible. There were some nights that we didn't even have heat… It was — it was hell," she said to ABC.
What must've been most hellish was saying goodbye to her four daughters.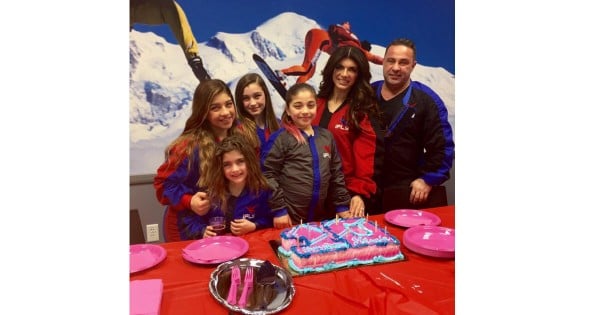 "I thought I was going get them off to school, which that's what we discussed and then Mommy was going leave," she says of the plan to farewell her girls Gia, 15, Gabriella, 12, Milania, 10, and Audriana, six, and turn herself in to prison.
"But because of the circumstances, all of the paparazzi and everything, I thought it was better to leave the day before – at night. In the middle of the night."
Watch Teresa's return to her family — and to The Real Housewives… Post continues after video.
Her husband Joe Giudice will now begin his own 41-month sentence on the same charges after the couple were allowed to stagger their sentences to care for their children.
He's not a US citizen and may be deported back to Italy once he has served his sentence.