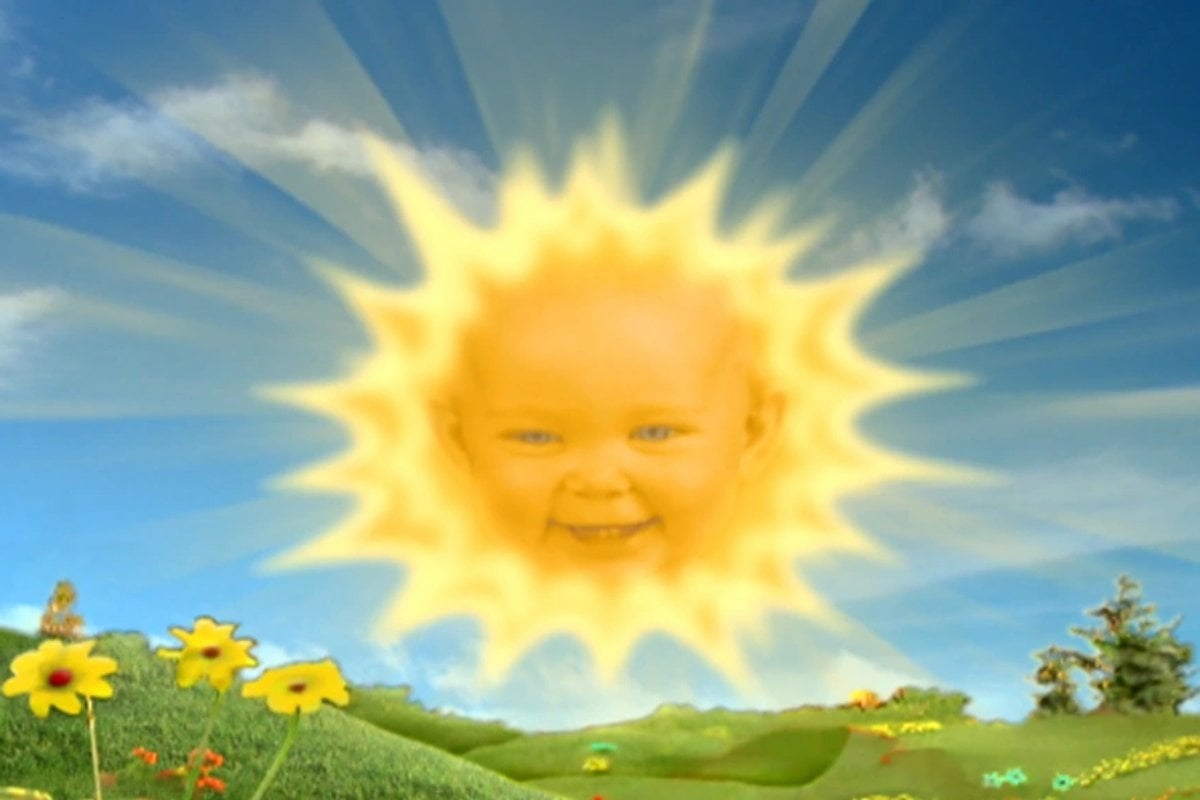 We're so sorry to do this to you, but... the Teletubbies' giggling baby in the sky is now in her late-20s, and expecting a baby of her own.
Confronting, isn't it?
Jess Smith was only nine months old when she was cast as the smiling baby sun on the children's show, and appeared in episodes from 1997-2001.
On Instagram, she shared an ultrasound photos and tagged her partner, Ricky Latham.
"When two becomes three," she said.
Jess spent her childhood and teenage years keeping quiet about her role, only revealing herself as the sun following her 19th birthday in 2014.
"I've recently celebrated my 19th birthday and after a lot of thought, I've decided it's time to tell everyone. I am the sun from Teletubbies."