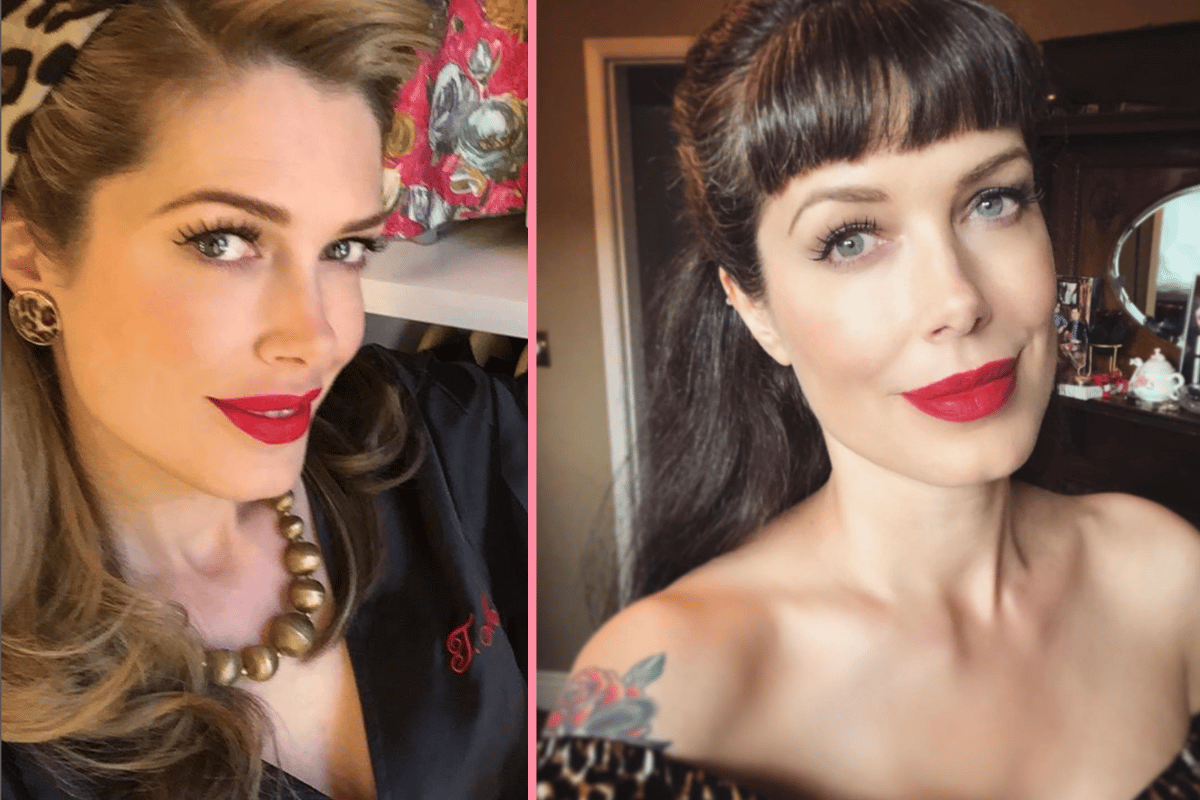 Before she was an author and disability advocate, Tara Moss was a model. An objectively beautiful woman, Moss modelled across the world for most of her early years after being 'discovered' in her hometown in Canada.
For most of her life, Moss was someone who was very visible, and used to being visible. Someone who would walk down the street and she would garner attention. 
Of course, sometimes that involved unwanted attention.
And it also left her fighting for the recognition she deserved, especially when it came to writing crime fiction novels. As she said recently: "I have experienced times where my appearance has made people underestimate me and they have told me that later."
For Moss, who is now in her 40s, ageing has coincided with her disability. And as she explained on Mamamia's No Filter podcast, it's something she has clocked onto and is now okay with.
Watch: Tara Moss on becoming a "fearless mum". Post continues below.
In one way, Moss has actually become more visible thanks in large part due to her use of mobility aids like a walking stick and wheelchair. 
"People won't be staring at me, they'll be staring at the wheelchair. It's a different kind of visibility for very different reasons," she said on No Filter.
"The old experiences just feel like another lifetime ago. I know it's the same lifetime, but they do feel a very, very long way away."
As Moss said, she's started embracing the process of ageing, saying there's no sense fighting it. And given all that she's endured with her health, being able to celebrate each birthday is a success in of itself.
"I'm really interested in the 'new'. It's a new experience. Do I want to be disabled, getting older and growing out my grey hair at the same time? Maybe that's taking on too much," she laughed. 
"But that's what's happening. I love my silver hairs, I feel so much more comfortable in my own skin. It's something that has come with age - that contentedness with knowing who you are."
As Moss wrote on Instagram: "Salt and pepper for the win!"