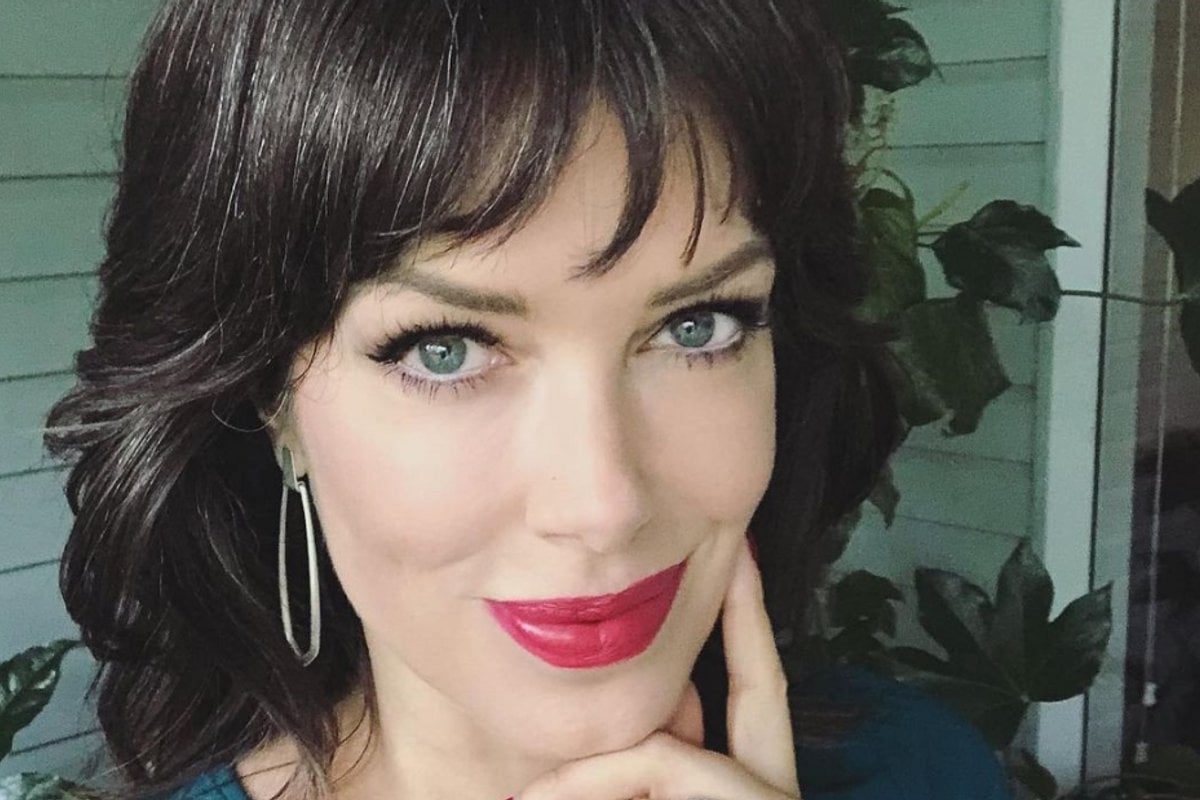 In 2002, 28-year-old Tara Moss found herself in a small hotel room hooked up to a lie detector machine.
The reason? To find out if she really was the author of her own books.
Having worked as a photographic and catwalk model in a number of countries, Canadian-Australian Moss quit the modelling industry at 25 and published her first crime novel, Fetish.
It was an instant hit.
Yet there were a number of naysayers who could not fathom how a model could actually write a book. She was deemed 'too beautiful' and 'too blonde' - and therefore 'too dumb'. It was the old adage; beauty versus brains. Heaven forbid you should have both.
Rumours began to circulate that the novel was ghostwritten, or written by a boyfriend, or that she had plagiarised the work. 
The rumours grew louder when she published her follow-up novel, Split, in 2002. So when a journalist called and asked if she would take a polygraph, she said, "Bring it on."
"It's quite surreal now, because that was 20 years ago," Moss, now 48, recalls to No Filter host Mia Freedman.
"It was before social media. You know, I think Facebook and Twitter didn't even exist yet - it's hard to imagine now. But it was before the days of social media. It was before the days that I had the ability to just speak to people directly, as I'm doing to you now.
"I was a one dimensional photograph in modelling photos that were paying my bills, paying my rent... and I'd put out a book. And some people had difficulty figuring out how the two things could go together.
"Of course, logically, anyone knows that having a photograph taken of you is largely not even about you. It's a process. We're all able to be photographed."
Listen to Mia Freedman's full interview with Tara Moss on the No Filter podcast below. Post continues after audio.
The truth was that Moss had wanted to be a writer since she was a child and had written pretty much every day of her life. For her novels, she spent countless hours researching, editing, and plotting.
In the end, a 30-page report detailing how Moss passed the lie detector test with flying colours was produced (and is now collecting dust somewhere in a cupboard).