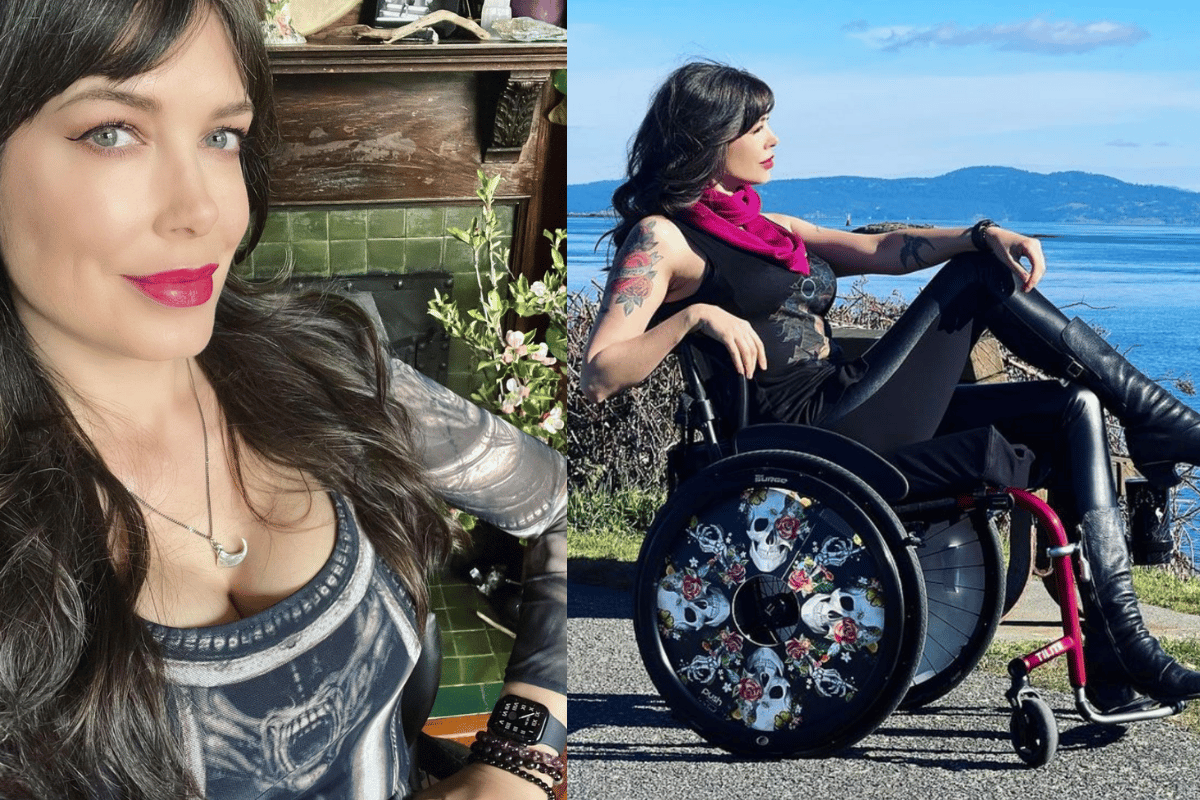 This post deals with sexual assault and might be triggering for some readers.
Author and disability advocate Tara Moss has been living with one of the world's most painful conditions for six years now.
Moss has been through countless transitions in her life. It includes her modelling and catwalk life, her pivot to writing novels and becoming a highly respected author, becoming a mum, her trauma of sexual assault and being diagnosed with a serious pain condition. Simply put, Moss has experienced a lot.
As she said to Mia Freedman on Mamamia's No Filter podcast: "I've had many lives within this lifetime. It sounds strange, but I really have had big changes - some changes I've wanted, sometimes really not. Life throws stuff at us."
In 2016, Moss was diagnosed with complex regional pain syndrome (CRPS) - an extremely painful condition associated with nerve damage.
And it completely changed her life as she once knew it.
Watch: Tara Moss on becoming a "fearless mum". Post continues below.
When Moss discovered she had a hip injury, she didn't expect it to lead to chronic pain. Soon after the hip injury, she was diagnosed with CRPS.
"It's complex in name, because it's complex in nature," she explained. "It generally involves a lot of different systems in the body, but the characteristic that defines it the most is pain. It's generally given the title as being the most painful disease that is known. I don't know if we can really put labels on things and it is problematic to compare pain, but it is extremely painful."
For Moss, she feels the effects throughout her body, describing it "like a cold fire". It began in her right hip, spread up her right leg and has now spread up the right side of her body, including her face and right arm.