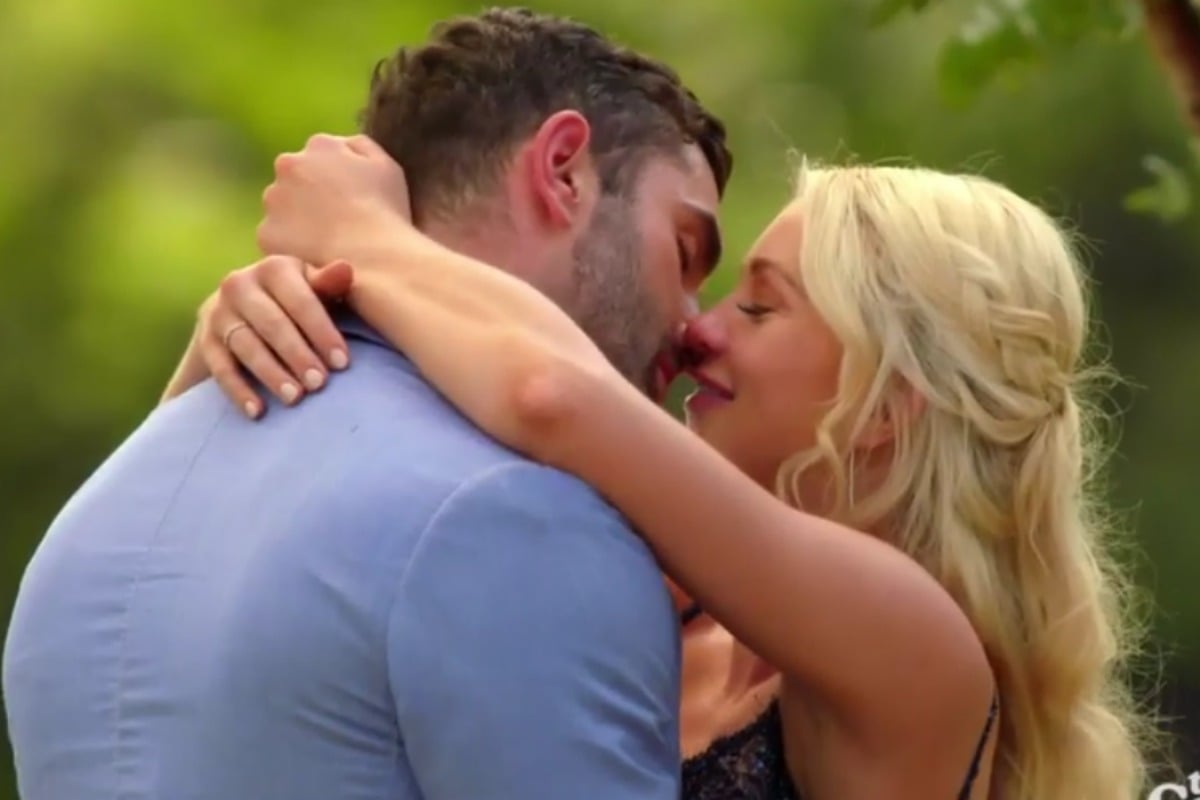 Ever wanted to take a peek inside a Bachelorette's diary?
Now's your chance.
In true Bachelorette finale fashion, Ali Oetjen and Taite Radley have confirmed just how in love they are by sharing post-finale lovey-dovey posts on Instagram.
But it was a journal extract shared by Ali which really takes the cake.
Written after Ali and Taite's obstacle course date (so romantic, right?), the excerpt described the pair's "strong and intense" connection.
"He lights me up without having to say a word. My heart feels like it belongs with his and I don't doubt he'll take good care of it," she wrote.
"Taite wants it to be right, he doesn't want to throw "I love you" around which I can understand is admirable.
"We all need time to know who we're falling in love with, sometimes that love feeling bites us without us looking, hits us and says they're the one, it blossoms everyday so when we're old and wrinkly we can still say I love you more and more each day.
"Love is not a point in time but something that grows everyday if you're lucky enough to be with that special person," she continued. "I feel this with Taite, I'm falling so deeply in love with him."
After the finale aired last night, Ali shared a photo of her and Taite smiling at each other in front of a kangaroo.
"These past couple of months have been so hard, long distance relationship plus keeping us a secret plus how over the moon happy I am!" she wrote.
"I've never been more spiritually, emotionally, physically connected and in love. You light up my world beautiful! #bacheloretteau #mrright #onelove #youaremyeverything"