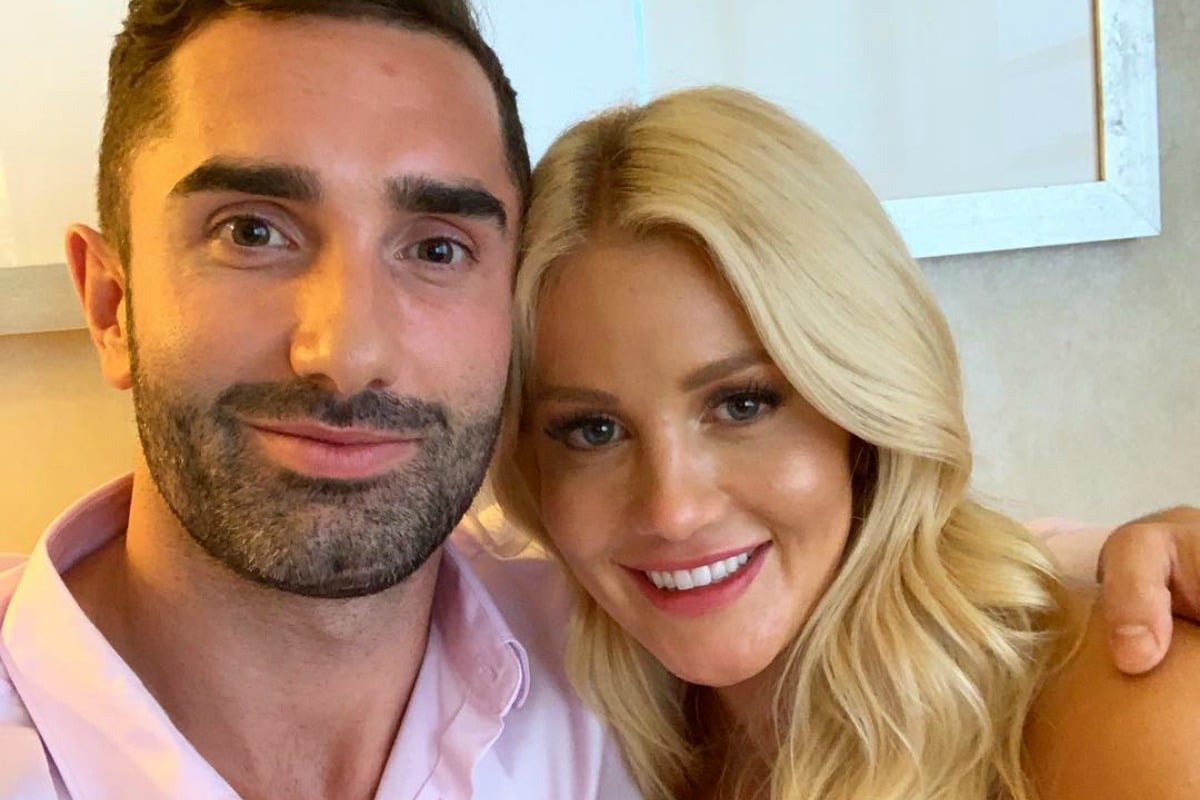 Taite Radley won Ali Oetjen's heart in Thursday night's Bachelorette finale and the couple are still going strong.
"I came in to this journey to find love and I can honestly say I have found it with you," Melbourne bank manager Taite, 28, told Ali, 32, before giving her a commitment ring.
Text messages now published by the Daily Mail (you can see the exchange here) from before Taite made the decision to apply for The Bachelorette.
Taite previously appeared on First Dates, where he met a woman who went on to join season 17 of Geordie Shore, filmed on the Gold Coast.
According to the texts from October 2017, Taite sought the woman's help after finding out she was going to be on TV again. He told her he would "love to apply for a few other [shows]".
The woman then mentioned that she was thinking of applying for The Bachelor, to which Taite responded: "Haha I want to apply for that too hahaha how funny would that be."
After she said he should apply, Taite said, "Yeah I looked at the application the other day."
While it's being suggested that Taite applied for fame, not love, we'd argue it's pretty hard to draw a conclusion from texts like this out of context and of course, a lot can change in a year.
What's more, desiring a loving relationship and wanting notoriety are not mutually exclusive.
This is a year-old text conversation between two people that should have remained private. Its relevancy is questionable.
Judging by Ali and Taite's lovey-dovey Instagram posts after the finale and their super sweet interviews so far on Thursday morning, the two are very much in love.