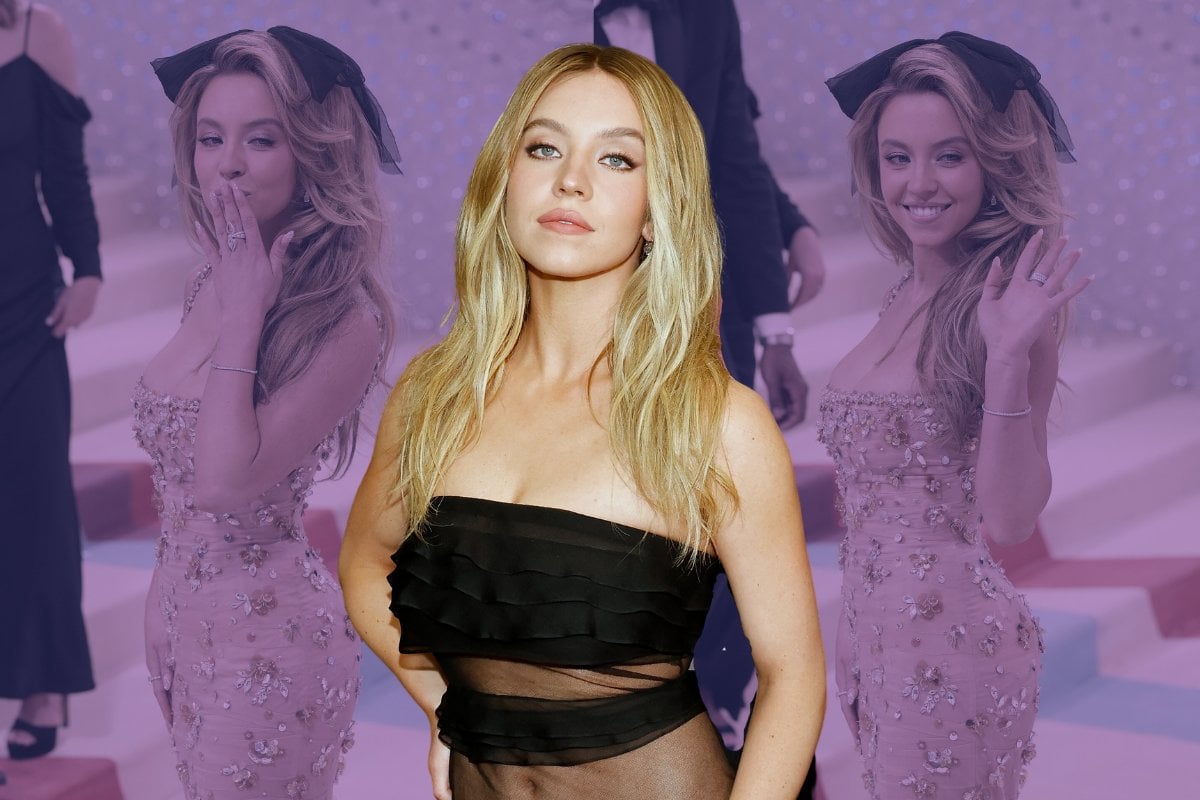 Sydney Sweeney is an unusual type of It Girl.
After starring in two of the biggest TV shows in recent memory — Euphoria and The White Lotus — the actress became one of Hollywood's rising young stars.
But then in the space of six months, the 25-year-old actor was well and truly knocked off her pedestal due to two consecutive controversies.
The actor, who most recently starred in crime film Reality, has given an interview with Variety (conducted before the actors' strike) where she addressed the media speculation she's faced in recent months.
In response to some of the criticism, Sweeney admitted "Sometimes I feel beat up by it," she said.
"It's hard to sit back and watch, and not be able to stand up for yourself."
The latest controversy surrounded upcoming rom-com Anyone But You, which she filmed in Australia with Glen Powell in April. Sydney and Glen were papped looking intimate together, although it's worth noting that some of the photos were capturing scenes from the movie.
Pop culture fans were quick to speculate that something romantic was happening between the co-stars, which became extra salacious due the fact both actors were already in relationships.
At the time, Sweeney was engaged to long-term restauranteur partner Jonathan Davino while Powell was dating model, Gigi Paris.
The speculation probably would have settled if it wasn't for Paris unfollowing the Euphoria star before posting on Instagram that she had broken up with Powell which, of course, sent the internet spiralling that Sweeney was the cause of the split.