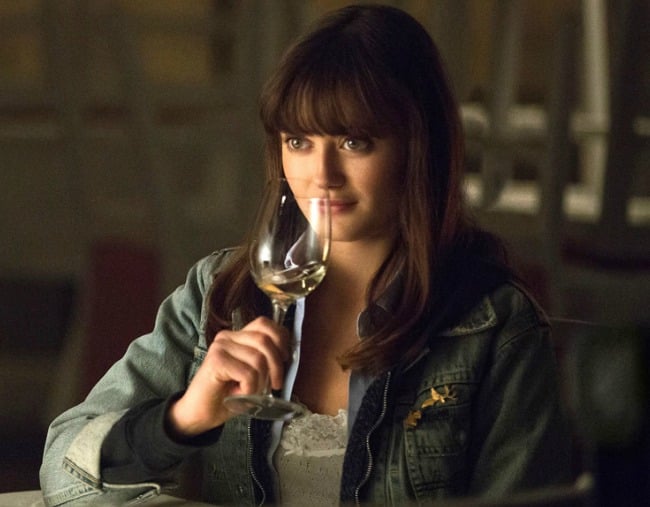 There's something a little bit indulgent about Stan's new TV series, Sweetbitter.
The series, which is based on Stephanie Danler's book of the same name, follows the story of twenty-something Tess (Ella Purnell).
It also stars Caitlin FitzGerald as Simone (Serena on UnReal) and Paul Sparks as Howard (House of Cards, The Girlfriend Experience).
Sweetbitter is a delicious romp through the New York restaurant scene and one woman's tumultuous twenties.
Like many fresh university graduates, Tess moves to New York City without a plan and without any real clue about what she wants to do with her life.
There she meets Howard, the owner of one of the city's best restaurants. He sends her an "invitation" to work at his restaurant. She basically has to audition to be a waitress.
On her first day on the job, Tess discovers she's in way over her head.
Twenty-something Tess is trying to work things out in Sweetbitter. Post continues.