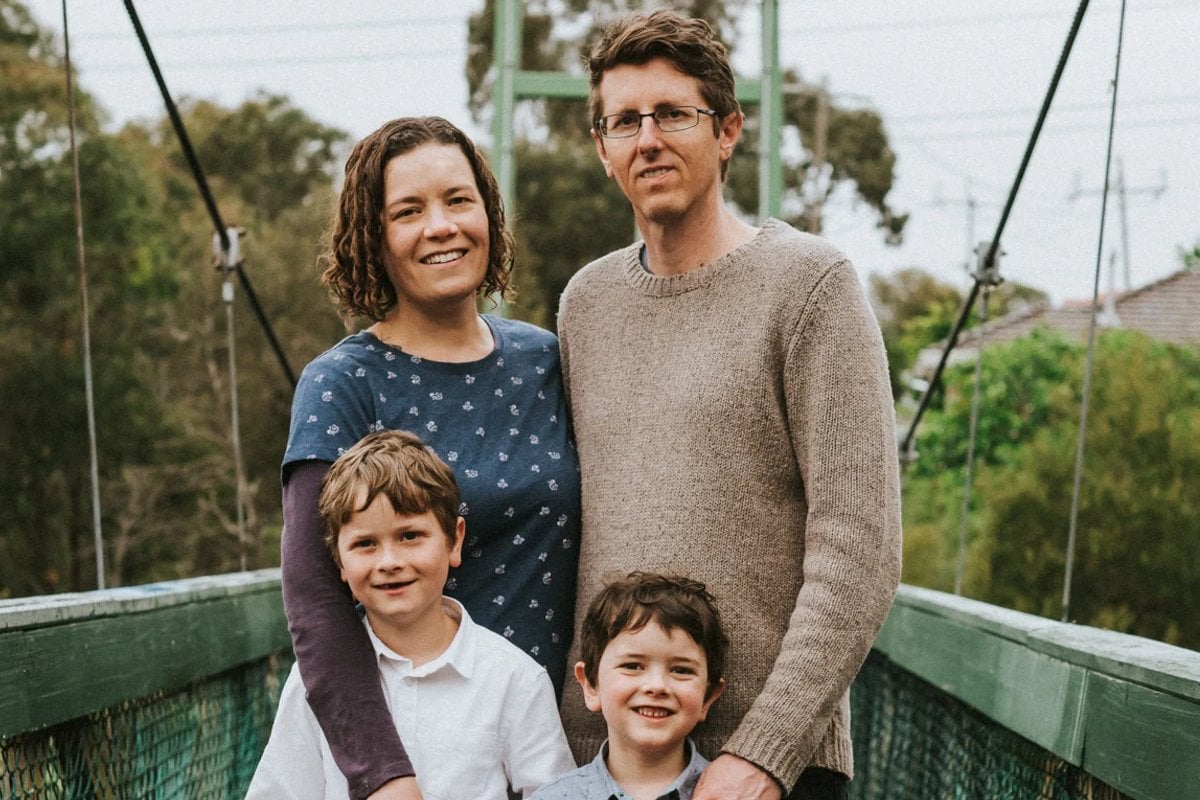 Sarah Jefford is the only lawyer in Australia practising exclusively in surrogacy and donor conception law. She is helping hundreds of Aussies to achieve their dreams to become parents, guiding them through a very complex and often emotional process.
Her journey into this unique career has been personal: Sarah is a mum of two boys, but she is also an egg donor and surrogate. It was her experience with assisted fertility clinics when trying to have a family of her own with partner Troy that first introduced her to egg donation and surrogacy.
"For our first round of IVF, I had 18 eggs which is a good number," Sarah explains.
"Then from those eggs, we had 15 embryos and six failed embryo transfers which was very tough. On the seventh try however it worked, and that's Archie our now 12-year-old son. It was hard to get to that point, but we knew we were so lucky."
Watch: Kim Kardashian and her surrogate on KUWTK. Story continues below.
Sarah says that while on their IVF journey, they connected with other people who were struggling to have a baby.