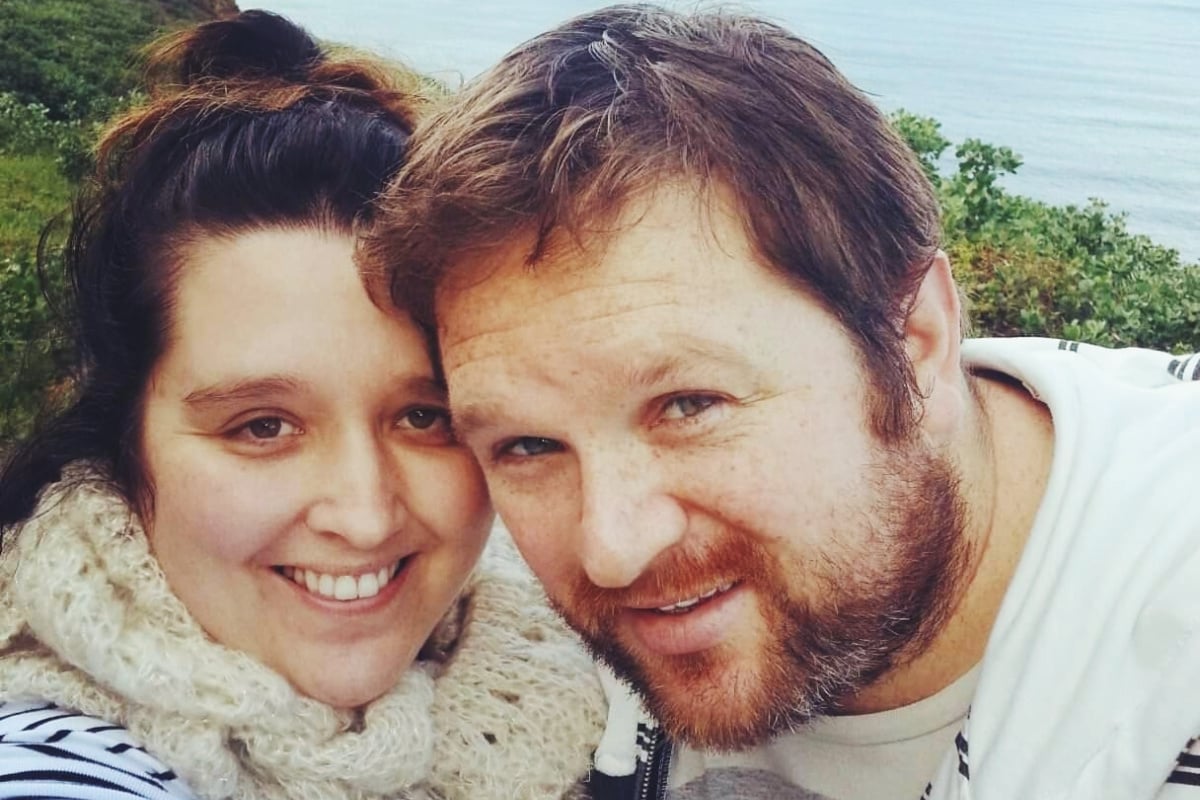 I have been stuck before.
Plenty of times.
In the usual places. Elevators or behind doors that won't open. I was even that kid with their head stuck between the staircase bannister, forever immortalised in a Polaroid photo in the back of a photo drawer.
WATCH: Mia Freedman's thoughts on coronavirus. Post continues below.

I have been stuck in awkward conversations, going-nowhere-relationships, and at the end of a long line at the post office. I have also felt stuck in a hospital room watching someone I loved deeply, take their final breath.
Never before though, have I been so stuck and so desperate to not be.
COVID-19 has got me too and it is has knocked me. A sucker punch.
I have no actual symptoms, and I am not testing positive. But it has me.
Stuck.
The virus should be causing a minor annoyance, stopping me from getting a haircut, or meeting friends for drinks or heading into the office right now. But it is doing something so much crueller and so unfair. I don't know where to go or what to do.
You see, it is stopping me from getting on a plane right now.
A plane I desperately need to get on, one I should have been on a week ago.
I needed to be in Malaysia right now, to have one of four frozen embryos transferred to my endometrium lining. A lining that up until a week ago was perfectly pink, thick and ready to have an embryo transferred to it. For it to stick. For it to grow into a foetus, and then…
Our baby.
This is not a case of simply, 'just wait it out and be patient'.
I have spent the past 10 years being patient, more than anyone could imagine.
I am done being patient, and brave and strong.
I am now at the end of my tether and desperation and fear are currently winning out.
I just want my embryos and I am quite terrified this is the end of the line for us.
Borders have shut down, as has my hope.
So here we are. Stuck.
I have known I want to be a mum since I could hold a doll. If anyone in our family was going to be a mum it was me, without a doubt. I put it above all other daydreams as a kid.