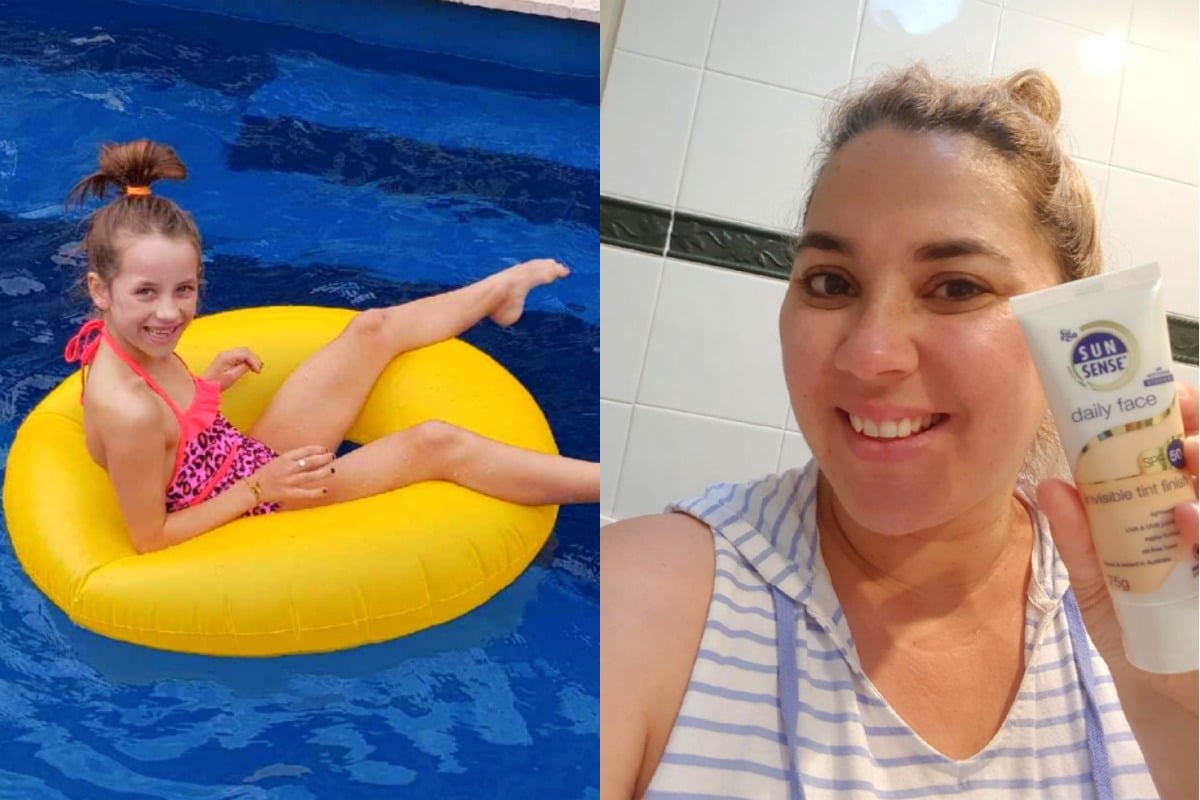 There's nothing Aussies love more than their long, hot summers, when the days seem to go on forever and the biggest problem we may face is running out of chilled beverages… or sunscreen.
Yes, sunscreen is simply a fact of life with our intense sun. The trouble is, most families have people of different ages, with different skin types – so a one-sunscreen-fits-all just doesn't cut it.
Which is why four Mamamia mums – Rikki, Lauren, Anna, and myself – jumped at the chance to trial SunSense's 2018 sunscreen range.
SunSense, made by Ego (the Aussie company responsible for the iconic QV range), has been around for 30 years. Their products provide the highest SPF protection available in Australia*. SunSense doesn't test on animals. Their products are water and sweat resistant, too.
Which is why it's a cult brand.
SunSense ticks every parent's box – not only for the kids, but also for themselves. So naturally, us Mamamia mums were keen to get our SunSense products home to give them a go and see which ones stood out for us personally.
Rikki's family.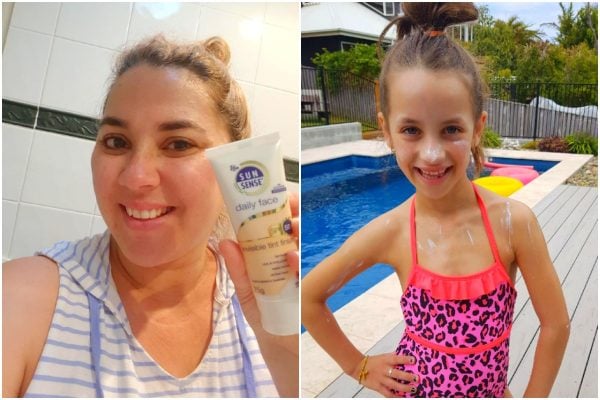 Summertime is what we live for in my household. The sun, the surf and the early morning swims, nothing makes us happier than hitting the beach or pool (or any body of water!) and getting that summer look that says 'I had a great weekend'.
Since having my daughter Summer (seven) however, the old tanning habits and bare exposed skin routine has changed significantly. The old slip, slop, slap message has never been more prominent and ritualised. And when my hubby was diagnosed with a skin cancer earlier this year, this routine has been stepped up a notch for the summer ahead.