All the Kardashians are pregnant. All of them. Probably even Kris and she's 60. Probably even North and she's, like five. That's how this week feels to all the women who are struggling with infertility, who want to be pregnant but aren't due to biology or circumstance or who are in the aftermath of miscarriage or stillbirth.
Your Facebook feed can be brutal at a time like this. All that happy news. All those Kardashian tummies full of babies. And yours……not.
Whenever there's a big pregnancy or birth moment – a royal baby born, a royal pregnancy announced or yet another celebrity posting photos of their pregnant tummy or scrumptious newborn – my heart always goes to those women. The ones who feel like a knife is being twisted into them. If you've never experienced it, you will find that description melodramatic and maybe even absurd. What does Kylie Jenner's pregnancy have to do with anyone else? How can someone's baby news be anything other than joyful?
If you don't understand, you're lucky. I hope you never do. Because the grief and pain of not being pregnant or not being a mother when you desperately want to be is something that's hard to explain. And whether it's fair or logical or not, someone else's happy news can feel like your heart is being squeezed. It can make you feel jealous and shattered and you can't tell anyone because you are deeply ashamed that you are not able to compartmentalise your own feelings and your own situation from another woman's joy. But you can't. You simply can't. Grief cannot always be compartmentalised and women are plagued by comparison syndrome in almost every area of our lives including our fertility. And so it goes.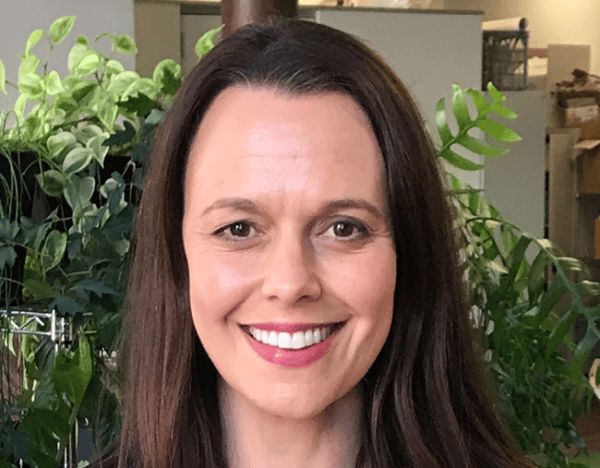 Mamamia columnist, author and friend Rebecca Sparrow wrote this a few years ago:
A month or so after my daughter Georgie was stillborn in 2010, Nicole Kidman announced the arrival of her daughter Faith Margaret. And I was devastated. Nicole didn't realise but she and I had been on the same road.

In my head we were walking it together. She married Keith a few months before I married my husband Brad in 2006. She had Sunday Rose a few months before I had my daughter Ava.

And now she was announcing the arrival of her second daughter, Faith, while I was holding my second daughter's ashes in a pewter heart in my hand.

'This is not how it is meant to go,' I sobbed to a friend over the phone. 'Now Nicole has moved away, ahead of me and I'm left standing here. I'm left behind.'
Listen to Mia, Holly and Jessie talk about Kylie Jenner's 'triggering' pregnancy for women struggling with infertility. (Post continues after audio.)
It doesn't have to be a celebrity pregnancy. It can be just as devastating - sometimes more - when it's someone in your circle. A woman wrote a beautiful post on Mamamia a little while ago, describing the emotional roller coaster of being buffeted by pregnancy announcements she saw on Facebook after experiencing a miscarriage
I already have one healthy, two-year-old son, so I know I should be grateful. I am. But I just can't help feeling jealous of other women's pregnancies.

It's a very specific jealousy, too. I'm envious of women who are at the same "stage" as me – women who also have a child who is two years old or younger, who have been lucky enough to fall pregnant.

I never used to be like this. But after I experienced a miscarriage earlier this year, I've started to view other women's pregnancies with green-eyed rage.

Shortly after my miscarriage, I was sitting at home mindlessly looking at Facebook. My son, Jack, was napping. There, amongst all the updates about my friends' moods and lunches, was a photo that stood out.

My friend from mother's group, Libby, had posted a photo of her son. He was holding up a sign that read: "I'm going to be a big brother by Christmas!"

I know that I should have been happy for her. I should have phoned her, or even sent a text. But instead, I shut my laptop in fury, and then burst into tears.

It's embarrassing to admit such jealous, immature behaviour, especially because I know that Libby and her husband had undergone IVF to conceive both of her children.

I know it wasn't easy for her to fall pregnant. And I know that I should be happy for her. But all I could think was that she was getting something that I wanted and that I couldn't have. In my mind, I accused Libby of showing off about her pregnancy. I felt that she was gloating and boasting. I wished that she'd never posted that photo.

Later that day, I congratulated Libby on Facebook and then shut off the notifications so that I wouldn't be reminded that yet another woman was pregnant and I wasn't.
The last straw was when I saw on Facebook that my high school friend Ashley had given birth to her second child. Her eldest daughter, Sophie, was only a year old.

That night, my partner had to hold me as I cried.

[You can read her full post about pregnancy jealousy here]
So to every woman who is pregnant, congratulations. And to every woman who isn't but wants to be, your feelings are totally understandable.
There are millions of us who have been there, who are still there or who will be there one day in the future. You're not a bad person for feeling miserable and you're certainly never ever alone.
Mia Freedman is the co-founder of Mamamia Women's Media Company. She is a proud patron for Rize Up, the charity supporting women and children fleeing from domestic violence, an ambassador for Share The Dignity, the charity which provides sanitary products to vulnerable women who are homeless, disadvantaged or the victims of domestic violence and an ambassador for Sydney Dogs and Cats home, a no-kill shelter where thousands of animals are rehomed with forever families. She is also a proud supporter of Ladystartups, an initiative she began to support women who have started their own business.

She is the author of the best-selling book Work Strife Balance for every woman who feel like she's the only one not coping (you're not) and the host and co-host of three podcasts: No Filter, Mamamia Outloud and Tell Me It's Going To Be OK (even though Trump is President).
We wanted to share all of our Pregnancy Loss Awareness Week posts in one place, and that's here.You can download Never Forgotten: Stories of love, loss and healing after miscarriage, stillbirth, and neonatal death for free here.
Join Mia, Rebecca and others who have lost a child in our private Facebook group.
The award-winning podcast Mamamia Out Loud is doing their first live show. There will be laughs, disagreements and you can meet the hosts afterwards! We're also donating $5 of every ticket price to Share The Dignity so grab your friends and come along to share the love and laughs, get your tickets here.