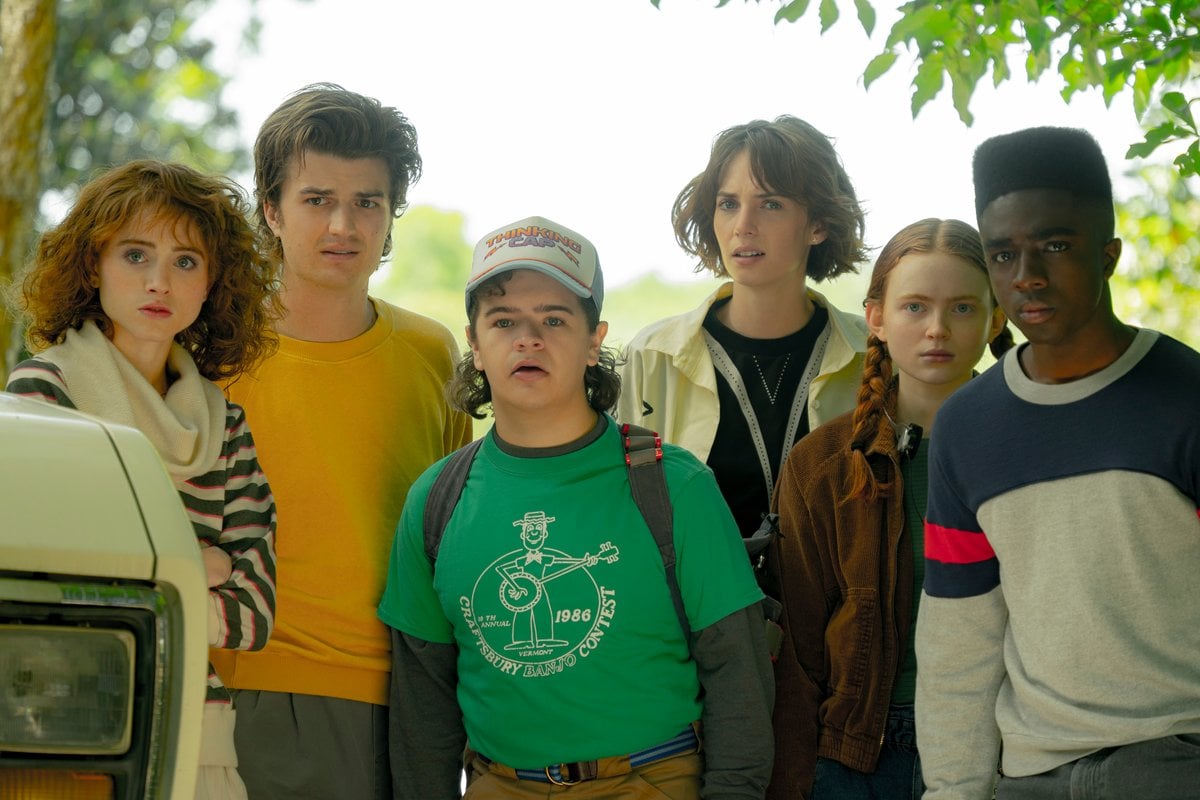 Spoiler alert: This post includes spoilers for Stranger Things season four. Proceed with caution!
Okay, so if anything is clear right now, it's that we want more Stranger Things.
Yes, it has been a matter of days since the latest episodes of Netflix's epic sci-fi drama dropped, but we need more Eleven and friends. Especially... Steve.
Stranger Things season four has broken all sorts of records, including becoming the first English language series to reach more than a billion hours of viewing time. That's A LOT of time spent in the Upside Down.
Now that we've read all the theories and laughed at all the memes, it's time to turn our attention to season five.
We know absolutely nothing about the plot of season five, but considering the major cliffhanger, it feels like a safe guess to assume the show will follow the group as they try to stop Vecna and put an end to Hawkins' link to the Upside Down for good.
With the cast and crew doing the final promo rounds for season four, here's everything they've let slip about the fifth and final season of Stranger Things.
When will Stranger Things season five be released?
All we know at this stage is that it will most likely be in 2024, as production has not even begun.
This sounds so far away, but it would be a shorter gap than between seasons three and four, which was blown out due to COVID.