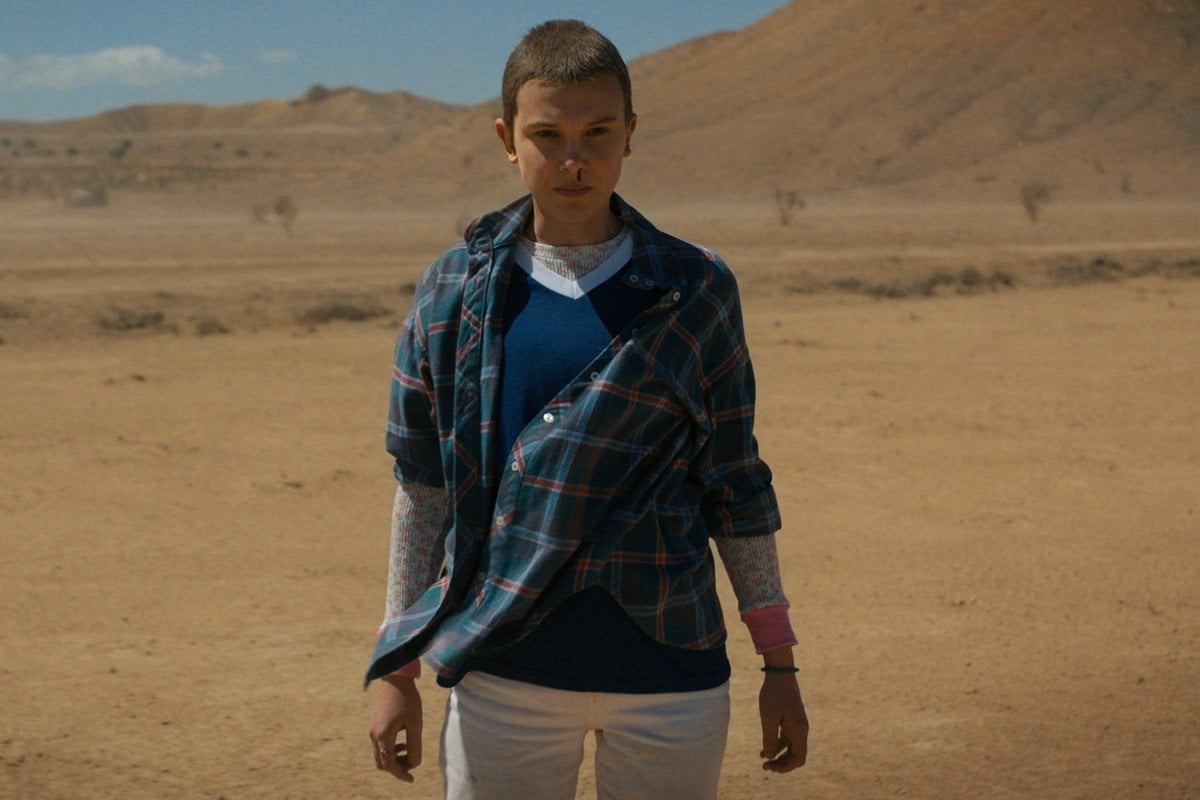 Spoiler alert: This post includes A LOT of spoilers for Stranger Things season four, volume two. Proceed with caution!
It's... done. For now.
After weeks of hype, part four of Stranger Things has concluded, with the season's movie length final two episodes being released on July 1. 
Volume two's episodes were jam-packed with battles, reunions and yes, a few deaths - but ultimately, the series has left us with more questions than answers about Vecna, the Upside Down and the future of Hawkins and the cast.
Watch: The Stranger Things Season 4 Volume 2 teaser. Post continues below video.
We left the group overlooking their destroyed town, which is being blamed on an earthquake, but in reality was down to Vecna opening a portal to the Upside Down. 
Most of the group has reunited to face whatever their final challenge is, but there were also quite a few key characters who just... vanished at the end of the episode.
We know there will be a fifth - and final - season in a couple of years' time, so while we wait, let's ponder the biggest unanswered questions we have after season four.
What will happen to Max?
// #StrangerThings spoilers

me as soon as i saw max's bones cracking pic.twitter.com/tSCbt6Xc38

— siena⁷ 🃏 spoiling st vol 2 (@vantaevcr) July 1, 2022