It became a best-seller and spawned a hit movie, but The Guernsey Literary & Potato Peel Pie Society was never supposed to be Annie Barrows' book.
The story was actually the brainchild of her aunt, Mary Ann Shaffer, an aspiring author, who dreamt up the story while stuck at Guernsey airport back in 1976.
According to Annie, her aunt then spent the next 20 years researching the occupation of the Channel Islands during World War II, before ever putting anything down on paper.
"Her writing group finally threatened to lock her up in a room with just a typewriter if she didn't start writing. So, she sat down and started writing," Annie, 56, tells Mamamia.
"She completed the manuscript, and she found a literary agent, and the agent found a publisher, and the book was going to be published. This was so incredibly thrilling, because Mary Ann had always wanted to write a book that somebody would like enough to want to publish. That was her life dream."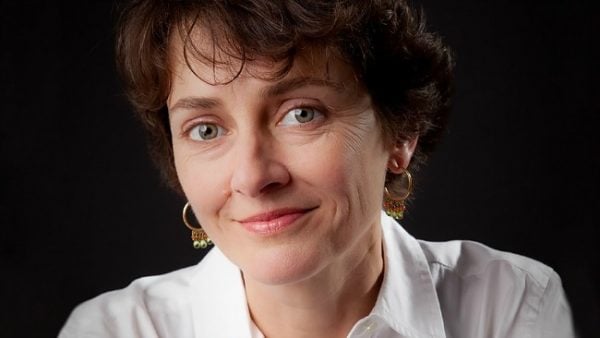 Annie said the whole family was "thrilled" for her, but their happiness soon turned to devastation.
"Then she got sick. It was so sad," she says.
Shortly after falling ill, Mary Ann's editor handed her back a huge stack of rewrites, which Annie describes as being quite "serious". Not in any condition to do the work, the book got pushed back further and further.
"She was so ill. She called me up and said, 'You're the other writer in the family, can you finish this?' I have a career as a children's book writer," she explains.