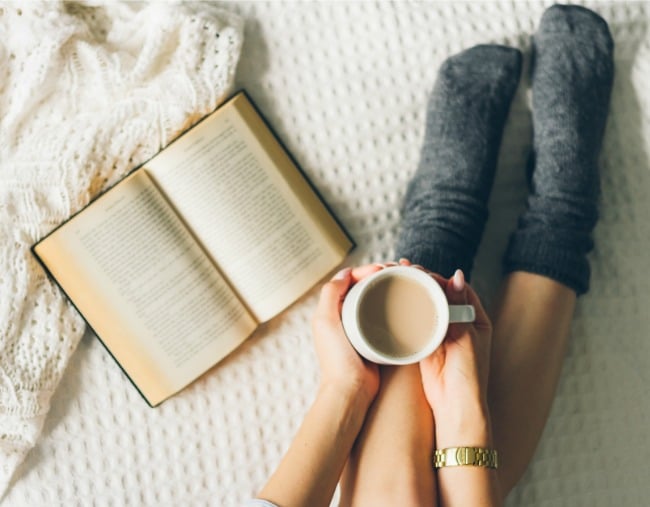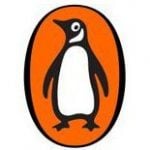 There's nothing quite like curling up with a good book and a cup of tea on a cold, wintry day.
To help you get your chilly weather reading list sorted, Mamamia has rounded up four books that will make you love even the most dreariest of days.
They're all different and they're all by interesting women, with a mix of beautiful story-telling, drool-worthy recipes and inspiring, practical how-to guides. Let's take a look: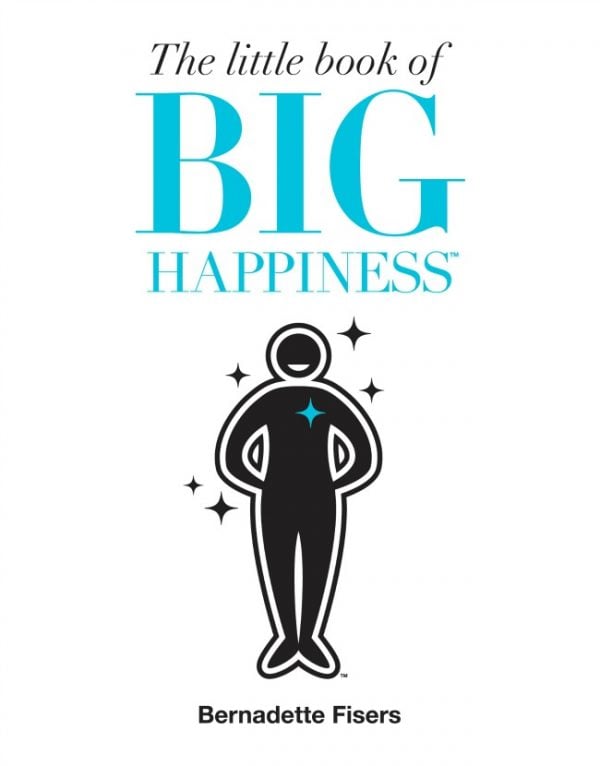 The Little Book of Big Happiness is a down-to-earth guide to tapping into your own source of joy.
Author Bernadette Fisers says we don't need to go in search for happiness, we just have to find it within ourselves.
This little book is packed with 58 simple tools to help you embrace your own happiness.
Fisers' tips include remembering to aim high, to appreciate your uniqueness, and to train your inner voice to be a cheerleader.
This book will help you make the most of each day, even when it's freezing cold and you don't want to get out of bed.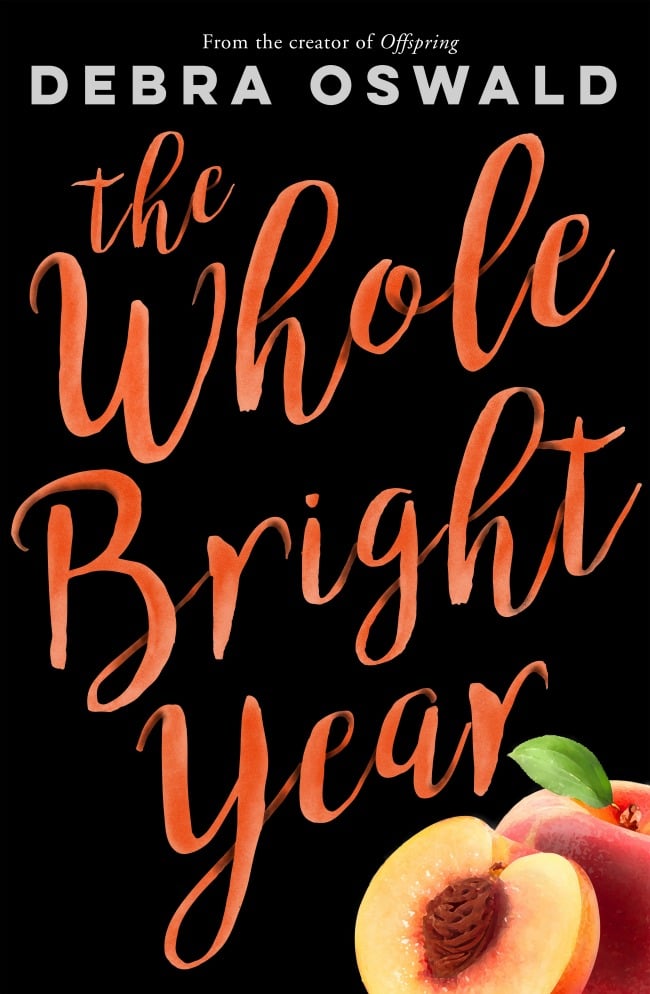 The Whole Bright Year, written by Offspring creator Debra Oswald, is a glorious romp through the complexities of human relationships.
In this novel, Oswald does what she does best - putting a microscope on a mother-daughter relationship and exploring the push-pull nature of family dynamics.
The book tells the story of Celia, a single mum who is raising her daughter Zoe, on a peach farm in rural NSW in 1976. When Sheena and Kieran, two mysterious strangers from Sydney, turn up on the farm, Celia's relationship with her daughter is tested for the first time.
Zoe and Kieran are immediately drawn to each other and Celia has to learn how to let her daughter live her own life, while still holding her close.
The Whole Bright Year is the perfect book for a couch-bound Sunday afternoon, transporting you away to sun-kissed fruit orchards with a splash of drama.
When the weather is a little bit off, it can be hard to motivate yourself to cook healthy, fresh meals. Especially when every so-called wellness guru is trying to tell you to do so.
That's where Victoria's Shannon Kelly White (described as "the Donna Hay of not giving a f--k") comes in. Her new book Shannon's Kitchen is packed full of easy-to-make meals, snacks and desserts.
With her down-to-earth nature, no-nonsense approach and hilarious potty mouth (a woman after my own heart), Shannon will have you whipping up in a storm in the kitchen in no time.
Shannon's slow-cooked beef stroganoff, carmello banana porridge and healthy pear crumble will keep you warm and full all through the winter months.
It's healthy food you'll actually f--king eat.
Surprise Me is the feel-good book of the season. It tells the story of Sylvie and Dan, a happily married couple who lead a beautiful life with their twin daughters.
Everything seems perfect, but when their doctor tells them they could live another 68 years together, panic sets in.
In an effort to get the whole "death do us part" bit right, Sylvie and Dan decide to plan little surprises for each other to keep their love alive.
But they get more than what they bargained for - as secrets, lies, and mishaps threaten to break their strong foundation.
So cancel your Saturday night plans and snuggle into bed with this glorious, romantic read. It's a New York Times bestseller by the wonderful UK author Sophia Kinsella, who penned the Shopaholic series.
For more titles that'll life your spirits over the cooler months, visit Penguin Books Australia.
What else should we be reading? Any recommendations? Share with us below.
This content was created with thanks to our brand partner Penguin Books Australia.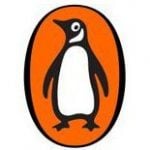 Keep your finger on the pulse and be among the first to discover our latest titles and future bestsellers. Sign up here.