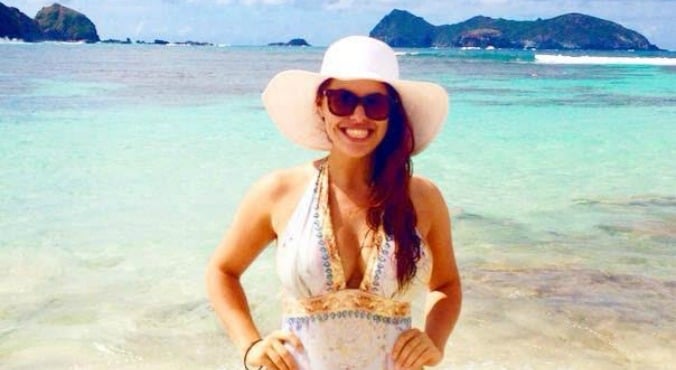 Image: Supplied.
I first set foot in a gym when I was in high school. I was introduced to the gym by my Dad, who I grew up watching go for daily runs and spend time weight training and boxing. I wanted to be part of that.
By the time I was 16 I knew my way around the weights room and 'gyming' was part of my every day life. I was less inclined to spend time on treadmills and doing cardio and preferred weights as this was when I spent time with my Dad.
Leaving high school, I spent more of my time at the gym as being a Uni student I had more time to spend there. I transitioned from weights to classes – pilates, spin, body attack – and I loved it! I loved the endorphin rush and the way it made me feel after sweating it out in a class. I loved seeing my toned body morph and change. It was good feeling strong and fit – plus I got to spend more time training with my Dad.
(Looking for an easy workout? The Jungle Body workout could be for you. Post continues after video.)
When I moved out of home and away from my local area, I quickly found a new gym and started training – solo. What used to be fun and something I looked forward to started to feel like a chore. It wasn't what I was used to. I signed up to a local yoga class which I looked forward to going to each week, but kept my gym membership because it was something I always had.