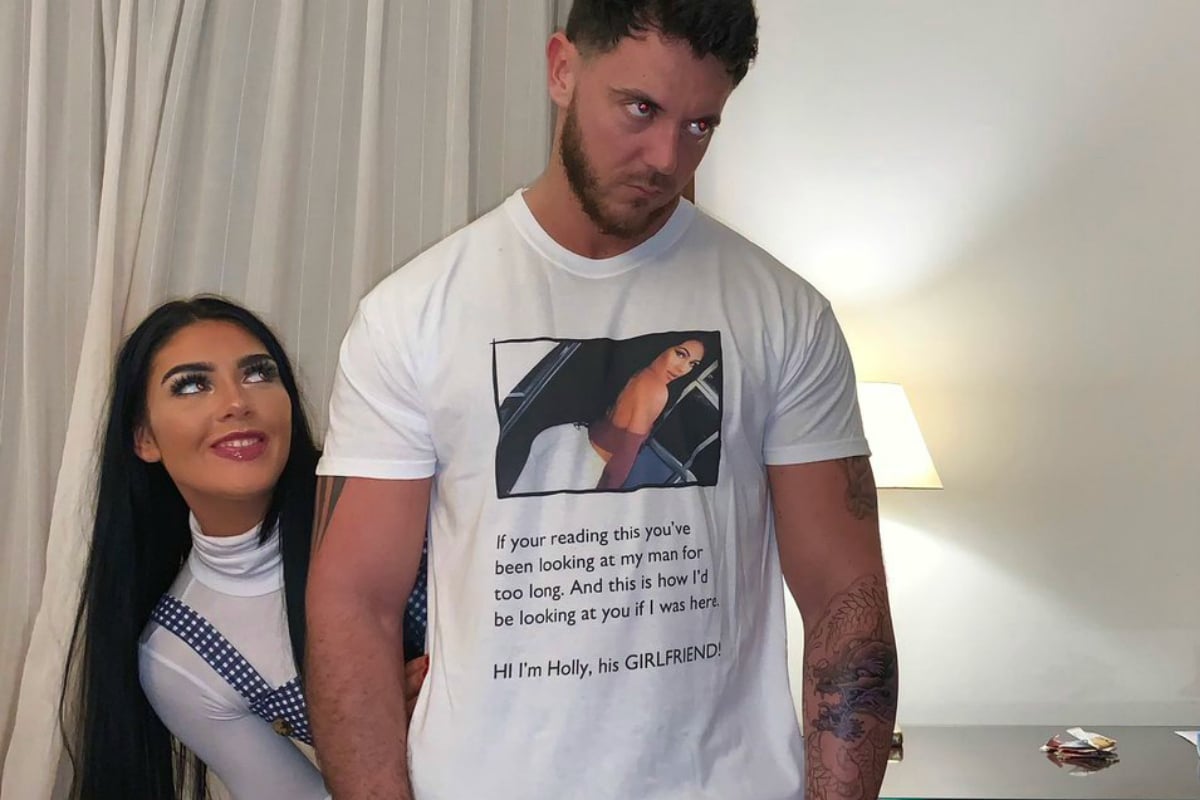 A UK woman has come up with a way to stop her boyfriend from cheating on her that's both clever and… slightly problematic.
Holly Cockerill shared a photo on Twitter of the shirt she made for her boyfriend Karl and its very clear message.
"If your (sic) reading this you've been looking at my man for too long," the shirt reads.
"And this is how I'd be looking at you if I was here.
"HI I'm Holly, his GIRLFRIEND!"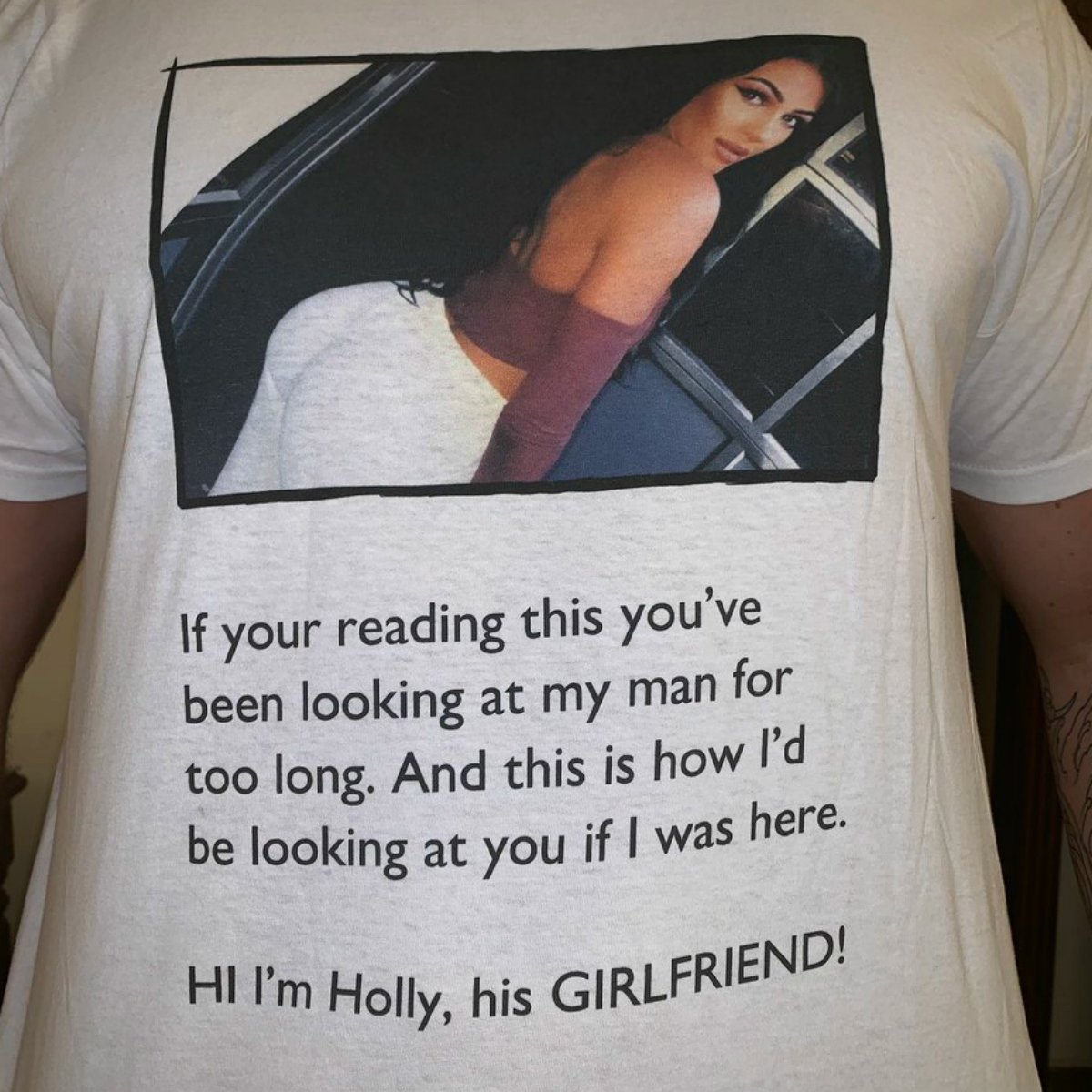 In what appears to be a joke, Holly said Karl didn't seem to like his birthday present much.
Don't think Karl likes his new top I got him for his birthday x wear it with pride hun x pic.twitter.com/dxUymV8W71

— Holly Cockerill (@hollycockerill) February 1, 2019