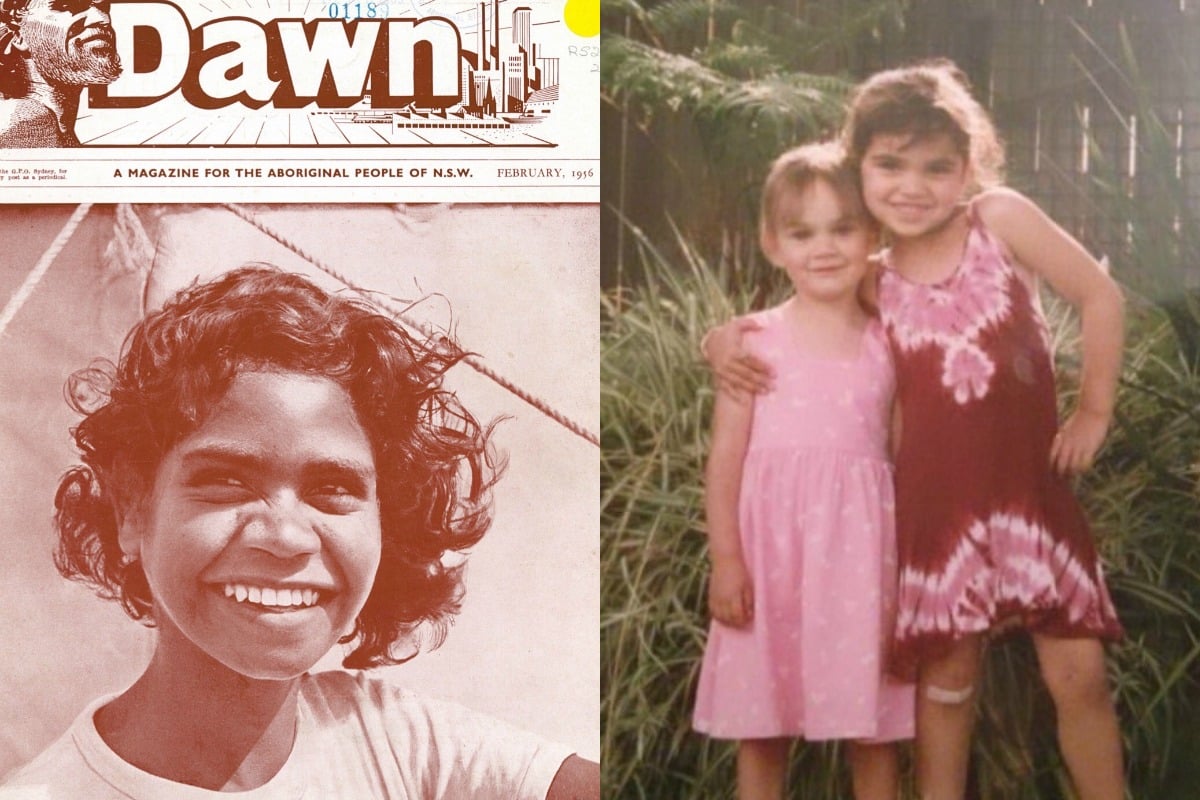 In 2021, Mamamia will only refer to January 26 by its date, to acknowledge that it is not a day of celebration for all Australians. If you want to be an ally this January 26, we urge you to sign this letter to your MP about the Uluru Statement from the Heart, which calls for constitutional change and structural reform that recognises the sacred, ancient spiritual link Aboriginal and Torres Strait Islander people have to their land.
1966 was the year my mother was illegally taken from her mother. Or at least we think it was.
Government documents aren't able to confirm my mother's year of birth (or her father's) but we do know that she was placed into a foster home at the age of three in Sydney. My mother was my grandmother's third stolen child, but not the last. All 12 of her children were forcibly removed from her care and love during the 1960s and 1970s.
You see, my mother was born in Bourke, NSW. What should have a been a simple life living on Gamilaroi Country where her ancestors and family had always called home instead turned into a life of trauma, hopelessness and mental health issues.
Watch: Australia Day, Invasion Day, Survival Day. Post continues below. 
My mother, who should have grown up knowing her mother, siblings, culture, language, who should have had a happy life, was given anything but.
This severely impacted her ability to parent and love my sister and me.
A week before my mother was to be reunited with her mother at the age of 19, her foster father sat her down and told her that her mother was tragically murdered by her ex-partner over an opal. Yes, an opal. Something that would have been worth next to nothing today.
My grandmother was murdered in the most horrific way and I hate that I found out by reading a report from Link Up when I was 10 years old.