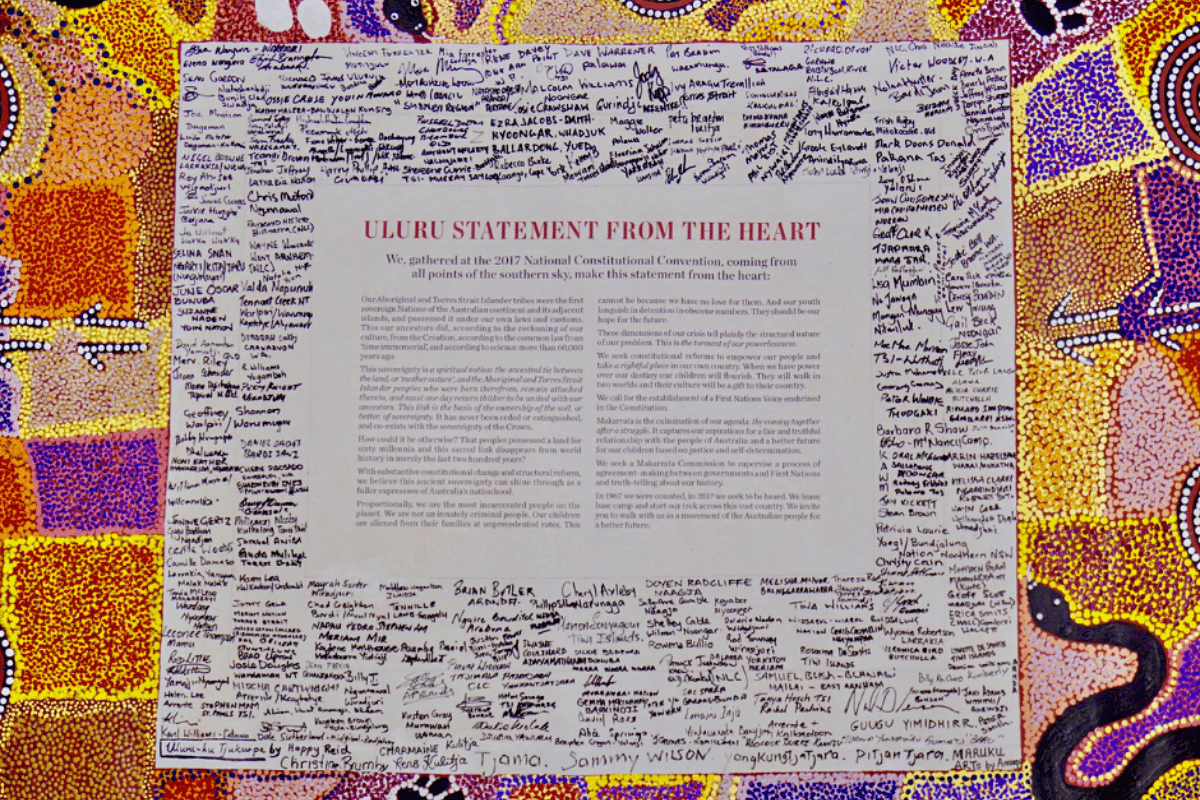 Mamamia only refers to January 26 by its date, to acknowledge that it is not a day of celebration for all Australians. If you want to be an ally this January 26, we urge you to sign this letter to your MP about the Uluru Statement from the Heart, which calls for constitutional change and structural reform that recognises the sacred, ancient spiritual link Aboriginal and Torres Strait Islander people have to their land.
As we reach another Australia Day/Invasion Day/Survival Day I reflect on the Uluru Statement from the Heart, the very generous offer made by First Nations peoples in 2017 to the Australian people.
The Uluru Statement provides a roadmap forward for the nation as we enter into uncertain times.
Here's why January 26th is one of the most complex dates in Australia. Post continues below.
A roadmap that can unify the nation, embedded in the world's oldest living and continuing culture and resolving the unfinished business this country has with the First Peoples. With climate change, a tightening economy and a perennially toxic national day, most Australians yearn for some leadership as we navigate our way through the messy conversations that need to be had about who we are and what we stand for, now and in the future.