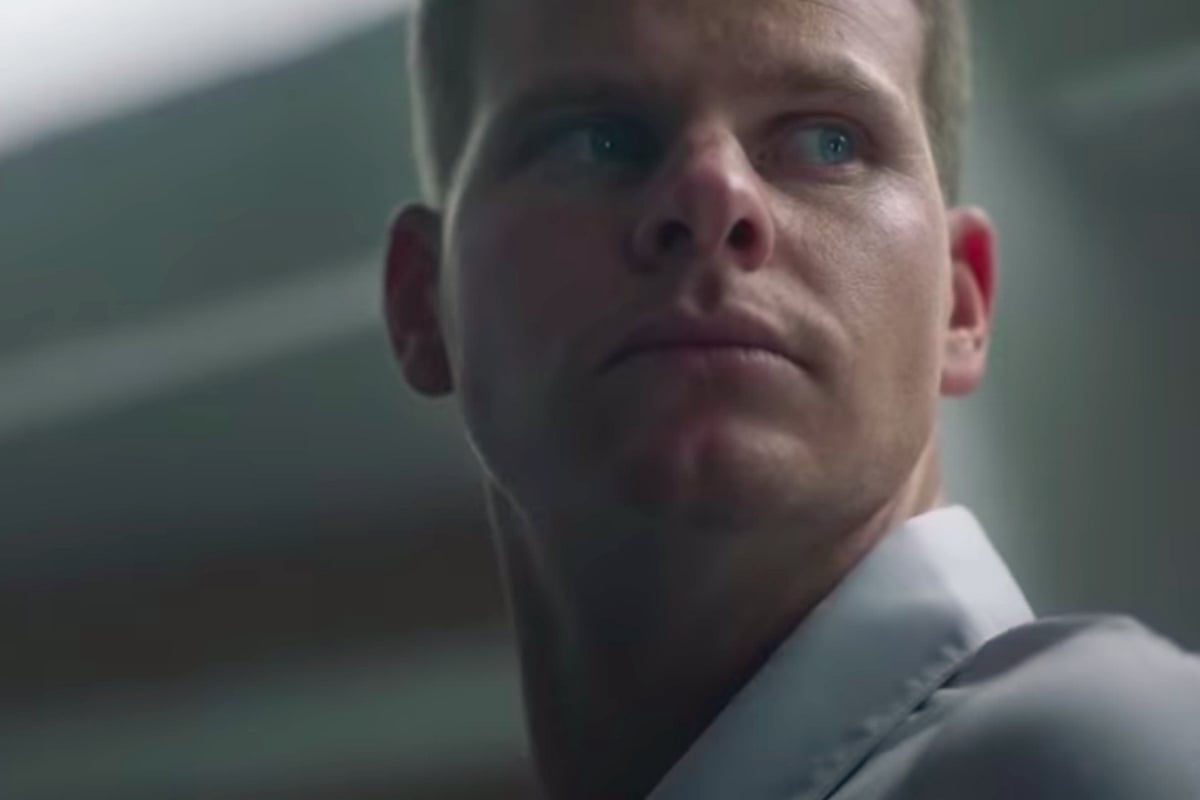 It's been 266 days since Australia heard from former Australian cricket captain Steve Smith.
The last time we saw the 29-year-old batsman was in March, 2018 as he broke down in front of the Australia media over the ball-tampering saga.
It feels like a lifetime ago, when we woke up to the news that Smith and fellow teammates David Warner and Cameron Bancroft had been found tampering with a match ball during the test against South Africa.
At the time, it was the highest disgrace one could bring to their country. All three players were suspended from playing international and domestic cricket – Smith and Warner for 12 months, and Bancroft for nine.
Need a refresher on the Cricket Australia ball tampering scandal? Get Mamamia Out Loud's debrief in your ears below, post continues after audio.
Now, Smith has spoken for the first time about how his life has changed since the ball tampering scandal.
In an ad for phone company Vodafone, Smith goes into detail about the dark times he found himself in following the incident, the ways he's moving on from his mistakes, and how he's helping others to do the same.
"I was in a pretty dark space, it made me realise what other people go through, and what they need to get through those difficult times," Smith says in the commercial cut together with footage from his tearful apology from earlier this year.
"I've certainly had some difficult days, but it's OK to be vulnerable. Everyone makes mistakes. It's about the way you respond to it that's really important."
Although Smith is being paid for the ad, he told the media in a press conference today funds from that paycheque will go to men's mental health charity Gotcha4Life, News.com.au reports.
You can watch the full Steve Smith Vodafone commercial below.
If you or someone you know is struggling with their mental health, please seek professional help and contact Lifeline on 13 11 14. If you are in immediate danger, call 000.