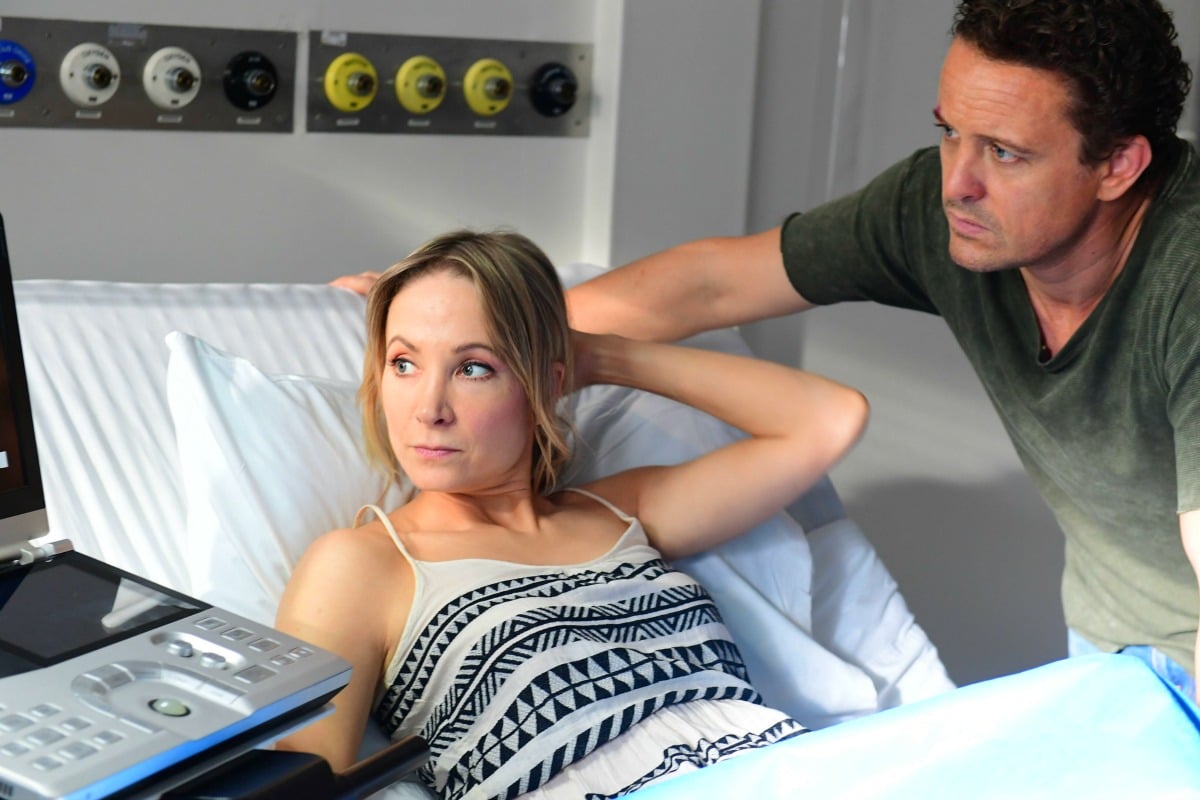 Stan's new thriller series The Commons is a unique TV offering that seamlessly knits together futuristic elements with modern-day social issues that feel directly lifted from our own lives and hearts.
Dropping on Christmas Day, this gripping Stan Original Series stars Downtown Abbey's Joanne Froggatt as Eadie Boulay, a neuropsychologist working in an Australia set in the not-too-distant future. In many ways it could almost pass as present-day, except for a few notably forward-thinking exceptions that make themselves known as the plot unfolds.
With the effects of climate change already drastically affecting the world of The Commons,  and only set to worsen, Eadie has her hands full as a type of healer, with her skill set making her an invaluable part of a world that is beginning to crumble. In a world relying on new discoveries and advancing technology, being a human in the medical field is still the highest qualification one can have.
Eadie specialises in the use of Virtual Reality and Sensory Immersion to cure trauma and restore memory in her patients. But when the audience first meets her, this is not the most pressing issue at the forefront of her mind.
In this world, becoming pregnant and giving birth to a child is no easy feat, and for Eadie, the stakes are becoming increasingly more desperate.
For one thing, Eadie's 38th birthday is fast approaching.
In our own world, this is a time infamous in many women's lives, when they are forced to consider their options around pregnancy and becoming a parent. In The Commons, this idea of impending motherhood against a looming timeline is kicked up a notch.
In her world when Eadie turns 38, she will no longer be eligible for state-subsidised IVF assistance. It is impossible to get pregnant without it, and when we meet Eadie she is already three years into her IVF journey with no success.
Take a look at the trailer for the new Stan original series The Commons.
Over eight hour-long episodes, this intense drama casts its eye on an entirely plausible future, but ultimately, it's a character-driven relationship drama based on human desire and emotion.