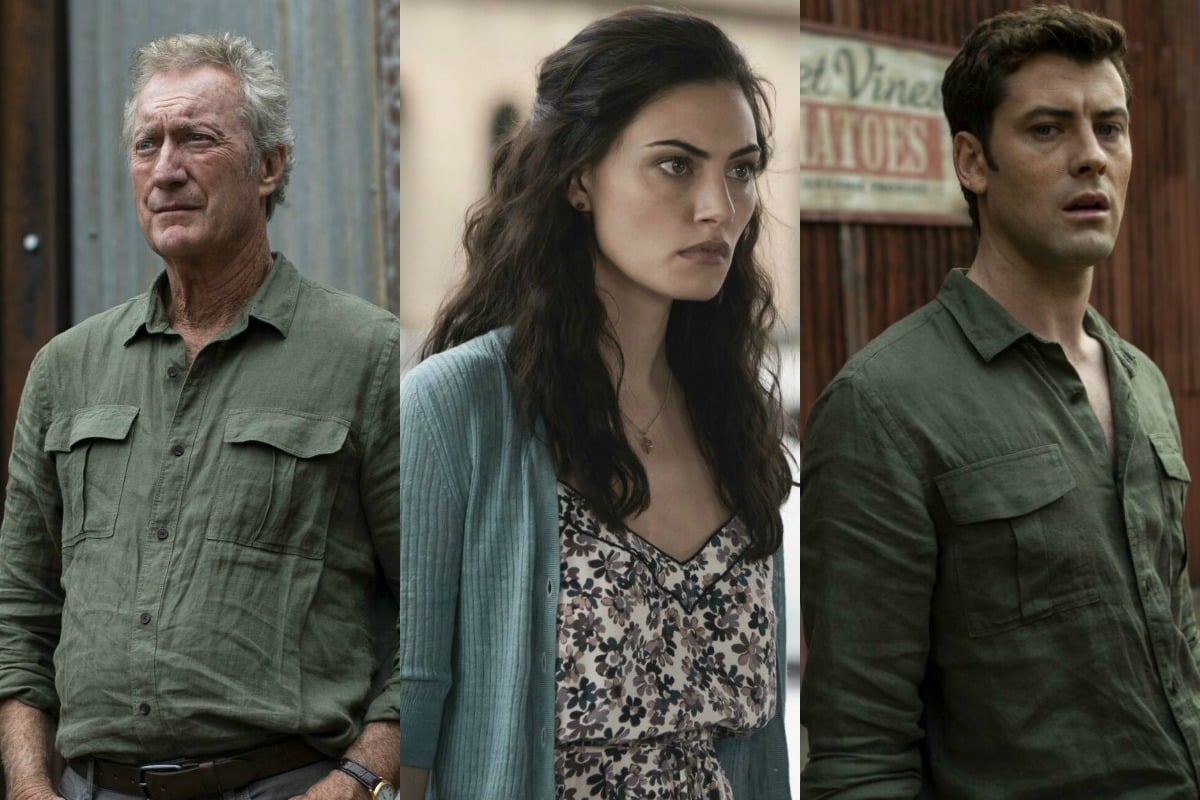 Just a note that this article contains mild spoilers for season one of Bloom, which you can watch right now on Stan.
You can tell there's a little bit of extra magic to a series when it compels one of Australia's leading actresses to chase down a role on it.
That's exactly what Jacqueline McKenzie, who is known for her film roles in Palm Beach and The Water Diviner and as a series lead in the Stan Original Series Romper Stomper, did after devouring the Logie Award-winning Stan Original Series Bloom.
"When I saw the first season of Bloom I loved it immediately," Jacqueline told Mamamia from the Bloom set in Melbourne. "So I rang my agent and said 'is season two happening? I want to do it', and he just said 'oh darling, they haven't even announced it yet, they haven't written a script or anything.'
"But I said 'I just want to do it! You must keep track of this.' Then every few months I would call him and say, 'So what's happening with that Bloom show?' The path of true love is never smooth."
Despite the fact that filming of season two of Bloom clashed with Jacqueline's work on the upcoming James Wan horror film Malignant, a fortunate twist of fate, some lucky schedule changes and dash from the US to Australia ensured that she finally snagged her dream role.
The second season of Stan's Bloom continues the story of the residents of the small Victorian town of Mullan who discovered an inexplicable "fountain-of-youth", in the form of mystical berries, that transform the people who consumed them into their younger bodies, following the events of a devastating flood.
Take a look at the trailer for Bloom season two, only on Stan. Post continues.
Now, news of this "miracle" has started to quietly spread, brining newcomers to the town and leaving the original residents of Mullan to struggle with the consequences of their second shot at reliving their youth.
In Bloom season two, Jacqueline plays Anne Carter, a former CEO of a biotech company who arrives in the small town of Mullan with her teenage daughter, Eva (Ingrid Torell), and family friend, 16-year-old Luke (Ed Oxenbould), allegedly for a 'tree-change'. In reality, she's really there to harness the power of the youth-giving berries.