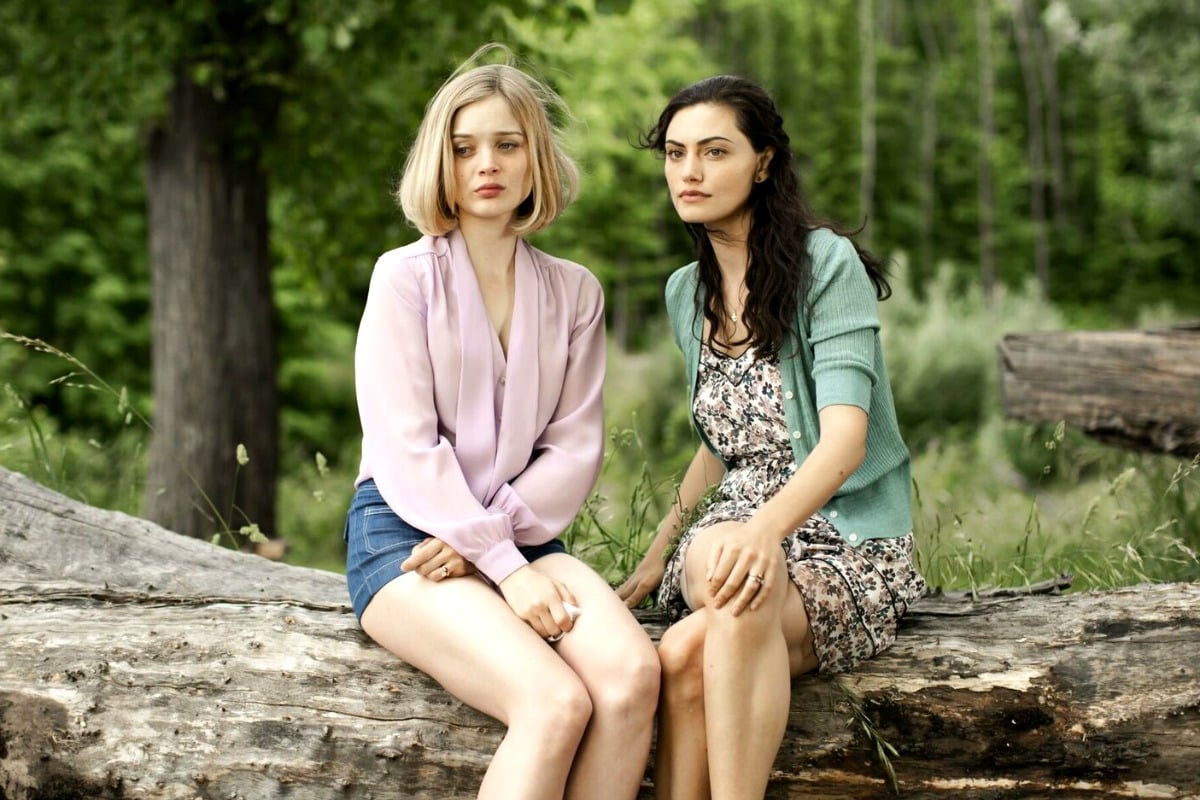 Just a note that this article contains mild spoilers for season one of Bloom, which you can watch right now on Stan.
When it comes to second chances, just be careful what you wish for.
At least, that's one of the lessons carefully threaded through the Stan Original Series Bloom, the intoxicating drama that lays out exactly what is at risk when you're granted a do-over.
Season one of the award-winning series introduced viewers to the small Victorian town of Mullan, with it's residents still in mourning after a devastating flood tragically killed five locals a year earlier.
Amid the destruction left by the flood, a mysterious new berry begins to grow that, once ingested, has the power to return the person to their younger body, but we discover this is only temporary.
The brand new season of Bloom kicks this idea up a notch –  the berry's power is now enhanced, and can grant seemingly endless youth to those who swallow them – but this time around, there's a much higher price to pay.
Take a look at the trailer for Bloom season two, only on Stan. Post continues.
This evolution has given Gwen another chance at recapturing her youth, an intriguing twist for viewers since they last left an older Gwen (two-time Oscar nominee Jacki Weaver) and her husband, Ray (AACTA Award winner Bryan Brown).
Season two opens to reveal that Ray and a young-again Gwen (Phoebe Tonkin) have fled Mullan, with Gwen and her newfound vitality hitting the dance floor while Ray valiantly tries to keep up in the big city.
However, the embattled couple, know that their time together is limited now that they are once again on different ends of the age spectrum. And so, after much pleading, Gwen convinces Ray that it's worth quietly making their way back to Mullan in search of just one more berry for him.
In terms of what lies in wait, and how their search will affect not just them but the wider community, actress Phoebe Tonkin says the stakes are 'much higher' this time around.
Especially for Gwen who, in a change of heart from season one, is much more focused on losing her existing life than the new one that she was desperately reaching out for.
"At the end of season one, Gwen had made the decision that she was not going to cause any more pain and suffering to her husband; then we find out in the second season that she does end up taking another berry," Phoebe told Mamamia while filming Bloom season two in Melbourne.
"This time around for Gwen it's not so much about regret but wanting to experience this new surge of vitality and youth with the person she loves, and the struggle of wanting him to have the experience with her. It's much harder than she anticipated."